Having the perfect fantasy football team name is arguably just as important as the players you draft. Nothing is lamer than rolling into the season with the default name your preferred hosting site gives you. So, if you're simply looking for the 100 best fantasy football team names, we already have you covered. However, if you want a team name related to the Dallas Cowboys, we will give you a more specialized list here.
It's always fun to have a fantasy football team name related to both the NFL team you cheer for and one of the players on your team. So, even if you have to reach for a player like CeeDee Lamb or Ezekiel Elliott, it may be worth it, if you have the perfect name.
Without further ado, here are some of the best Dallas Cowboys fantasy football team names for the 2021 season.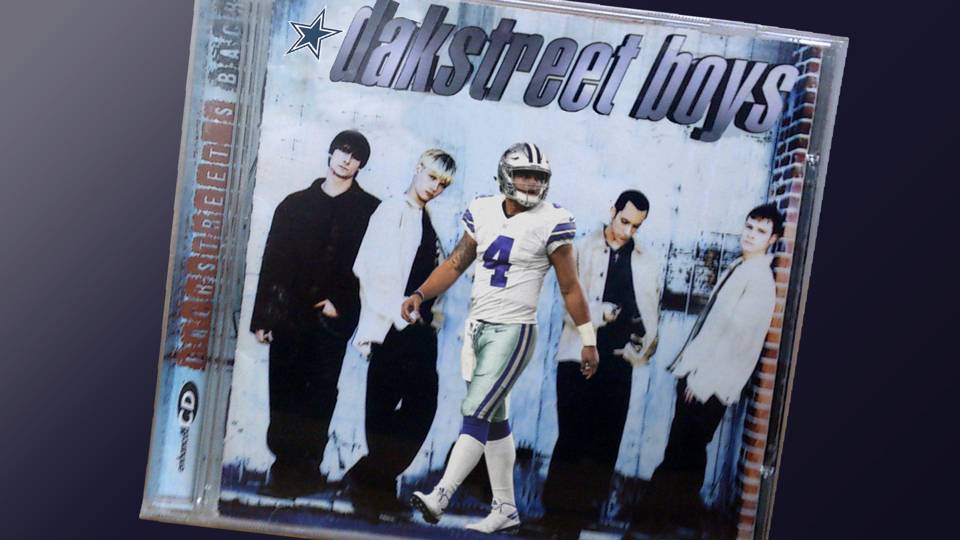 Dallas Cowboys Fantasy Football Team Names
America's Fantasy Team
Jerry Jones Fantasy Team
Jerry's World
Jerry Jones Entourage
Should've Been a Cowboy
Lonestar Stunners
Dak Prescott
Dak Dynasty
I Won't Dak Down
Dak to the Future
Prescott Your Luck
Full-court Prescott
Once You Go Dak, You Never Go Back
Hit me with your Prescott
Dak in a Box
Come to the DAKside
That's my QuarterDak
Baby Got Dak
Dakstreet Boys
Unsolicited Dak Pics
CeeDee Lamb
Cee Dees Nuts
La La Lamb
Now You Cee Dee, Now You Don't
High-Yield CeeDee
That's What CeeDee Said
AB CeeDee
CeeDee Burner
Lamb Skewers
CDC Lamb
---
---
Amari Cooper
Hangin' with Mr. Cooper
Giorgio Amari
That's Amari!
It's Too Late to Say Amari?
Have Amari Christmas
Storm Coopers
Ezekiel Elliott
Zeke-A Virus
Ez-E Duz It
From A to Zeke
Zeke and Ye Shall Find the End Zone
Get your Zeke On
Hide & Zeke
Zeke Squad
Zeke and Destroy
A Zeke Outlook
Zeke of Nature
---
Follow us on all of our social channels! Check out our Twitter, Facebook and YouTube for more great FlurrySports content.
---