It was a relatively tame NFL Free Agency, but all 32 teams now have their attention directed toward the 2023 NFL Draft in order to add talent to their rosters. The first round of the draft is kicking off on Thursday, April 27th. Of course, draft analysis, projections and rumors will be dominating the NFL news until then. Among the players expected to hear his name called early on is linebacker Daiyan Henley out of Washington State.
The following is a complete Daiyan Henley NFL Draft profile, including stats, highlights and a mock projection.
When is the 2023 NFL Draft?
As always, the 2023 NFL Draft will be a three-day event. The first day will feature the first round of players, which is only 31 this season. All of these picks will be broken down here at FlurrySports. Day 2 will be Rounds 2-3 and Day 3 features Rounds 4-7.
The 2023 NFL Draft will take place from April 27-29 in Kansas City, MO. The Daiyan Henley draft projection expects him to hear his name called early on, most likely on Day 2 or 3.
Daiyan Henley NFL Draft Profile, Stats, Highlights and Projection
Daiyan Henley
Position: LB
Height: 6'1″
Weight: 225 lbs
Age: 23
College: Washington State Cougars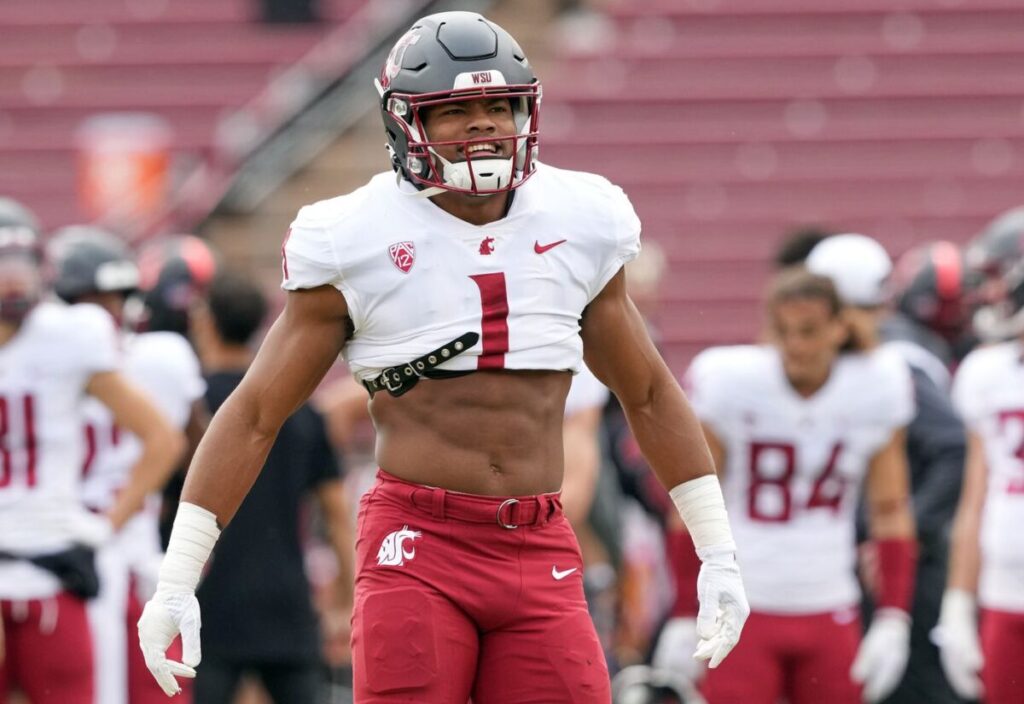 Daiyan Henley Stats 2022 | Washington State Cougars
Tackles: 106
TFL: 12.0
Sacks: 4.0
Daiyan Henley Draft Profile
Strengths
Daiyan Henley is an inside linebacker that plays fast and aggressively at all times on the field. His game is described more as active than instinctive, and it has hindered his overall progression but he makes up for it by getting takeaways, totaling four interceptions in 2021 with Nevada before transferring to Washington State. He forced three fumbles in 2022, too, so it's clear that his above-average length combined with his speed makes a difference on the field. Another reason he'll stick on the top end of teams' draft boards is his special teams experience and production.
Weaknesses
When Henley's game was referred to as active and not instinctive, it primarily pointed towards his inconsistencies in reading plays and anticipating the play flow. Most of his inconsistencies are canceled out by his speed and talent but the below-average instincts may be a big issue when he's in the NFL. He is already 23 years old, too, and only has two viable seasons of production to show on tape.
Daiyan Henley Highlights
Daiyan Henley Draft Projection
All 2023 NFL Draft Projections are taken from the latest CBS NFL Mock Draft by Chris Trapasso.
Daiyan Henley is currently projected to be drafted by the Denver Broncos at No. 67.
---
For more 2023 NFL Draft profiles and coverage, check out our NFL Draft page.