We've come to the point where it has been hard to find a reliable fantasy football tight end week in and week out. That is where Cole Kmet comes in. Despite being overlooked a bit this year, the Cole Kmet fantasy football performance last year was solid, finishing as the TE8. He scored a career-high seven touchdowns last season, which was tied for the third-most of any tight end last season.
If you are a Cole Kmet fantasy football owner, you can feel good about starting him this week. Keep reading to find out why.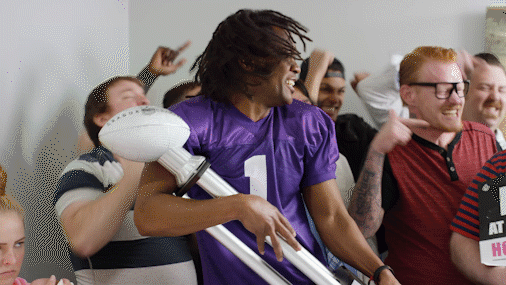 Check out TrophySmack today to get the best fantasy football trophies, belts, rings and draft boards in the industry! Use promo code FLURRY for a free championship ring with a trophy, or get a nice discount!
Cole Kmet Fantasy Football Outlook For Week 1
There are multiple reasons why Cole Kmet is a sneaky Week 1 fantasy football start. The main reason is due to the matchup. In five of the last seven games, the Packers have allowed a tight end to score 13 or more points in PPR leagues. Another reason is that in Kmet's last four divisional games, including one of them being against his Week 1 opponent, the Packers, he has scored double-digit points in PPR scoring.
Then, you also add that the Bears received DJ Moore in a trade earlier this year. While Cole Kmet was the leading receiver for the 2022 Bears offense and DJ Moore will likely take that leading receiver spot from him this season, he will help out Kmet. Moore's presence will open the field for him a little bit more. Also, an improved offense means an increased opportunity to be in scoring position, which should be good for Kmet. He also started gaining a lot of chemistry with Justin Fields last year. From Week 9 on, Kmet was the TE4.
In conclusion, when you add the favorable matchup, the good track record he's had in his last four divisional games and the chemistry that he has with Justin Fields, even with DJ Moore taking some targets away, Cole Kmet is looking like a solid fantasy football start in Week 1.
If you want to see the Cole Kmet fantasy football ranking for this week, check out our Week 1 fantasy football rankings. These rankings will be updated throughout the week.