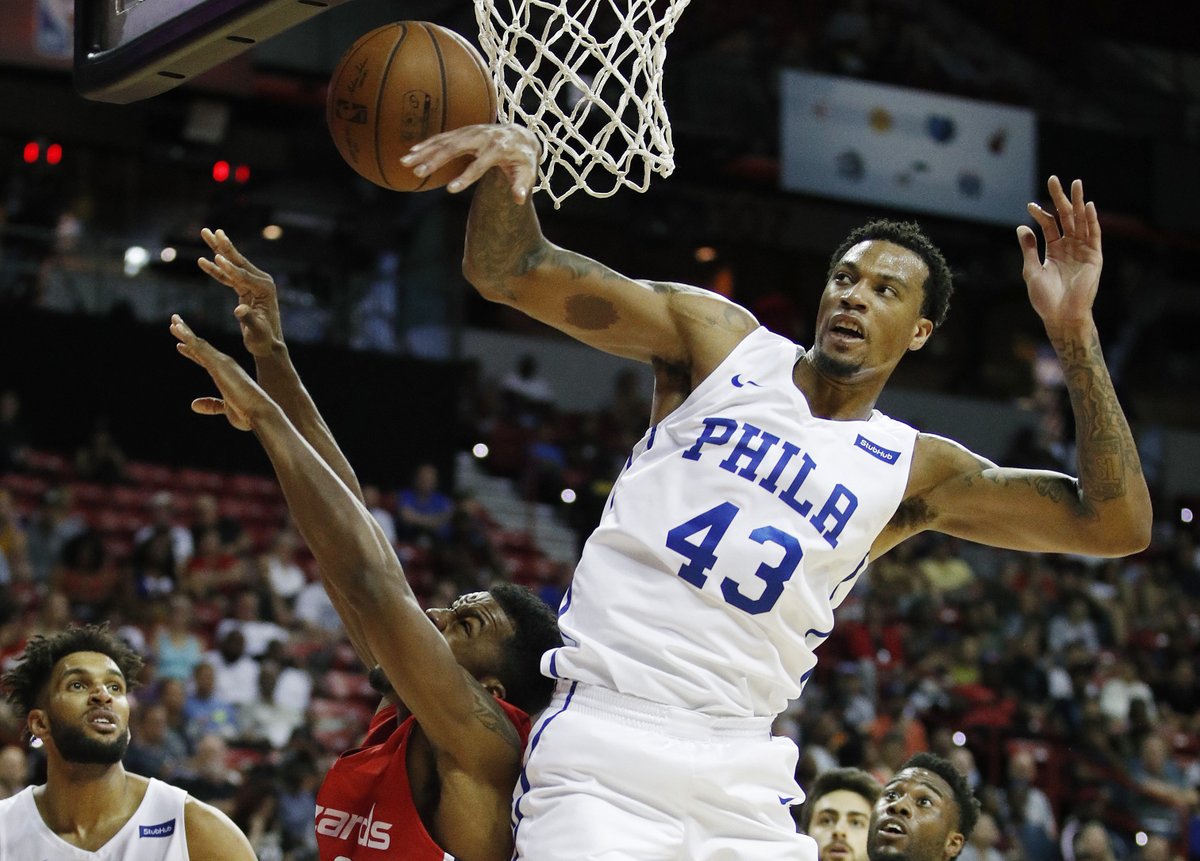 Tuesday's NBA Summer League contest between the Philadelphia 76ers and Washington Wizards didn't prove to be much of a contest after all. The Wizards never trailed, cruising their way to an 87-75 wire-to-wire victory. The 76ers' inability to make shots to keep up with Washington's pace doomed them. The Wizards finished with a 41.7% shooting mark from the field, compared to just 35.1% for Philadelphia. The Sixers also took (and missed) a ton of three's, finishing 6-of-25 from beyond the arc. Chris McCullough played well for Philly, but it just wasn't enough. 
Chris McCullough Leads 76ers
After spending last season with the Wizards, 2015 Nets first round pick Chris McCullough was the lone bright spot for the 76ers in this one. He finished with 20 points, 8 rebounds and 3 blocks, all coming in just 22 minutes played off the bench. The only other Sixers to score in double figures were Devyn Marble and 2017 second-round selection Jonah Bolden, who each had 10. Bolden fell just short of a double-double line with 9 rebounds as well.
A Team Effort for Washington
The Wizards were led by their 2018 first round selection Troy Brown Jr. out of Oregon. He put up 23 points and added 8 rebounds and 2 assists in the victory. Devin Robinson was just behind him with 22 points. Second year pro Thomas Bryant out of Indiana notched a double-double with 16 points and 12 boards. Rookie Chris Chiozza out of Florida contributed just what he was known for doing best in college, dishing out 11 assists and coming up with 3 steals.
More NBA Summer League
Bates-Diop, Okogie Show Defensive Ability Against Brooklyn
Monte Morris Continues Strong Play in Win Over Bucks
DeAndre Ayton Dominated Mo Bamba in Matchup