It's hard for a team to return every single starter from the season before. In the offseason, the Chicago Bears parted ways with three offensive starters: QB Mitchell Trubisky, OT Charles Leno Jr. and OL Bobby Massie. They also released CB Kyle Fuller for cap reasons on the defensive side. So, there are some starting positions up for grabs.
Below are five Chicago Bears players who could turn into Week 1 starters in September. 
ChicagoBears Players Who Could Be Week 1 Starters
Justin Fields, QB
Justin Fields is OBVIOUSLY competing for the QB1 position for Chicago. Although HC Matt Nagy keeps reiterating that Andy Dalton is the starter, nobody believes him. Sure, he was signed to the Bears on a one-year deal worth up to $10M, but that was before GM Ryan Pace made a bold decision to trade up for Fields in the 2021 NFL Draft.
The rookie has a lot of hype surrounding him, and why wouldn't he? Fields dominated at the college level, he has a very strong arm and he is a mobile QB who runs a 4.41-second 40-yard dash. He's also claimed as one of the smartest QBs to come out of this year's draft, as he recorded the highest rating ever on a mental aptitude test. To put things in perspective, Josh Allen and Patrick Mahomes each scored a 108 on the test. Fields scored an outstanding score of 130.
It wouldn't be shocking if we found out at the end of the preseason that Fields beat out Dalton for the starting spot. After all, he is the future of this organization right now. Also, keep in mind that Nagy is on the hot seat. If he rolls with Dalton and finishes below .500, he could be fired without ever testing the "Justin Fields project."
Thomas Graham Jr., DB
As mentioned previously, Thomas Graham Jr. was rated as PFF's 78th-best player entering the 2021 NFL Draft. It's easy to say that Chicago may have come away with a steal in the sixth round. He may even become a starter when we get to Week 1 because of how thin the Bears are in their secondary. After allowing Kyle Fuller and Buster Skrine to walk this offseason, the Bears desperately need help at the CB position. Fuller started all 16 games in each of the last four seasons, and Skrine played in 28 games for Chicago in the last two years. Second-year pro Jaylon Johnson is a lock to start on the outside. That's the only for sure thing at this point.
Chicago needs to find their CB2 who can line up opposite of Johnson and also find a nickel CB to match up with slots WRs on the inside. Desmond Trufant is the favorite to land the CB2 spot right now, and he will battle Graham, Artie Burns, Tre Roberson and others. But that's not the starting position Graham has the best chance at winning. He is in an ideal position to battle for the starting nickel CB position on this team. He will have to outperform very inexperienced players in Kindle Vildor and Duke Shelley.
Before the draft, NFL scouts believed that Graham had what it would take to play the nickel CB position. Now here's his chance. He can take over a position that has lacked elite play since Bryce Callahan left for Denver in free agency a few offseasons ago. 
Marquise Goodwin, WR
It's been a couple of years since we have seen Marquise Goodwin lined up on an NFL field. He decided to opt-out of last season due to COVID-19 concerns. Before that, he played his previous three seasons for the San Francisco 49ers. The eight-year pro will enter this season at the age of 30, but he still has the speed and experience to excel in Chicago's offense. The Bears can rely on their top-two targets, Allen Robinson and Darnell Mooney, but they need to find a WR3 that can line up in the slot.
Anthony Miller has manned up the starting slot position for this team the past two seasons, but Chicago is very much looking to replace him. There were rumors that the team was looking to trade the former Memphis product before the draft, but there weren't any takers. For now, Miller is on the team, but he will battle with Goodwin for the starting slot position. PFF gave Miller an overall grade of 58.5 for his performance last season (graded with a 66.0 the season prior). The last time we saw Goodwin on the field, in 2019, he was given a 59.6 grade by PFF. Both of these grades are very similar, but they aren't the deciding factor.
Nagy keeps reiterating that he wants the offense to pass down the field more often. With Goodwin in the lineup (runs a 4.27 40-yard dash), he will pose more danger to defenses deep down the field compared to Miller (4.38 40-yard dash). After all, he does own a 16.6 yards per reception average throughout his career.
Alex Bars, OL
Alex Bars has been on-and-off the field as a plug-in OL for Chicago. He served his entire rookie season in 2019 on the practice squad. Then last season, he played in all 16 games for the Bears, and he started in eight of them. Bars showcased his versatility as he started at three different positions throughout 2020 (six at right guard, one at left guard, and one at center).
He was a big part of why the offensive line played much better at the end of the season. Although PFF gave Bars a 55.6 grade in 2020, you have to keep in mind that the Bears didn't have a good supporting cast surrounding him. Here's a fun fact: Bars' first start at right guard came against the Green Bay Packers in Week 12, and David Montgomery topped 100 yards in the game. The next week, against Detroit, Chicago sprung for over 140 rushing yards. Then the team produced 169 rushing yards in Week 14 and a season-high 199 yards rushing against Houston in Week 15.
The overall point is that Bars helped Chicago revitalize their rushing attack at the end of the season, and he was a big part of it. He will likely have to compete with rookie Larry Borom and Sam Mustipher for the starting RG position entering this season. Chicago could also look into starting Bars at C, and his competition will be Mustipher once again. Whichever Bear tops the other in training camp will likely start at one of those two positions in 2021.
Deon Bush, S
It seems like Deon Bush is always a candidate to start next to Eddie Jackson at the strong safety position every year. The problem is that Bush plays better as a free safety, but that's Jackson's property. And quite frankly, Jackson plays a lot worse as the strong safety in this secondary.
So here we go again, Bush and Tashaun Gipson Sr. will battle for the starting strong safety position (again) this offseason. Gipson Sr. ultimately beat out Bush last offseason for the spot, and he played rather well throughout 2020 (that's why the Bears re-signed him). PFF gave Gipson Sr. a 67.6 grade, which is decent for a starting safety in the NFL. On the other hand, Bush received a score of 69.4, which means he played a little better than Gipson Sr. last year. Ultimately, these are not deciding factors, but they are at least intriguing to look at.
Chicago has desperately tried to find a partner to line up next to Jackson since Adrian Amos left for Green Bay a few offseasons ago. Why keep looking if Bush could be your guy?
---
Follow us on all of our social channels! Check out our Twitter, Facebook and YouTube for more great FlurrySports content.
---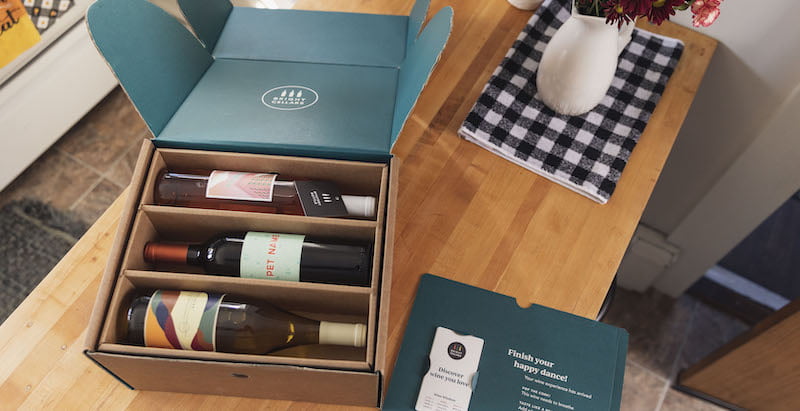 Get 50% off your first curated six-bottle case of wine at brightcellars.com/flurry!