Everyone knows that the drop-off for running backs is always steep in fantasy football drafts. This year, it feels like there are even fewer elite options than in the past. Whether your strategy is loading up on running backs early or taking an elite wide receiver first round, you're going to run into a big decision in the late second or early third round. The decision comes down to your projected Bijan Robinson vs Saquon Barkley fantasy football value.
Bijan Robinson and Saquon Barkley couldn't be more different coming into this season. Robinson has yet to play a true NFL snap after being drafted out of Texas this season. Barkley, on the other hand, has been one of the most popular running backs since he was drafted in 2018. With a tough option ahead, we're here to show you the right decision to make between the two running backs this season.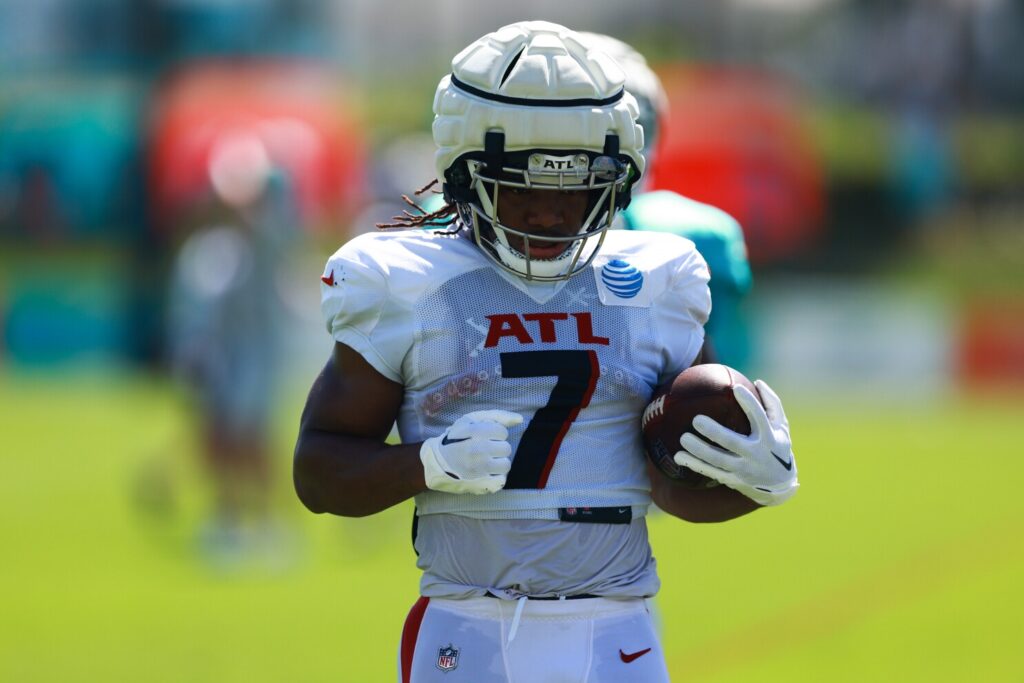 Bijan Robinson vs Saquon Barkley Fantasy Football ADP Battle
Note: All fantasy football average draft positions (ADPs) and ranks reflect a 12-team, PPR draft format
Bijan Robinson Fantasy Football Outlook
Bijan Robinson Fantasy ADP: 1.09
ADP Position Rank: 4
Overall Rank: 9
While he may be a rookie, the Bijan Robinson fantasy football value is nearly bulletproof. Robinson walks into the perfect situation in Atlanta. The Falcons have one of the best offensive lines in the entire league, and they have great change-of-pace backs in Tyler Allgeier and Cordarrelle Patterson as well. This offense loves to run the rock and Robinson should be the primary benefactor.
Some people are confused about the current Bijan Robinson fantasy football value with him listed third in the initial running back depth chart. It's clear that Robinson won't be the third back on this roster when the regular season starts. He is one of the most talented running back prospects in years, and it's clear he'll be able to run wild in this offense.
Saquon Barkley Fantasy Football Outlook
Saquon Barkley Fantasy ADP: 1.08
ADP Position Rank: 3
Overall Rank: 8
Saquon Barkley looked like his former self last season as he finished as RB5. It's been a struggle for Barkley to stay on the field, but when he can, he's a force to be reckoned with. Brian Daboll's offense has unlocked Barkley again and it's clear he's a top running back option this year as well.
This year, the Giants are running it back on offense outside of a few receiving changes. The New York Giants love to run the rock, and even when they pass, Barkley is still an option. With Barkley's contract saga a thing of the past, it's all systems go for Saquon in 2023.
antasy ADP: 4.09
ADP Position Rank: 6
Overall Rank: 45
Although he started slow out of the gate, the moment the Chicago Bears catered their offense to Fields' skillset was the moment Justin Fields' fantasy value skyrocketed. From Week 6 on, Fields finished as QB10 or better nine times. His ability to use his legs more in this offense unlocked a dominance not seen in fantasy since Lamar Jackson's MVP season.
It's no surprise that the Bears are going to continue the same offensive game plan this year. The only question is whether or not Fields' body can take it. Anybody who watched the Bears' game against the Atlanta Falcons could see that the punishment he was taking from hits and his excess running took a toll on his body. Justin Fields' fantasy value obviously plummets if Chicago can't keep him on the field.
Justin Herbert Fantasy Football Outlook
Justin Herbert Fantasy ADP: 4.10
ADP Position Rank: 7
Overall Rank: 46
It was an up-and-down season for Justin Herbert last year, but he was able to finish as QB11. He battled a rib cartilage injury suffered in Week 2 for quite some time and it clearly hampered his ability as a passer. He was still able to finish as QB10 or higher seven weeks last season due to the pass-heavy attack the Chargers ran.
The big question this year for Herbert is how the addition of new offensive coordinator Kellen Moore affects him. Herbert is a smart quarterback and this offense is talented, but it's a lot to assume this offense can get rolling without a few hiccups early on.
---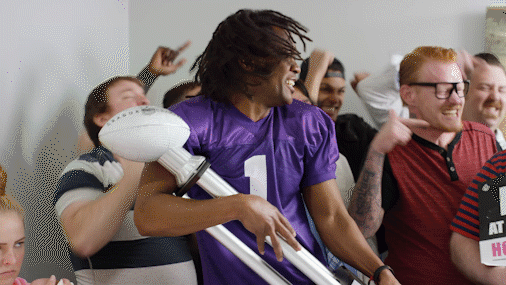 Check out TrophySmack today to get the best fantasy football trophies, belts, rings and draft boards in the industry! Use Promo Code FLURRY to get a free ring with a trophy purchase today!
---
Should I Draft Bijan Robinson or Saquon Barkley in Fantasy Football?
It's impossible to predict injuries in football. Using injury predictions as a barometer for who you should and shouldn't draft is almost always a dumb way to go about things. In this instance though, it's the right move.
Saquon Barkley is incredible, but he missed 21 games over three seasons before 2022. Barkley is a big guy and he runs hard, but his body isn't able to keep up with him often. Saquon has played five seasons in the NFL and only twice has he played more than 13 games. While there is no guarantee Bijan stays healthy the whole season either, it's clear that Barkley's injury history is a trend. The one thing that can screw up a fantasy team more than anything else is injuries, so pick Bijan over Barkley.