Placing your bets on horse racing isn't all about luck. It's also about applying the best strategy and knowledge you've got about the race. It is called handicapping the race. You examine the horses' past performances and see a possible connection at the race tracks. But, despite their claims, no punter has ever perfected this.
It's what makes deciding on a betting strategy incredible and thrilling. You can pick whatever method that suits you best. With this, you might even have to take a close look at every statistical information available or follow your gut feeling! Learn more about some of the betting strategies that can guarantee you a win here:
Study Previous Race Results
Each program has a betting guide that provides information on how to bet on horses and will tell you the results from the previous races. It also has a few notations of each horse's race results from the previous years. With this, punters can already tell the positioning of horses in every race and know specific incidents that might have brought problems to their performance at the track. 
In general, bettors mostly prefer studying previous race results because of the statistical fact that some horses are bound to get across the finish line first. However, some horses show laudable efforts but still fall short at the event.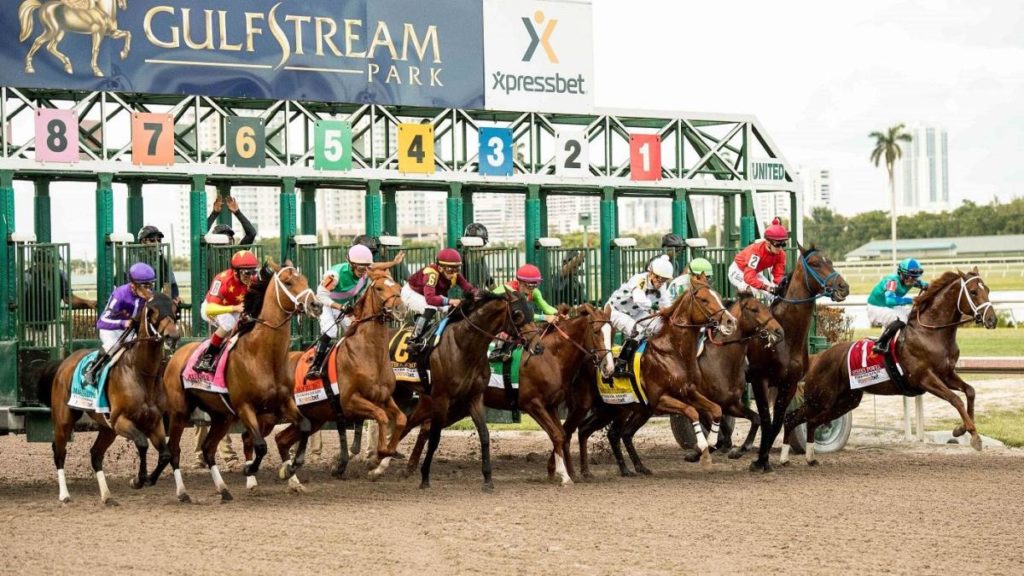 Analyze Previous Betting Odds
There will always be an indication of the final betting odds from the previous races provided in the guide in every racing program. This is one of the essential betting strategies as it allows you to see which horses have been bet on by many people. Through this information, you'll have an idea of where to best place your money.
Determine The Class Of Horses
Relying only on race results is not that good of a strategy when betting on horse races. This is because most horses have the potential to move a class up or down during their entire career. This week, a particular horse may face a lower caliber of competition, only to race against a more formidable group in the next event.
For beginners, it might be challenging to determine the class of your horse just by looking at the program. You have to look and study the purse of every race to place the best bet. Remember, the bigger the purse, the better the results are.
The Distance At The Race Tracks
When betting on a thoroughbred race, you must know that it is contested at different distances. However, some horses perform well at a certain distance, so knowing their past lines in their previous race may give you an idea of where to place your bets at.
For instance, you see a running horse for a mile longer but came on strong at its previous race with less than a mile. This information could mean that this particular horse performs best when competing at a longer distance.
Check Out The Handlers
The handlers are the ones who are in charge of the horses. Three groups of people oversee the horses' performance in a thoroughbred race: the owners, trainers, and jockeys. The statistics of their wins, places, and shows are included in the jockeys and trainers program.
Handlers are integral to every horse's success in the races. For example, a particular horse struggling in the past race and suddenly does well after switching into a new jockey will receive much attention from bettors. However, owners are often left out by most punters as they don't affect the betting odds at the event.
Point System
This betting option will most likely lead you to pick the winner as you are the one who rates the front-running horses at the races. The point system allows you to keep an eye on the horses that are in their best form. You will make a score on the horses that participated in the last three races.
You will give a horse five points. Three points for the horse came in second, two points for the third place, and one point for the fourth place. You will then add all these points up through a rigid system.
In a point system, you will add two points for the horse that won over a course. Then additional three points for winning over distance measures. The particular horse will give an additional four points for horses that have won both course and distance. If it beats a favorite, give the horse two points. And three points for the horse that is in the first three of the bets.
Look For Bonuses and Incentives
Bonuses and incentives can help you have a bigger bankroll. This allows you to wager at a much higher amount and expect higher profits at the end of the races. It is crucial to find a good bookmaker when applying this strategy.
Wrapping Up
You see, there are many ways to strategize when it comes to betting on horse races. But the best thing that you can do is focus on the style you feel most comfortable playing in. Then, you can apply the given strategies provided above and modify them according to your wishes.