The 2022 NBA Finals resume on Wednesday night. After splitting the first two games of the championship series in the Bay Area, both the Golden State Warriors and Boston Celtics will be vying to gain a leg up in Game 3 tonight. Historical trends heavily favor the Game 3 winner. Of the 39 previous instances in which teams split the first two games of the NBA Finals, the winner of Game 3 has gone on to win the title a whopping 32 times! As if the stakes suggested by that trend weren't enough, there are also plenty of ways to make NBA betting picks on tonight's Finals showdown. The following article offers three of the best NBA player prop bets for the June 8th Warriors vs Celtics Game 3 matchup.
But first, check out this exclusive NBA betting offer from BetMGM!
---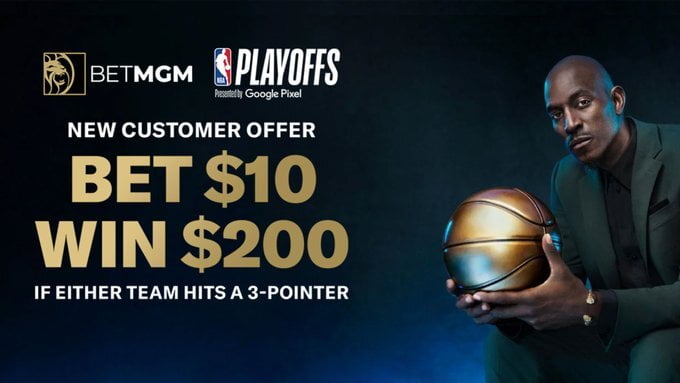 Bet $10 to Win $200 at BetMGM Sportsbook
Have you ever seen a player hit a three-pointer? Of course, you have. In today's NBA, a long-range three is as effective as a shot in the paint for many players. For some reason, BetMGM is deciding to give away money if a player hits a three! All you need to do is make an account and deposit!
Bet $10 on any team to win. If they hit a three-pointer during the game, you win $200!
That's right, you win 20x your money regardless of if you pick the winner correctly. We can guarantee even the losing team will hit a three-pointer. Either CLICK HERE or click the image above to claim the limited-time offer!
---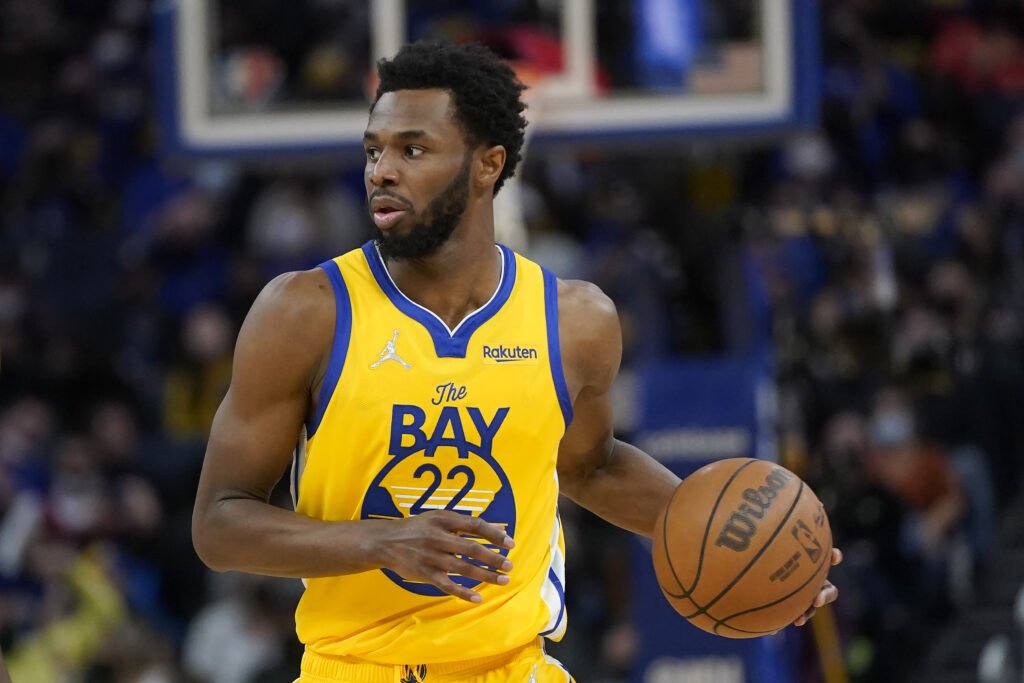 Best NBA Betting Player Props for Warriors vs Celtics Tonight, 6/8
All NBA betting player props odds are taken from BetOnline Sportsbook
All throughout the NBA Playoffs, Andrew Wiggins has been sailing over his season-long rebounding average. After finishing the regular season with a mean tally of 4.5 boards per game, the former No. 1 overall draft pick has corralled at least five rebounds in all but two playoff games to date. This includes both Games 1 and 2 of the ongoing NBA Finals in which Wiggins snared five and six boards, respectively.
For a while, NBA player props market had been following an upward trajectory as far as Wiggins' rebounding totals were concerned. However, the market has dropped back down to a more conservative line of 5.5 recently. To say that this NBA picks selection does not come without risk would be a lie. Dating back to the start of the Western Conference Finals, a span of seven games, Wiggins has finished with at least five rebounds in every contest. However, he has actually only surpassed the NBA prop bets line three times over that same span.
Despite Wiggins' failure to regularly go over 5.5 rebounds, his general consistency in this area is what makes this such an appealing NBA betting selection. Even though the Celtics are a solid rebounding team overall, Wiggins has still gotten after it on the glass in this series. Speaking of Boston, there is a real chance that the C's could be without center Robert Williams III for Game 3 due to a knee injury. Even if he is deemed fit to play, how effective he will be when it comes to competing on the glass is anything but certain.
NBA Player Props Prediction: Andrew Wiggins OVER 5.5 Rebounds (-112)
---
Best Sportsbook Offers and Promotions
---
Perhaps the biggest hurdle bettors have to be concerned about when it comes to NBA player props involving Draymond Green is whether or not he will be thrown out of a game. No one was playing with more emotion in Game 2 on Sunday than Green. The Warriors' big man did a little bit of everything as he so often does. In addition to picking up an early technical and living on the edge for the entire game, the 32-year-old scored nine points, grabbed five boards and dished seven assists.
That assist total that Green posted in Game 2 of The Finals is identical to the 7.0 dimes he averaged over the full season. Considering that his NBA player props assist total for Game 3 sits at just 5.5, this is clearly a buy-low opportunity. Looking at a sample size of the last ten games, Green's assist prop is eerily similar to the one for Wiggins above in that he has distributed at least five helpers in nine of those games. However, when it comes to actually surpassing this betting total, Green has only done so four times over that same ten-game stretch.
Even though one is required to lay -150 odds, the statistical discrepancy still makes this a worthwhile NBA betting picks option for Wednesday's game. Given all of the capable shooters and scorers that litter the Warriors lineup, Green will never have a shortage of teammates to pass to. Unless the Celtics make some major interior defensive adjustments from Game 2, it's extremely difficult to envision Green finishing two full assists shy of his season average.
NBA Player Props Prediction: Draymond Green OVER 5.5 Assists (-150)
---
FlurrySports posts daily NBA player props for betting and DFS on this page! Make sure to bookmark it and come back tomorrow.
---
After going off for 26 points on 9-12 shooting in Game 1, veteran Celtics big man Al Horford was the talk of the town. Let's just say that the momentum was short-lived. Horford didn't even attempt a shot in the first half of Game 2. He ultimately finished Sunday's game 1-4 from the floor and scored just two points.
While the 36-year-old has been extremely consistent in certain statistical areas throughout the playoffs, scoring has not been one of them. The last eight games provide a microcosm of this notion. Yes, Horford has hit the 20-point threshold twice and eclipsed 15 points three times. However, the span also includes four games in which he has scored five points or less. Considering that the NBA player props total of 11.5 points sits over one full point above the 10.2 that Horford averaged this season, the under gets the initial nod as the preferred side.
Ever since a 30-point outburst in Game 4 of Boston's Second Round series against Milwaukee, Horford has only exceeded today's NBA prop bets line three times in 11 games played. Although the series shifting back to Boston should theoretically benefit the Celtics' supporting cast, the potential absence of Robert Williams III might negate that boost as far as Horford is concerned. If he is forced to operate as the primary big man, he will most certainly draw increased attention from the Warriors defensively. Plus, if other role players are able to step up back home at TD Garden, the veteran Horford is more likely to take an unselfish approach than he is to force up ill-advised shots.
NBA Player Props Prediction: Al Horford UNDER 11.5 Points (-114)
---
Free $100 for Sleeper Over/Under | New NBA DFS Game
If you're looking for another way to make money on NBA player props tonight, you should check out Sleeper! That's right. It's the same fantasy sports app where you may have your season-long fantasy football league every year!
Recently, Sleeper launched their over/under pick'em game. You can pick over or under various NBA player props and string them together into a parlay. If you CLICK THIS LINK, join the FlurrySports over/under channel and follow the promo directions, you get a free $100 when you deposit any amount! That's right! Deposit $20 and you'll have $120 in your Sleeper wallet!