After a day off with no NBA Playoffs action, the conference semifinals are set to resume in full force on Friday evening. Tonight's matchups will feature the East and West's top seeds seeking to build an insurmountable 3-0 series lead. Up first will be the Miami Heat visiting the City of Brotherly Love to face the Philadelphia 76ers. The nightcap will feature the Phoenix Suns taking on the Dallas Mavericks. While there are several NBA betting picks to make on the game lines themselves, player props remain one of the best ways to approach betting on the playoff games today. The following article offers three of the best NBA player prop bets for the May 6th postseason doubleheader.
But first, check out this exclusive NBA betting offer from BetMGM!
---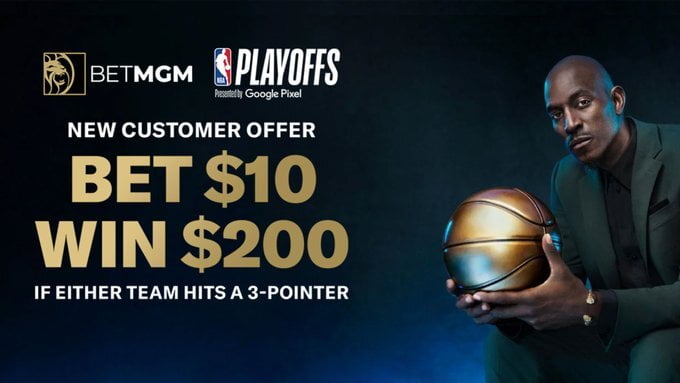 Bet $10 to Win $200 at BetMGM Sportsbook
Have you ever seen a player hit a three-pointer? Of course, you have. In today's NBA, a long-range three is as effective as a shot in the paint for many players. For some reason, BetMGM is deciding to give away money if a player hits a three! All you need to do is make an account and deposit!
Bet $10 on any team to win. If they hit a three-pointer during the game, you win $200!
That's right, you win 20x your money regardless of if you pick the winner correctly. I can guarantee even the losing team will hit a three-pointer. Either CLICK HERE or click the image above to claim the limited-time offer!
---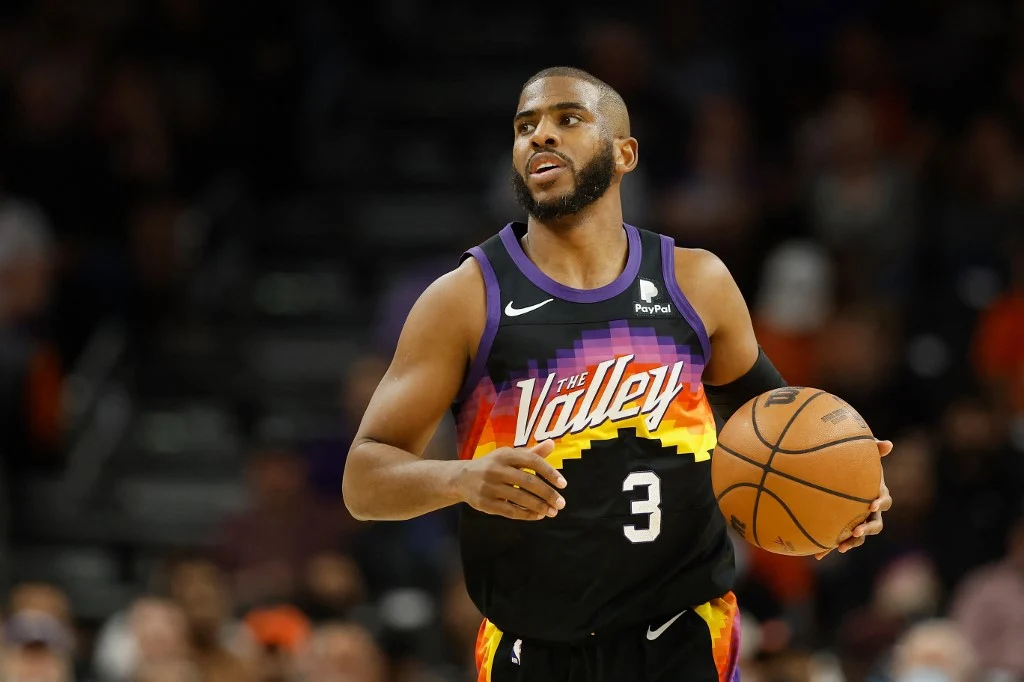 Best NBA Betting Player Props for Tonight, 5/6
All NBA betting player props odds are taken from BetOnline Sportsbook
Joel Embiid OVER 25.5 Points (-121)
Ladies and gentlemen, he's back! Initially, there were conflicting reports regarding whether or not Joel Embiid would be available for the Philadelphia 76ers in Game 3. That doubt is no more, as Shams Charania indicated that Embiid was fitted for a face mask to protect his broken orbital bone. At this juncture, bettors can press forward with the expectation that the MVP finalist will be on the floor for Philly in tonight's must-win game.
While it's no surprise that oddsmakers opened Embiid's NBA player props totals at cautious amounts, it's pretty tough to argue against betting over the current line of 25.5 points. On the full season, Embiid averaged a ridiculous 30.6 points per game. This along with his contributions in other areas formed the basis for a season that many believe is deserving of MVP honors.
Embiid does come back in a bit of a tricky spot tonight. For starters, it remains unclear how his playing time might be impacted by the injury. In addition to this, the Miami Heat are no slouch defensively. The Heat allowed just 104.9 points per game this season, the third-fewest of any team. Despite these potential obstacles, the gap between Embiid's per-game scoring average and the NBA betting picks line is too great to ignore. The shot attempts will be there, as will the friendly whistle given that the 76ers are at home tonight.
---
Best Sportsbook Offers and Promotions
---
Chris Paul OVER 8.5 Assists (-141)
Relative to NBA player props totals from earlier in these playoffs, the assist prop for Phoenix Suns point guard Chris Paul has dipped dramatically. It's rare to see an adjustment in excess of a single tick up or down for rebounding or assist props. That is precisely what has taken place with Paul's assist total ahead of Friday night's Game 3. Earlier in these playoffs, bettors were forced to pick over or under 10.5 helpers for CP3. Tonight, the NBA picks total sits at just 8.5.
This adjustment can almost certainly be attributed to the fact that Paul has recorded no more than eight assists in each of the last three games. This stretch comes after he started out the NBA Playoffs with five straight games in which he dished ten assists or more. In a nutshell, the adjusted prop line of 8.5 helpers sets up a prime buy-low opportunity on the Suns' point guard. After all, Paul averaged 10.8 assists over the course of the full season. Betting on him to finish nearly three assists short of his per-game average for a fourth consecutive contest is hardly ideal.
Perhaps one of the reasons that Paul has not had as many assists in the first two games of these Western Conference Semifinals is that he didn't have to. Rather than dishing the basketball off to teammates in the fourth quarter on Wednesday, Paul simply scored over Luka Doncic himself. One has to imagine the Mavericks will adjust defensively to shut this down in Game 3. In turn, the crafty Paul will be in a position of passing by default. Today is also Paul's 37th birthday. Bet against him at your own peril in Game 3.
---
FlurrySports posts daily NBA player props for betting and DFS on this page! Make sure to bookmark it and come back tomorrow.
---
Dorian Finney-Smith OVER 11.5 Points (-115)
Another NBA player props line that has bounced around throughout the playoffs is the scoring total for Dallas Mavericks wing, Dorian Finney-Smith. In the First Round series against Utah, Finney-Smith scored no fewer than 11 points in five of six games. With his season scoring average sitting at exactly 11.0, it's also worth noting that he eclipsed this by two points or more in four of those First Round contests.
Finney-Smith got off to a strong start in the Western Conference Semifinals as well. A 15-point performance in Game 1 marked his seventh consecutive game with multiple made three-pointers to begin the playoffs. Unfortunately, things took an ugly turn in Game 2 against the Suns on Wednesday. Early foul trouble resulted in Finney-Smith only playing 20 minutes total for the game. Prior to that game, the 29-year-old had been on the floor for no less than 40 minutes in each of the Mavs' playoff games this season.
While the Suns successfully managed to get Dallas guard Jalen Brunson into foul trouble in both Games 1 and 2, one has to expect the Mavericks will benefit from a bit friendlier whistle playing at home on Friday. Having said this, bettors can comfortably assume Finney-Smith will not be stuck on the bench for prolonged periods like he was in Game 2. Add in the fact that the NBA betting picks total of 12.5 points is one full point lower than what Finney-Smith's scoring line was set at on Wednesday and there is good reason to consider the over.