A doubleheader of Second Round NBA Playoffs action is on deck for Monday night. The early game will feature the Philadelphia 76ers, minus MVP finalist Joel Embiid, taking on the Miami Heat. In the nightcap, the Dallas Mavericks and Phoenix Suns will open up their conference semifinal series in The Valley of the Sun. Along with making NBA betting picks on the game lines and totals themselves, bettors are encouraged to peruse the plethora of props available in the market. The following article offers three of the best NBA player prop bets for the May 2nd postseason doubleheader.
But first, check out this exclusive NBA betting offer from BetMGM!
---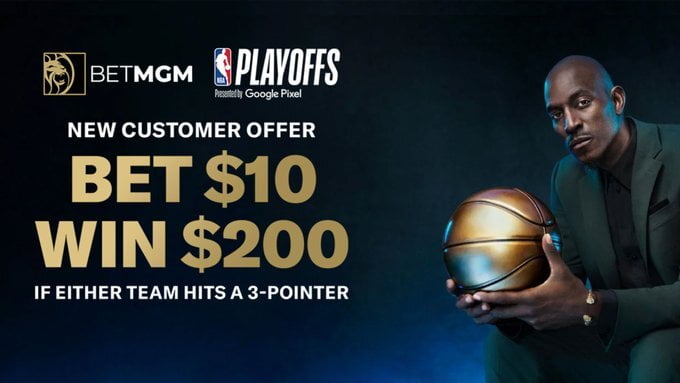 Bet $10 to Win $200 at BetMGM Sportsbook
Have you ever seen a player hit a three-pointer? Of course, you have. In today's NBA, a long-range three is as effective as a shot in the paint for many players. For some reason, BetMGM is deciding to give away money if a player hits a three! All you need to do is make an account and deposit!
Bet $10 on any team to win. If they hit a three-pointer during the game, you win $200!
That's right, you win 20x your money regardless of if you pick the winner correctly. I can guarantee even the losing team will hit a three-pointer. Either CLICK HERE or click the image above to claim the limited-time offer!
---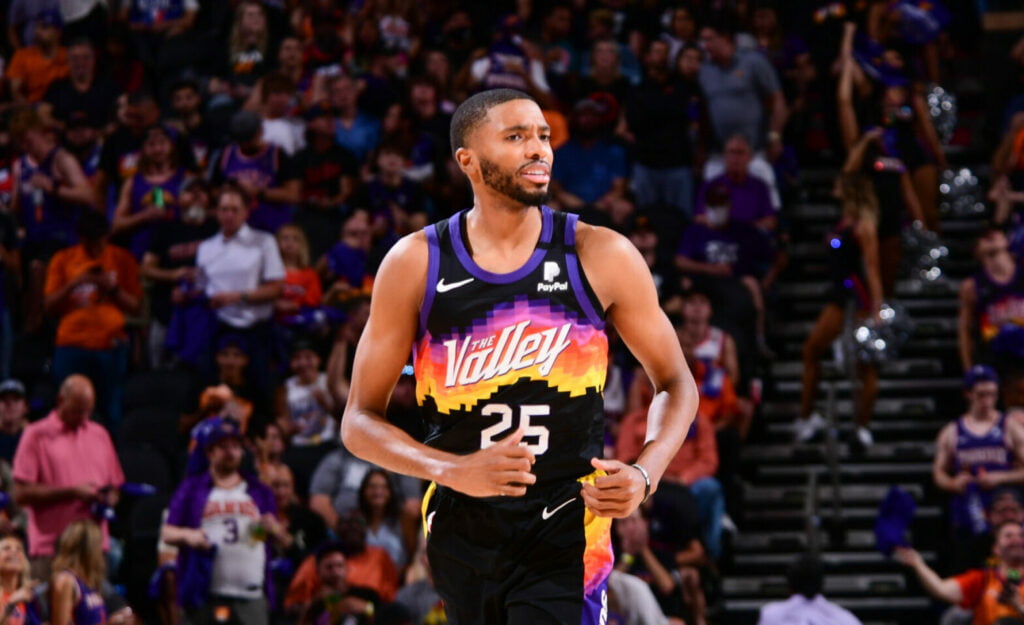 Best NBA Betting Player Props for Tonight, 5/2
All NBA betting player props odds are taken from BetOnline Sportsbook
P.J. Tucker UNDER 5.5 Rebounds (+110)
Even with the presence of a star center in Joel Embiid, the 76ers were not a great rebounding team relative to most in the league. Thus, the loss of Embiid may not necessarily be a huge blow relative to how Philadelphia performs on the glass. This is worth considering when it comes to NBA player props for Heat players as well. One that stands out ahead of Game 1 is an over/under of 5.5. boards for veteran big man P.J. Tucker.
Tucker contributed consistently in the rebounding department for Miami in the First Round of the NBA Postseason. He exceeded Monday's NBA picks total in three of five opening-round games and finished with no fewer than five boards in each game of the series. Of course, Atlanta was playing without its best rebounder in Clint Capela to begin that series.
On the full season, Tucker averaged exactly 5.5 boards per game. Given that today's NBA betting picks line mirrors his season average, it's hard to make sense of the fact that the odds are juiced so heavily to the over. An additional element to consider is the fact that both the 76ers and Heat are two of the slowest-paced teams in the NBA. Fewer possessions and shot attempts will result in fewer rebounding opportunities for all players, Tucker included.
---
Best Sportsbook Offers and Promotions
---
Spencer Dinwiddie OVER 2.5 Assists (-124)
It makes total sense that Spencer Dinwiddie's NBA player props totals are lower across the board now that Luka Doncic is back in the lineup for the Dallas Mavericks. However, tonight's assists prop line of 2.5 hardly does Dinwiddie's skills as a distributor justice. Even in a backup point guard role since being acquired by the Mavericks at the trade deadline, Dinwiddie still averaged 3.9 assists per game. Thus, he would need to underachieve in a big way tonight to stay under the current prop line.
Only twice in his NBA career regardless of the team has Dinwiddie averaged fewer than three assists per contest in a season. Both of those campaigns were notably cut way short due to injuries. Perhaps the primary argument for oddsmakers listing this total so low is that Dinwiddie's assist production really dropped off last round once Doncic was reinstated to the lineup.
Despite still playing 24, 28 and 31 minutes in Games 4-6 respectively, Dinwiddie failed to record more than 2.5 assists in the latter two contests. That doesn't change the fact that the NBA betting picks total remains too low relative to what he is capable of. With playing time clearly not an issue, the 29-year-old should certainly be good for a trio of helpers in Game 1 tonight. Knowing that Dinwiddie will spend a chunk of his time on the floor going against the Phoenix Suns' reserves only bolsters the confidence in this NBA player props selection.
---
FlurrySports posts daily NBA player props for betting and DFS on this page! Make sure to bookmark it and come back tomorrow.
---
Mikal Bridges UNDER 15.5 Points (-109)
Suns wing Mikal Bridges had a whale of a First Round series against New Orleans. He exceeded his season-long scoring average in four of the six games, headlined by a 31-point outburst in a critical Game 5 win. With Devin Booker missing the middle portion of the round, to say that the Suns needed all of Bridges' contributions would be an understatement. However, even with Booker now back in the fold, the NBA player props market has hardly adjusted Bridges' scoring total.
Ahead of Monday's Game 1, bettors are looking at a prop line of 15.5 points for Bridges. This NBA betting total sits over one point above the 14.2 points that the 25-year-old averaged over the course of the season. While one can argue that Bridges is riding a hot hand in the postseason thus far, multiple factors suggest that he will not be able to sustain the scoring outputs he had last round. After all, he shot 100% from three-point range and over 65% from the field overall in Games 5 and 6. Regression as far as these percentages are concerned is not only likely but virtually guaranteed.
To expand on the likelihood of Bridges' scoring totals regressing, one must also consider the Suns' Second Round matchup. The Dallas Mavericks allowed the fewest points per game on average of any team in the league this season. They also averaged the slowest pace and were a top-10 defensive efficiency team. None of these stats are ideal for Bridges when it comes to surpassing the NBA picks total.