After a day off to catch our collective breaths and mourn whatever that performance was by the Phoenix Suns on Sunday night, the NBA Playoffs resume this evening. Game 1 of the Eastern Conference Finals is on deck with the Boston Celtics taking on the Miami Heat. These two teams actually only matched up twice during the regular season. Many are predicting defense to rule this series and rightfully so given how strong both teams are at that end. That being said, there are still several NBA betting picks and props worth considering. The NBA The following article offers three of the best NBA player prop bets for the May 17th Celtics vs Heat Game 1 matchup.
But first, check out this exclusive NBA betting offer from BetMGM!
---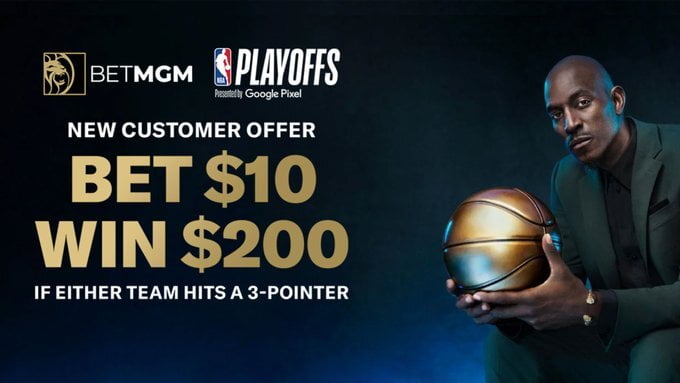 Bet $10 to Win $200 at BetMGM Sportsbook
Have you ever seen a player hit a three-pointer? Of course, you have. In today's NBA, a long-range three is as effective as a shot in the paint for many players. For some reason, BetMGM is deciding to give away money if a player hits a three! All you need to do is make an account and deposit!
Bet $10 on any team to win. If they hit a three-pointer during the game, you win $200!
That's right, you win 20x your money regardless of if you pick the winner correctly. I can guarantee even the losing team will hit a three-pointer. Either CLICK HERE or click the image above to claim the limited-time offer!
---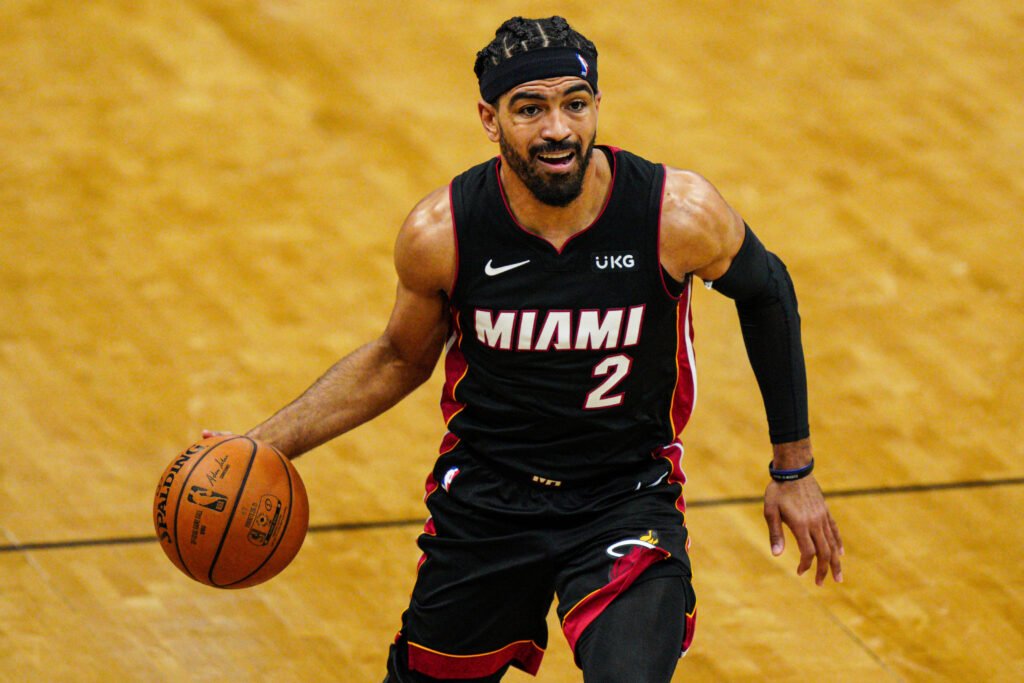 Best NBA Betting Player Props for Celtics vs Heat Tonight, 5/17
All NBA betting player props odds are taken from BetOnline Sportsbook
It doesn't take a rocket scientist to realize that the Celtics face a brutal situational spot in Game 1 tonight. Just over 48 hours removed from getting past Milwaukee in a grueling seven-game series, the Celtics must now turn around and face one of the toughest defensive teams in the NBA on the road. Thus, despite the fact that the NBA player props line of 23.5 points falls right in line with what Boston's Jaylen Brown averaged this season, betting the under is deemed to be a much more worthwhile investment.
On the full season, Brown averaged 23.6 points per game. In the playoffs, he has only managed to exceed today's NBA betting picks line on three occasions. All three of those performances came in the Eastern Conference Semifinals with the most recent taking place in Game 5. While Brown has actually finished with exactly 22 or 23 points five times in the postseason, a similar total tonight would cash the under on his points prop.
It also doesn't help that the Celtics go from facing an awful perimeter defense to a Heat team that was the best in the Association at defending the three-point shot all season. Brown made multiple three-pointers in six of the seven games against Milwaukee last round. That figures to be much tougher to accomplish in the conference finals.
NBA Player Props Prediction: Jaylen Brown UNDER 23.5 Rebounds (-127)
---
Best Sportsbook Offers and Promotions
---
With the Heat already having ruled Kyle Lowry out for Tuesday's Game 1, bettors have plenty of reason to pursue playing over 2.5 assists for Gabe Vincent, the man who will start in his place. Vincent has largely been able to eclipse this NBA props total in these playoffs with or without Lowry in the lineup. However, when Lowry has not been available, Vincent has finished with less than three assists just once in the playoffs to date. Most recently, he dished out six helpers in the Heat's Game 6 closeout win over Philadelphia.
Considering how Vincent has regularly cleared the NBA player props total throughout the postseason, it's no surprise that the betting market is juiced heavily to the over on his assists prop tonight. In making the case that it is still worthwhile to lay the juiced odds, one should note that Vincent averaged 3.1 assists per game over the course of the full season. Thus, the betting line of 2.5 is also a buy-low opportunity relative to his standard rate of production.
With Lowry out, Vincent will see no less than 25 minutes of action in tonight's Game 1. The former UC Santa Barbara standout achieved his average of 3.1 assists during the regular season despite only averaging 23 minutes per game. In general, it would be a major surprise to see a starting point guard fail to record three assists. Backing Vincent to go over the NBA betting picks total is a wager well worth including among tonight's Celtics vs Heat props.
NBA Player Props Prediction: Gabe Vincent OVER 2.5 Assists (-164)
---
FlurrySports posts daily NBA player props for betting and DFS on this page! Make sure to bookmark it and come back tomorrow.
---
There are several plus-money opportunities worth considering on the NBA player props menu for tonight's Celtics vs Heat matchup. One of the options worth considering is the over on a line of 5.5 total rebounds for Heat big man P.J. Tucker. This NBA betting total mirrors Tucker's per-game rebounding average from the full season. In the playoffs thus far, the 37-year-old has actually shown an ability to regularly go over this number.
Tucker eclipsed 5.5 boards three times in the First Round and had no less than five rebounds in any game against Atlanta. He then went on to go over the prop line in three of Miami's six games last round against Philadelphia. Tucker has also been a firm fixture in Miami's playoff rotation as well. Being able to bank on a solid amount of playing time only makes these plus-money NBA picks odds all the more attractive.
When it comes to this Eastern Conference Finals matchup, both teams feature stifling defense as the hallmark of their game. More missed shots naturally will breed more rebounding opportunities. The Celtics and Heat also rank seventh and eighth in Rebound Rate on the full season, respectively. With the absence of a truly dominant big man in this series, forwards like Tucker should have plenty of opportunities to make an impact on the glass.
NBA Player Props Prediction: P.J. Tucker OVER 5.5 Rebounds (+110)
---
Free $100 for Sleeper Over/Under | New NBA DFS Game
If you're looking for another way to make money on NBA player props tonight, you should check out Sleeper! That's right. It's the same fantasy sports app where you may have your season-long fantasy football league every year!
Recently, Sleeper launched their over/under pick'em game. You can pick over or under various NBA player props and string them together into a parlay. If you CLICK THIS LINK, join the FlurrySports over/under channel and follow the promo directions, you get a free $100 when you deposit any amount! That's right! Deposit $20 and you'll have $120 in your Sleeper wallet!