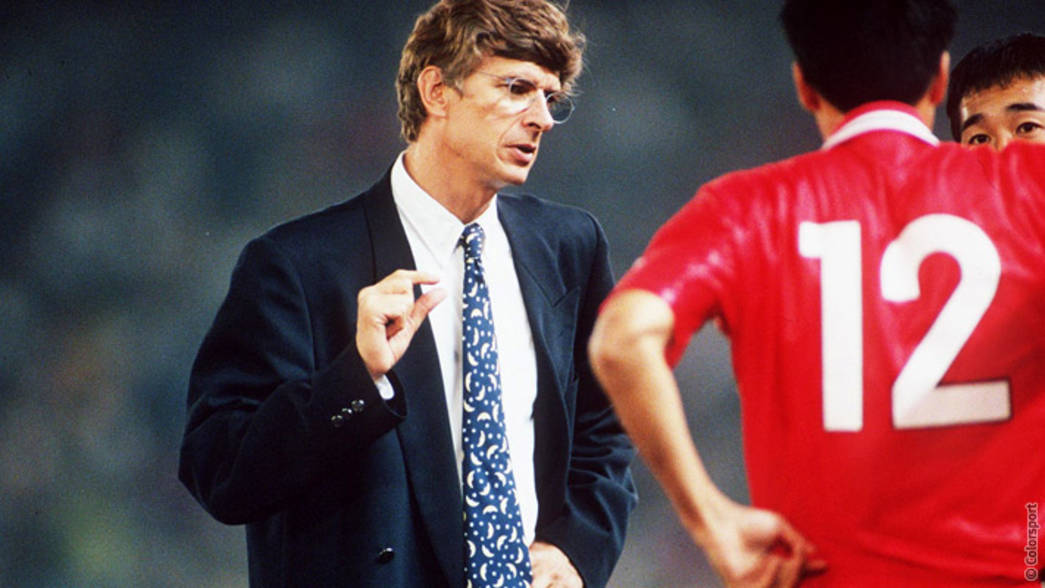 Despite talks of being linked with "Top European Clubs," former Arsenal Manager Arsene Wenger is rumored to resume his managerial career in Japan.
First mentioned by The Daily Mail, Wenger apparently wants to return to Japan where he has previously coached there prior to joining Arsenal. Wenger managed the Nagoya Grampus Eight for a season where he saw moderate success. During his time with there, he led the club to two trophies and earned himself the Manager of the Year. After his exploits, he was approached by Arsenal to manage their club where he eventually took the position.
Wenger was still enamored with the country despite leaving Japan. He authored a book exclusively for the Japanese market called Shōsha no Esupuri – or The Spirit of Conquest. In his book, he discussed his managerial style and thoughts on the state of Japanese soccer. Later he spoke of how his time in Japan had a profound effect on how he eventually managed Arsenal.
"The vision I have of life changed in Japan. It was absolutely a deep, profound and very, very positive experience," said Wenger.
If he does come to Japan, he won't be the only European to move there recently. Andres Iniesta recently joined Vissel Kobe and one of Wenger's former players, Lukas Podolski also plays for Vissel Kobe joining them last year.
After 22 years with Arsenal, Wenger is currently unemployed and is eager to stay in the beautiful game, and a return to Japan could be the next chapter in his illustrious career.