Less than one year after Kyrie Irving proclaimed his love for the organization and his intent to stay with the Brooklyn Nets franchise long-term, Kyrie Irving trade was requested on Friday. Irving has stated he wishes to be moved prior to Thursday's NBA Trade Deadline or he will leave this July in free agency.
With Irving's antics being a thorn in the side of the teams he's played for ever since the start of his infamous stint with the Boston Celtics in 2017, the Kyrie Irving trade market is not as hot as it usually would for a player of Irving's caliber. According to Adrian Wojnarowski, there's more interest from NBA teams in Kevin Durant's reaction to the news than trading for Kyrie himself.
With Kyrie Irving set to become a free agent this summer, the question becomes which teams are both interested in the risk in trading for Irving, and have the capital needed to land him. With plenty left to be determined before the NBA trade deadline on February 9th, here are the three best Kyrie Irving trade destinations.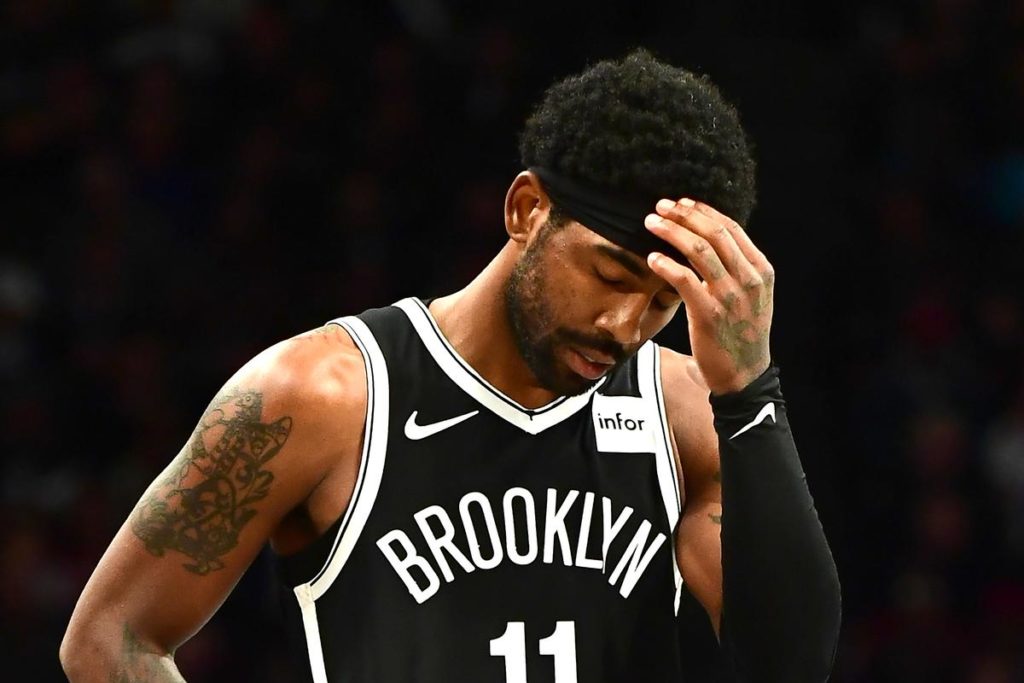 3 Best Kyrie Irving Trade Destinations
Los Angeles Lakers
The moment the Kyrie Irving trade request hit the news cycle, most NBA fans immediately turned to see if the Los Angeles Lakers would be interested. Kyrie has a history with LeBron James and seems to have enjoyed playing with him, possibly even regretting leaving the Cleveland Cavaliers back when LeBron was there.
For Kyrie, this move makes the most sense as the Lakers could make a legitimate run in the Western Conference with Irving at the helm. The Lakers are currently the 12th seed in the West but just two-and-a-half games out of the sixth seed. With plenty of salary available to offload and the Nets having no leverage, the Lakers could likely get a trade done with a first-round pick.
Likely Kyrie Irving Trade Scenario: Nets receive Russell Westbrook, 2023 first-round pick (NOP holds rights to swap) and 2026 first-round pick. Lakers receive Kyrie Irving and Yuta Watanabe.
Miami Heat
The Miami Heat have plenty of bad contracts on their roster and if they don't contend this year, will be in salary cap hell for the next few years with nothing to show for it. The Heat are currently the sixth seed in the East and are clearly in need of another piece.
The Heat would instantly vault into true "contender" status in the Eastern Conference with the move and would be out nothing if he leaves in the summer. If nothing else, they may even be better off if he does leave in free agency as they could find themselves with more money to move around to fill the rest of the team. For the Nets, they could get a solid role player with a few years left on their contract and some draft capital to go with it.
Likely Kyrie Irving Trade Scenario: Nets receive Kyle Lowry, Caleb Martin and a 2023 first-round pick. Heat receive Kyrie Irving.
Phoenix Suns
The Phoenix Suns have fallen off a cliff this season as they currently sit in the 7th seed in the Western Conference with a 27-26 record. Much of this is due to the injuries that have plagued Devin Booker as well as Chris Paul. For as good as Chris Paul has been for Phoenix, it's clear that he's lost a step lately. This isn't the same Chris Paul that helped guide them to the NBA Finals and Kyrie Irving would be a clear upgrade for Phoenix. Kyrie clearly wants to win, and pairing him with Devin Booker and Deandre Ayton would give him a great chance to win another title.
For the Nets, they could use a player like Chris Paul to bring some stability to a franchise that is teetering on the brink of irrelevancy should Kevin Durant leave as well. Paul's ability as a floor general should help the Nets in the long run and he has a contract that runs for multiple years as well. If the Nets could recoup some trade capital and a player like Paul, they should jump on it in a heartbeat.
Likely Kyrie Irving Trade Scenario: Nets receive Chris Paul, Torrey Craig and a 2023 first-round pick. Suns receive Kyrie Irving.