Opening Day for the 2023 MLB season is coming up on March 30th, which means now is the time to draft your MLB fantasy teams. Of course, drafting the best players possible is important to your team's success (blah blah blah), but the most important part is figuring out the best fantasy baseball team name!
Here are the 101 best fantasy baseball names for the 2023 MLB season. After finding the best fantasy baseball team name for you, check out TrophySmack to pick out the award you are going to win!
---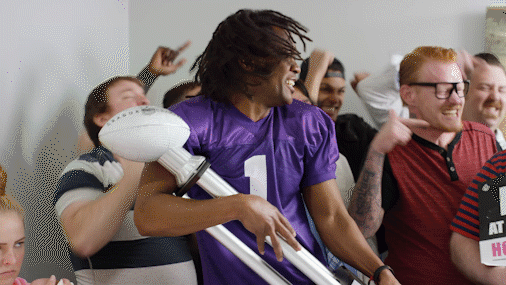 Get the Best Fantasy Baseball Trophies, Belts and Awards!
Aside from getting the perfect fantasy baseball team name, getting a great fantasy baseball trophy or award for your league is a must! If you don't have yours yet, check out TrophySmack today! Featured on the hit show Shark Tank, TrophySmack has high-quality, customizable fantasy baseball trophies, championship belts, rings, wall art and more!
Use the TrophySmack Promo Code FLURRY10 today to get 10% off of your entire order!
---
Best Fantasy Baseball Team Names 2023
Acuña Matata
Advanced Gleybermetrics
All Time Lowe
And the Teoscar Goes to…
Angels in the Troutfield
Babe Ruthless
BasebAll or Nothing
Big League Chew-pacabras
Blurred Foul Lines
Bobby Witt n' Wisdom
Brooklyn Trolley Dodgers
Bums Agents Of SHIELD
Bundy's Killin' It
Candlesticks are Nice
Chicos Bail Bonds
Choke Me Vladdy
Choo Balls
Dansby Swansong
Declaring Marcell Law
Detroit Tigers' Neighborhood
deWallace and deGrom
Dexter Farrah Fowler
Dirty Bunts
DJ Jazzy
DJ Trea Turner's Tray Turners
Everyday I'm Russellin'
Fielder of Dreams
Firing Blancos
Flacid Force Boys
Fowlers for Algernon
Free Britton-y
Funky Bunch Snap
Glasnow and Peristroika
Good Eye Mates
Grand Theft Votto
Homers Impson
Homestead Gray Aliens
Houck of Gucci
I Drink and Ynoa Things
I Just Mets You, So Call John Mabry
In Didi Did
Jake Burger in Paradise
Jeffress and the Fresh Prince
Jobu Needs a Refill
Joe Buck Yourself
Kershawshank Redemption
Killing Me Smalls
Kirby Your Enthusiasm
Let Them Play
Let's Get it On Base
Lincecum In Your Pujols
Lockout and Drop It
Losing is a Disease
Lugo My Yugo
Men Behaving Adley
Mookie Monster
Nelson Cruz Liners
New York Baseball Giants
Oiling and Lotioning
Only the Good Cy Young
Ozuna or Later
Posey Magnets Everyday
Prestige Worldwide
Pujols Labor Day Sale
Punch And Judy
RBI, ERA, and NFTs
RBI'd for Her Pleasure
Release The Kraken of the Bat
Rockford Peaches
Ryu Jays
Schwarber Shop
Shirley Bleacher
Show Me Your Tatis
Smalls Killers
Snells Like Team Spirit
Stone Cold Loch Ness Monsters
Story's Happy Endings
Tango & Cashner
The Bryce is Right
The Dream Team
The Life of Bryant
The Lollygaggers
The Melky Way Galaxy
The Rauch Clips
The Starting Covid-9
The Trevorending Story
The Yoan and the Restless
The Yordan Rules
Tim Bandits
Torkelson for Hire
Triston the Night Away
Troutliers
U Down With OBP?
Upton Saturday Night
Velociraptor Paddack
Vientos, the Freshmaker
WachaVision
Walk Off Homers Love
WanderVision
Yank Bank
Zen Cohen
---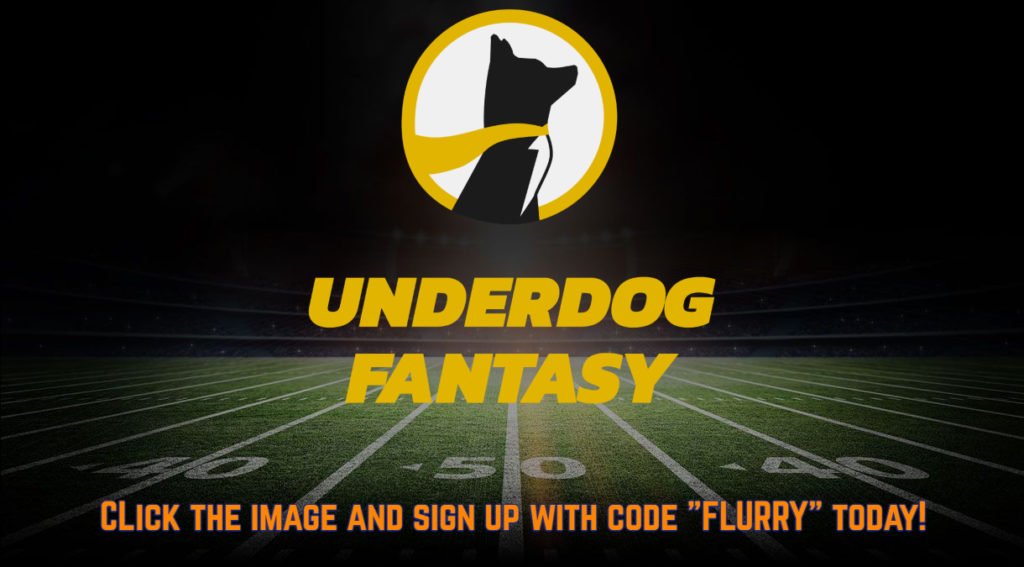 Underdog Fantasy is a new type of DFS that combines the fun of season-long drafts with daily fantasy sports. Aside from their fun, addictive draft mode, Underdog Fantasy also has pick'em player props for many different sports and athletes!
Click the image or RIGHT HERE to get signed up today, and don't forget to use the promo code FLURRY for a FREE $10 bonus on your first deposit!
---