Thanks to Wichita State, the AAC is open for the taking for the Houston Cougars. Coming into Saturday's contest, SMU sat just a game out of first, at 7-1. The reigning regular season champion Wichita State Shockers were looking to make a statement that they still hold staying power. The Shockers seem to have got their signature win this season by dismantling the Mustangs at home.
Now with a two-game lead in the AAC standings, Wichita State's victory all but seals Houston's claim to the throne of the AAC in the regular season. Although there are still eight games left, Houston is rolling and showing no signs of letting up. Only time will tell if this win is one that springboards the Shockers into contention for the automatic tournament bid in March.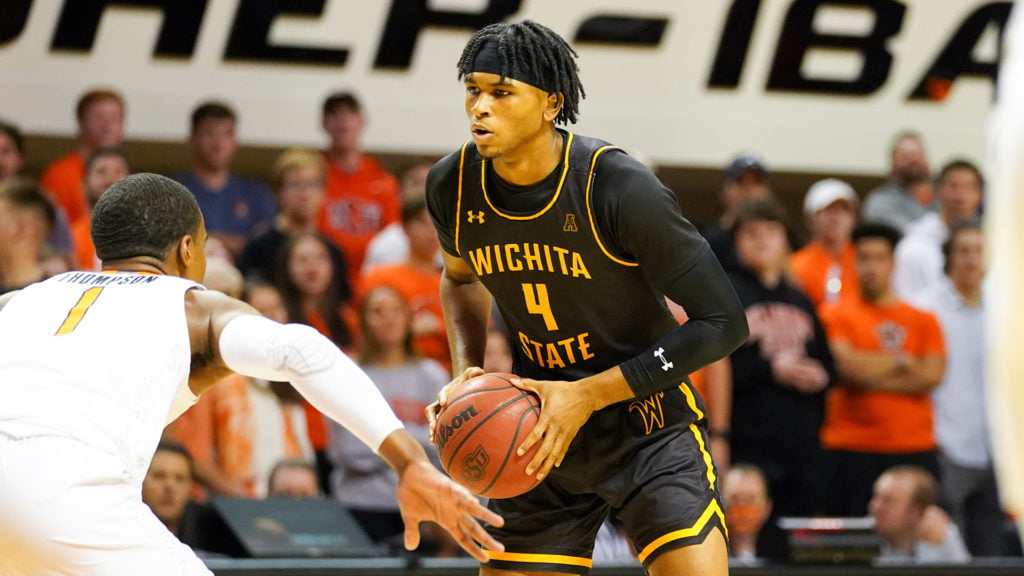 Wichita State Spoils SMU's Winning Streak
The Tyson Etienne and Ricky Council IV Show
There is little question that Tyson Etienne and Ricky Council IV are two of the most important players for this Wichita State offense. The pair combine for just over 25 points per game on just 34% and 43% shooting, respectively. In a much-needed game against SMU when nothing else was working on offense, the pair took over and carried the Shockers to a victory.
Etienne and Council both dropped 20 points on 12/23 shooting (52%). Both players have also struggled to shoot from deep, hitting on just 32% of their shots from behind the arc. Saturday night, they combined to make five of their 12 attempts (41%). If Wichita State still wants to contend for the automatic tournament bid in March, they need more guys to step up on offense. At this point in the season, it's fair to say that this is likely what they are. For that reason, it is even more important that the Etienne and Council show up every night. If they can continue to play like this, not many teams will beat them.
Shockers' Defense Shows Up
At face value, holding SMU to 57 points doesn't seem like a tall order. While they have plenty of scorers, the flow of the game can sometimes lead to the Mustangs not scoring a ton of points. What was most impressive about the Wichita State defense was that they held SMU to 57 points in a game where the Mustangs attempted 21 free throws.
The biggest reason for this was that Wichita State forced SMU into tough shots constantly. While the Mustangs certainly missed their fair share of good looks as well, no team like SMU shoots 36% from the field and 25% from deep unless they are facing a tough defense. The Wichita State defense has been good in spurts this season, but for the first time all season on Saturday, the Shockers played a complete game defensively.
Wichita State has a long way to go, but with plenty of time left, they may be getting hot at just the right time.