The NFL Draft is the perfect time for teams to retool their rosters. For some teams, like the Green Bay Packers, the draft is often the only way to do this, since they typically nap through free agency. Either way, the NFL Draft gives fans a look into the future of their team and what they could have a few years down the road.
To put it bluntly, the Packers notoriously find a way to screw this up. From trading up for a quarterback who would've fallen to them when they have statistically the greatest of all time, to passing on obvious players like TJ Watt and DeAndre Hopkins.
One of the things that NFL fans usually hate the most is trading out of the first round. This past NCAA season was unprecedented, with the impact of COVID and the number of players who opted out. As a result of this, their track record with first-round picks and with their deep need for more depth, the Packers need to trade down in the 2021 NFL Draft.

COVID Impact on NFL Draft
Yeah, we're all tired of hearing about it, but too bad; you're going to hear about it again. The impact of COVID on this past NCAA season goes far past just the ability to play games. For the prospects coming into the NFL Draft, especially the underclassmen, who knows what we're getting. Surely, there is plenty of film from years prior and this past season as well, but in a season full of opt-outs, crazy schedules and COVID-related absences, it's much harder to get a read on guys.
Take, for example, a player like Minnesota wide receiver Rashod Bateman. Scouts were only able to see five games from him this past season and he certainly isn't a rare case. The first round is a round where teams need to hit. If you miss on a player, it will haunt you for the foreseeable future, knowing who you could've or should've taken instead. With an extremely small sample size, teams have much less to go off of, which makes their pick even more of a wild card. This isn't even taking into effect the players who didn't play this past season and decided to opt out. We haven't seen them against any competition in over a year. All of this leads into even more of a crapshoot when the Packers are on the clock.
Past Packers Draft Failures
Yes, the past is just that—the past. However, do the Packers truly trust their abilities to get the right guy in the first round? Admittedly, the Packers don't always whiff in the draft. However, Packer fans will certainly remember trading up for Jordan Love last year, trading down to take Kevin King when TJ Watt fell to them and taking Damarious Randall in 2015. There have been some great picks in there too, like Kenny Clark and Jaire Alexander, but you could make a strong argument the Packers have whiffed on four of the last seven NFL Drafts.
When you add all the question marks from the lack of tape and recent film the scouts have to go off of with the team's history of missing early in the draft, it makes sense for the Packers to trade back. This becomes especially true when you also factor in Green Bay's lack of movement in NFL Free Agency.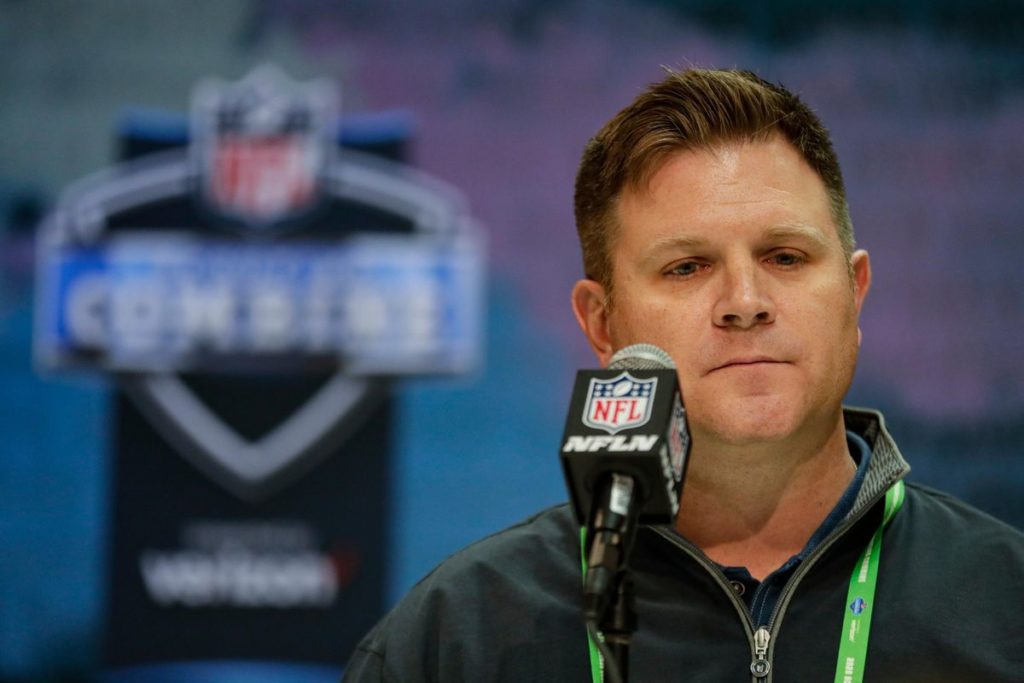 "All In"
If the Packers really are "all in" like GM Brian Gutekunst said, they have a funny way of showing it. Outside of signing a long snapper who hasn't played in five years, they resigned Kevin King, who was arguably better for the Packers hurt than on the field last season. The team has lost a few key offensive linemen, like Ricky Wagner and Corey Linsley, along with some defensive linemen, such as Damon Harrison and Montravius Adams.
All of this means that the Packers desperately need depth. Heaven forbid a guy like Jaire Alexander gets hurt. This defense is completely lost with even just one or two key pieces getting injured. The prospects in the draft are uncertain at best, so the best way to solidify your team is to give yourself more chances to get it right. The best way to do that is to trade down in the draft. Cornerbacks Asante Samuel Jr. and Greg Newsome are reaches at their slot in the first round. However, if you trade down, you could not only still land them, but also have more picks to use on guys you feel good about that are sleepers in the draft.
A Packers Trade Down is a Necessary Evil
It is by no means fun for fans to see their team not have a first-round pick. However, if the Packers truly want to win and are "all in" in the short window they have left, they need to get some serious depth. For this to happen, they can't afford to miss in the NFL Draft again. The best way to make sure that both of these things happen is to trade out of the first round. The talent that they need will still be available, and this draft is even more of a guessing game than it usually is. If you're trying to find that last piece, the needle in the haystack find, it's best to have multiple attempts, especially with the Packers front office.
---
---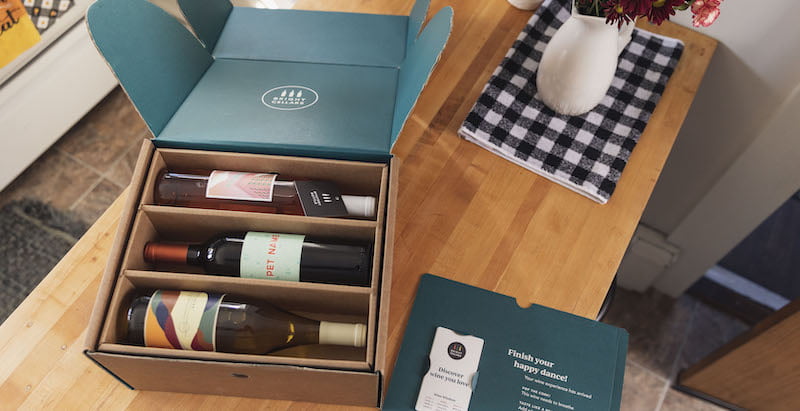 Get 50% off your first curated six-bottle case of wine at brightcellars.com/flurry!