The 2023 WWE Royal Rumble is this Saturday, and it's shaping up to be an exciting event. As with every year, the Rumble will feature returns and surprises. However, Saturday's event could end up being one of the biggest in a while. Of course, the big question is who will win the 2023 WWE Men's Royal Rumble?
Below, we will go over five possible winners for the 2023 WWE Men's Royal Rumble. After that, check out who we believe will win the Women's Royal Rumble.
When is the Royal Rumble 2023?
The WWE Royal Rumble 2023 is set to take place in San Antonio, Texas at the Alamodome on January 28th, 2023. If you are interested in attending in person, you can get Royal Rumble 2023 tickets here for 10% cheaper than other ticket sites.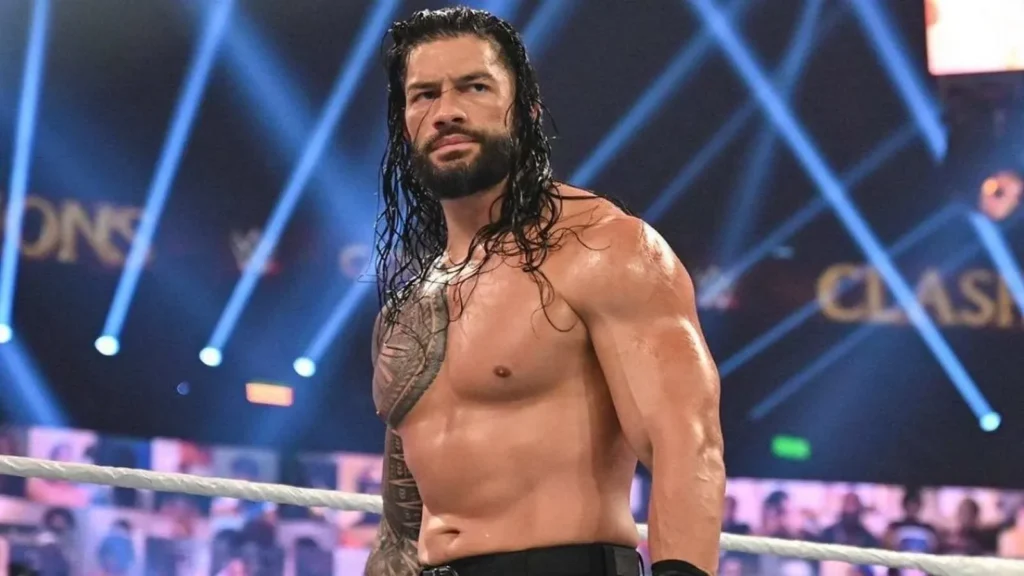 Who Will Win the 2023 WWE Men's Royal Rumble?
Roman Reigns | Royal Rumble Predictions
This isn't the most exciting option, but if any year could have a defending champion win and make it worthwhile, it could be this one. Roman Reigns has two belts that he could defend at WrestleMania, and one way to give him storylines to put both on the line is to give him options. Reigns' ego has been a mainstay for the Bloodline storyline and having him seal his own fate by putting both belts on the line could make sense in his desperation to gain admiration.
Having the Bloodline, namely Sami Zayn, help Roman win before his hubris breaks the group apart would be thematic in its own right. It's not the most likely option, but don't count out one last moment of glory for the Bloodline before it all falls apart at Roman's feet.
Seth Rollins | Royal Rumble Predictions
The WWE rumors for a time had Seth Rollins competing against Cody Rhodes for one of the two top titles at the Showcase of the Immortals. How exactly we get to that moment could be challenging from here, but not impossible. Rollins won against Roman at last year's Royal Rumble by DQ, so him being the one to finally beat his old ally would be in tune with that storyline, at the very least.
Not to mention Seth has earned another main event. He's been carrying WWE RAW in part since it lost its top champion slot, and another chance to renew his feud with Rhodes after winning the 2023 WWE Royal Rumble would be an apt reward. Those plans could still take place without the title, or simply be put aside for other possible winners with more momentum, so Rollins will have to wait a little longer for his next title reign most likely.
The Rock | Royal Rumble Predictions
These next three spots have all been reported on heavily and could realistically be the ones to face Roman Reigns at WrestleMania. However, none of these hold more controversy than Dwayne "The Rock" Johnson.
First, the cons. This plan seemed all but certain with Vince McMahon more clearly in charge of WWE, and it has lost a little steam since then while other names like our top two picks gaining momentum under Triple H. The Rock himself has actually denied an appearance, if you believe him, claiming to not be in good enough shape to compete in the ring (somehow). And perhaps most critically for this pick, The Rock doesn't need the win to face Roman. Showing up and costing Roman the Royal Rumble or simply antagonizing the Tribal Chief could be enough for a legend like The Rock to get a shot at one of the belts.
That all aside, this is a true once-in-a-lifetime moment on the table. The Rock winning fits perfectly into the story of Roman's quest for family dominance, an obvious plot hole in Roman's own claims of pride so far. No name would generate more attention or eyes on the product, and who knows if this chance could ever come up again. While perhaps not perfect choice, fans may hate to admit how much sense one more win for Dwayne would make.
Sami Zayn | Royal Rumble Predictions
He's not the number one choice, but the question is, should he be? Sami Zayn has been the center of WWE's narrative for close to a year now. He has scratched and clawed his way to being the top babyface of the company, and any other year this storyline would be too obvious to ignore. Roman has ruined Zayn's life while also giving him false hope all the while, and a moment of ultimate revenge would be so sweet.
But is this a case of choosing sweets over a healthier option? Zayn's win is thematic, gigantic and perhaps the most popular choice, but what happens from the Royal Rumble to WrestleMania? How does the will-they-won't-they turn dynamic last that long? And is it worth giving up the option of Zayn facing his fears in front of his home crowd?
For some, this may seem like the only right choice, but I think Sami Zayn's story could be so much more interesting than this easy choice. Zayn and Owens reuniting and winning the tag belts before Zayn eventually gets the big one has an even higher upside, in my opinion. And best of all, I think there's one name who is even better to win the 2023 WWE Royal Rumble.
Cody Rhodes | Royal Rumble Predictions
Just this once, let's not insist on a change of plans. Cody Rhodes sold his soul to win the big one for his Dad and sold his body to give the fans a show we didn't deserve. His only sin is that he's not Sami Zayn, but Rhodes deserves this win anyway.
Right or wrong, Cody's circumstance demand to be capitalized on. While Zayn and The Rock have compelling arguments, they both have workarounds that still make sense. Zayn can have his true support shown in Kevin Owens before building to another crowning moment with even higher stakes, and The Rock is still The Rock, his shine doesn't need a Rumble. Cody's first full year in WWE again, coming off one of the greatest performances of all time in his Hell in a Cell efforts, only happens once. The story of winning one for the American Dream through this adversity can't be told again like this, so the time has to be now. Just this once, the obvious choice is the right one.
Men's Royal Rumble WWE Betting Odds
The following odds to win the Royal Rumble can be found at BetOnline Sportsbook.
| | | | |
| --- | --- | --- | --- |
| WWE | Odds | Royal Rumble | |
| Cody Rhodes | -150 | Sami Zayn | +175 |
| The Rock | +190 | Seth Rollins | +1000 |
| Roman Reigns | +1200 | Stone Cold | +1400 |
| Bobby Lashley | +1600 | Drew McIntyre | +1600 |
| Brock Lesnar | +1800 | Solo Sikoa | +2000 |
| Kevin Owens | +2200 | Matt Riddle | +2500 |
| Jey Uso | +2500 | Logan Paul | +2500 |
| Finn Balor | +2800 | Gunther | +2800 |
| Austin Theory | +3300 | Bron Breakker | +3300 |
| Omos | +3300 | A.J Styles | +4000 |
| John Cena | +4000 | Edge | +4000 |
| Bray Wyatt | +5000 | Jimmy Uso | +5000 |
Past Men's Royal Rumble Winners
Year
Rumble Winner(s)
Entry No.
1988
Jim Duggan
13
1989
Big John Studd
27
1990
Hulk Hogan
25
1991
Hulk Hogan
24
1992
Ric Flair
3
1993
Yokozuna
27
1994
Bret Hart
Lex Luger
23
27
1995
Shawn Michaels
1
1996
Shawn Michaels
18
1997
Stone Cold Steve Austin
5
1998
Stone Cold Steve Austin
24
1999
Mr. McMahon
2
2000
The Rock
24
2001
Stone Cold Steve Austin
27
2002
Triple H
22
2003
Brock Lesnar
29
2004
Chris Benoit
1
2005
Batista
28
2006
Rey Mysterio
2
2007
The Undertaker
30
2008
John Cena
30
2009
Randy Orton
8
2010
Edge
29
2011
Alberto Del Rio
38
2012
Sheamus
22
2013
John Cena
19
2014
Batista
28
2015
Roman Reigns
19
2016
Triple H
30
2017
Randy Orton
23
2018
Shinsuke Nakamura
14
2019
Seth Rollins
10
2020
Drew McIntyre
16
2021
Edge
1
2022
Brock Lesnar
30
2023
TBD
TBD