When the Charlotte Bobcats were established as the NBA's 30th team in 2004, they were allowed to 'draft' current players from other teams at the time. Teams were able to select players from an 'unprotected' list. However, this draft largely failed, as only Gerald Wallace made the All-Star team during his time with the team.
I spent hours trying to decide on rules resulting in a fair expansion draft. Here are the following criteria I used for creating this expansion team:
Only one player from each team can be drafted.

Players can only be drafted so long as their absence does not leave their team with less than two players at any given position (Every team must be left with at least two point guards, shooting guards, etc.)

The top three highest paid players are automatically protected for every team.

Any player not in the top-three highest contract protection clause that is still making $10 million or more is also automatically protected.

Players must have played for three or more seasons in order to be drafted (this year must be their third season).

Players must not have made the All-Star team last season (2016-17).

Players must not have more than 13 years of experience in the NBA (this year being their 13th year or higher).

Players must have more than one year left on their current contract (won't be a free agent at the end of this season).  
Out of all the players who meet these criteria, I have gathered 15 players who would be on the team for next year. Also listed is their statistics in points per game (ppg), rebounds per game (rpg), assists per game (apg), three point shooting percentage (3P%), and total field goal percentage (FG%).
Point Guards
Ishmael Smith: Detroit Pistons
8.9 ppg, 2.3 rpg, 3.9 apg, 20.0 3P%, 46.9 FG%
J.J. Barea: Dallas Mavericks
12.0 ppg, 3.0 rpg, 5.8 apg, 38.2 3P%, 44.1 FG%
Jerryd Bayless: Philadelphia 76ers
9.2 ppg, 2.3 rpg, 1.6 apg, 36.6 3P%, 40.6 FG%
Shooting Guards
Lance Stephenson: Indiana Pacers
8.6 ppg, 5.5 rpg, 2.8 apg, 31.8 3P%, 44.6 FG%
Jeremy Lamb: Charlotte Hornets
14.5 ppg, 4.7 rpg, 2.5 apg, 35.5 3P%, 44.6 FG%
E'twaun Moore: New Orleans Pelicans
13.2 ppg, 2.7 rpg, 2.0 apg, 47.4 3P%, 53.9 FG%
Small Forwards
Al-Farouq Aminu: Portland Trail Blazers
9.3 ppg, 7.0 rpg, 1.1 apg, 44.1 3P%, 41.8 FG%
Rudy Gay: San Antonio Spurs
11.6 ppg, 5.1 rpg, 1.5 apg, 33.8 3P%, 48.0 FG%
Jae Crowder: Cleveland Cavaliers
8.7 ppg, 3.1 rpg, 1.0 apg, 31.8 3P%, 40.4 FG%
P.J. Tucker: Houston Rockets
6.1 ppg, 6.2 rpg, 0.9 apg, 36.4 3P%, 39.8 FG%
Power Forwards
Markieff Morris: Washington Wizards
10.6 ppg, 4.4 rpg, 1.2 apg, 40.0 3P%, 47.5 FG%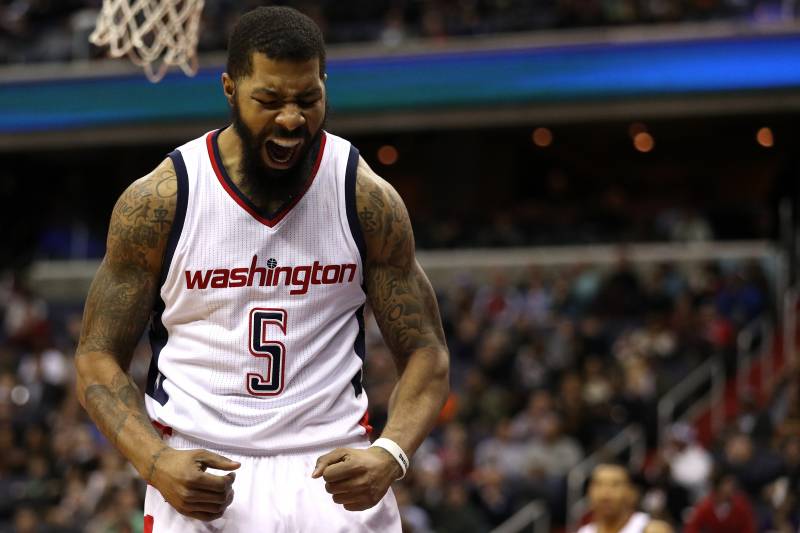 Marcus Morris: Boston Celtics
11.5 ppg, 5.4 rpg, 1.5 apg, 31.7 3P%, 40.1 FG%
JaMychal Green: Memphis Grizzlies
9.7 ppg, 6.6 rpg, 1.2 apg, 35.4 3P%, 47.5 FG%
Centers
Dewayne Dedmon: Atlanta Hawks
11.1 ppg, 7.8 rpg, 1.4 apg, 48.3 3P%, 60.1 FG%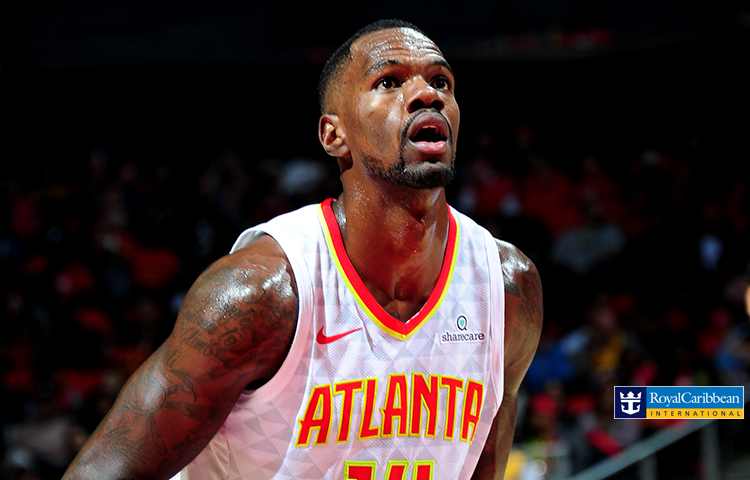 Kyle O'Quinn: New York Knicks
6.4 ppg, 5.9 rpg, 2.0 apg, 0.00 3P%, 57.8 FG%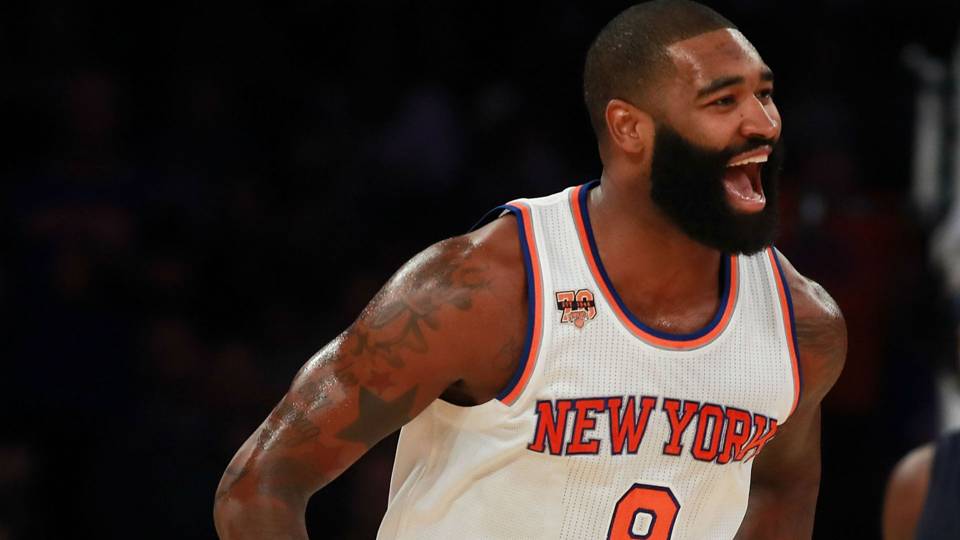 Team Predictions
My 'forecast' for this team would be a record of 31- 51. This would most likely convey a top-10 draft pick, but I don't think it is any worse than the Bulls, Grizzlies, Kings, Mavericks, Magic, Hornets, or Nets. While this team may start games with Dedmon at the center position, it is built to have a plethora of 'small- ball' lineups. Personally, I see a lineup of Smith, Stephenson, Gay, Aminu and Markieff Morris as the most effective group that could be on the court for this team.
Let me know in the comments what you think the best lineup for this team is!