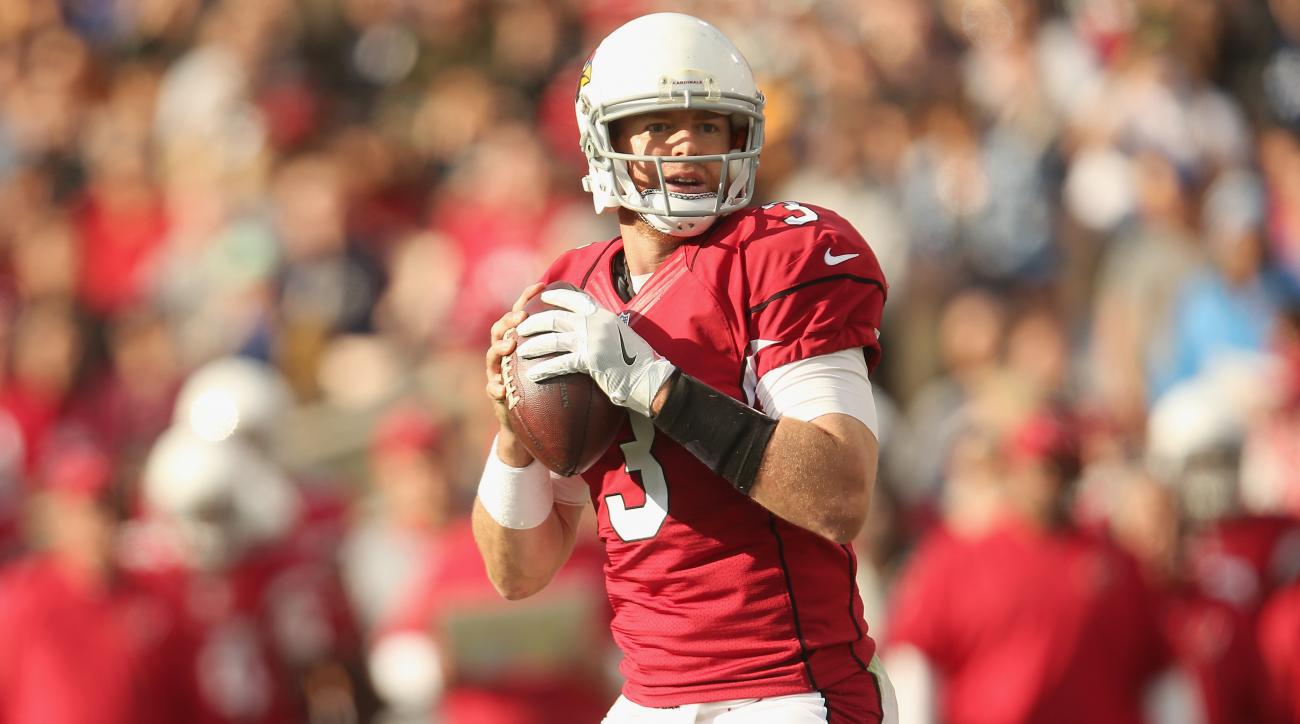 We have an interesting slate ahead of us this week. To start, we have four teams on bye: Falcons, Saints, Redskins, and Broncos. With these four teams out, and the Patriots and Buccaneers having already played, there are a lot of fantasy studs that we will not be able to use. This is especially present at the quarterback position, since we are missing Ryan, Brees, Cousins and Brady. These are four great players, despite the current MVP's struggles to start the year. With them out, that also means there's some really valuable pass-catchers that we will miss. These include Julio Jones, Mike Evans, Michael Thomas, Demaryius Thomas, and many others.
That's a lot of go-to options that we won't have, and the list is even longer when we consider injuries. That is why we see obvious price markups on the studs this week. For example, Aaron Rodgers is $1,000 higher than the second-highest priced quarterback, Russell Wilson, on DraftKings, and $1,500 more than him on FanDuel. We see this at the running back position too, with Le'Veon Bell coming in at a whopping $9,500 on both sites. It would be nice to get these guys in our lineups, but we need a little, or a lot, of salary relief at other positions. That is exactly what this article is about!
These are players who could be valuable and help you with roster construction. They are NOT players you're necessarily targeting, but rather the players that allow you to target the best plays on the board. They are also the ones that may provide low ownership, thus making them good tournament plays. Let's reach into the bargain bin and see what we have for this week!
Quarterbacks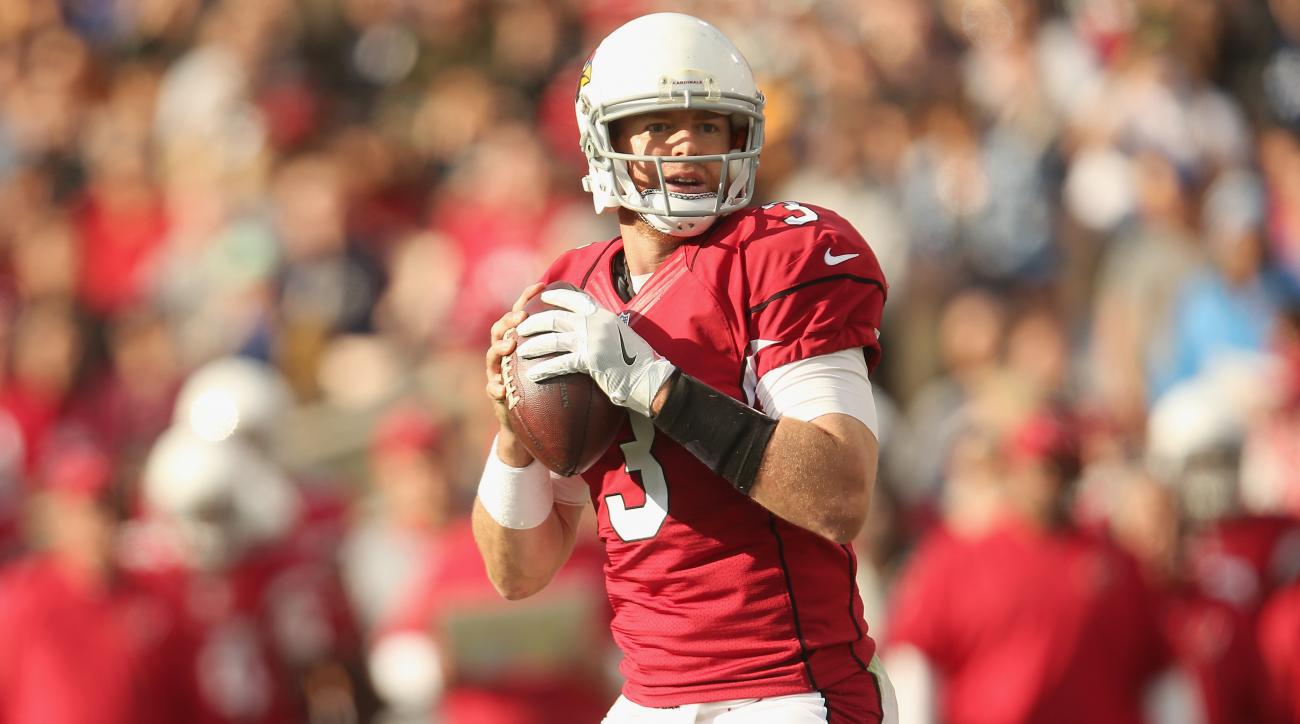 Eli Manning, vs. LAC
DraftKings: $6,100 | FanDuel: $7,000
Say what you want about this Giants team, but Eli has not been the issue the past two games. Honestly, they should probably be 2-2. The obvious weakness for the Giants has been this offensive line. Ingram and Bosa are already drooling just thinking about Sunday, but maybe, just maybe, the Giants can figure out a way to slow them down. They have to abandon the run almost completely, with the exception of a few draw plays to slow the rushers down. They SHOULD use plenty of Shane Vereen in this matchup for Eli to drop the ball off to. Expect a lot of screens, slants, and quick dink-and-dunks for this offense on Sunday. This is their key to win the game, and I think Eli can lead them to their first win of the season.
Carson Palmer, at PHI
DraftKings: $5,900 | FanDuel: $7,200
The Cardinals cannot run the football without David Johnson, so they've been passing it like crazy. Palmer has attempted less than 48 passes in a game only once this season…seriously. While the arm durability will be a discussion for the second half of the season, Arizona is going to stick with this game plan against the Philadelphia. The Eagles have given up the fourth-most passing yards in the league, so we can safely assume Palmer will get around 300 yards passing, and hopefully he can find the end zone a couple times.
Jay Cutler, vs. TEN
DraftKings: $5,200 | FanDuel: $6,700
The most news Cutler has made this season was for his lack of effort running the wildcat last week, which apparently was by design. However, this week could bring more positive headlines for the Dolphins and Cutler. So far this season, the Dolphins have been running an offense that doesn't play to Cutler's strengths at all. In this matchup against the Titans, I expect Gase to let Cutler throw downfield a bit more. It's no secret that this secondary has struggled, just look at Deshaun Watson's performance last week or Russell Wilson's the week before.
Running Backs
Andre Ellington, at PHI
DraftKings: $4,600 | FanDuel: $5,400
Like I previously said with Palmer, the Cardinals cannot run the ball at all. Couple that with a good matchup with the Eagles, and we can safely assume Palmer attempts around 50 passes again. Ellington has received 22 targets in the past two games, and it honestly would not surprise me if he keeps up this pace. He should get about five carries and around double-digit targets in the passing game, so the workload and opportunity is there for him to put up another solid performance.
LeGarrette Blount, vs. ARI
DraftKings: $4,200 | FanDuel: $5,900
With Smallwood expected to miss, Blount should see an increased snap count and workload. Also, the Eagles would prefer if this game doesn't turn into a shootout. While the Cardinals offense has been inconsistent, they should be able to find success against Philly's defense. Because of this, it makes sense for the Eagles to get Blount going and control the clock as much as possible. He had a season-high 17 touches last week for 156 total yards, and I expect him to eclipse the 20-touch mark, if they are able to execute their game plan.
Alex Collins, at OAK
DraftKings: $4,000 | FanDuel: $5,700
Fumbles have been the issue for Collins thus far, but despite his ball security issues, he is expected to have a larger workload in this game. While he will likely have a short leash if he continues to give up the ball, the Ravens do not have much to be excited about in their backfield. So when they have a player who has averaged 8.2 YPC on 25 carries, they have to give him an extended look. Collins may be the key to get this offense rolling, and he will certainly be given the opportunity this week against the Raiders.
Wide Receivers
Brandon Marshall, vs. LAC
DraftKings: $4,600 | FanDuel: $5,800
The season started out terribly for the veteran, but he has come around the past two weeks. He has caught 14-of-21 targets for 112 yards. Marshall's targets give me some optimism about him this week, and it also helps that he will have a five-inch height advantage on both Williams and Hayward, with most of the coverage likely coming from Williams.
Jaron Brown, at PHI
DraftKings: $4,500 | FanDuel: $4,500
Let me start this by pointing out that Brown is priced under guys like Jeff Janis, Mike Williams, Chris Moore, Tajae Sharpe, and Jaelen Strong over on FanDuel. This is criminally low. I don't understand it at all, but I guess I'll just use it to my benefit. He's gotten double-digit targets in two-of-three weeks, and I've already established that Arizona will pass the ball until Palmer's arm falls off. Yes, John Brown returned last week, but he's not fully healthy yet. His presence also didn't affect Jaron's production, since he caught 8-of-12 targets for 105 yards. He is exactly what this article is about. Plug him in your lineup and spend up for Aaron Rodgers, Le'Veon Bell, or some other stud this week.
Marvin Jones Jr., vs. CAR
DraftKings: $4,100 | FanDuel: $5,500
The rookie Kenny Golladay will miss his second-straight game, and I expect Jones to benefit. This did not happen last week, since he saw coverage from Xavier Rhodes, but the matchup with Carolina DBs should prove to be easier. I expect Jones to set a season-high for yards and receptions this week, which isn't too difficult given his first four performances, but still.
Kenny Stills, vs. TEN
DraftKings: $3,700 | FanDuel: $4,900
This is strictly a gut GPP play. Last week, my gut said to play Mike Wallace, so it's worth trusting again. Stills hasn't caught that long touchdown yet this year, but the opportunity will certainly be there against a terrible Titans secondary. Like I said previously, I think Gase lets Cutler throw downfield a bit more this week.
Tight Ends
Evan Engram, vs. LAC
DraftKings: $4,000 | FanDuel: $5,400
Engram unfortunately isn't a bargain on FanDuel, but he's still underpriced on DraftKings. Engram has 4+ catches for 40+ yards in every game this season. He seems to be as consistent of an option as any at the tight end position this season.
Austin Seferian-Jenkins, at CLE
DraftKings: $3,500 | FanDuel: $7,900
Again, not so much of a bargain on FanDuel, but he's still a good play. Him an Engram are priced right below that top tier of guys, but they have the opportunity to finish above them. The Browns have really struggled to cover tight ends for a couple years now, and McCown is comfortable getting ASJ the ball. He'll look to have another good performance against a defense that gave up six catches for 68 yards and two touchdowns to Tyler Kroft.
Antonio Gates, at NYG
DraftKings: $3,300 | FanDuel: $4,600
The only team worse at covering tight ends than the Browns is the Giants. We could argue the choice between Henry or Gates in this matchup, but I chose Gates for three reasons. One, he has seen consistent targets. Two, he will be more of a touchdown threat in the red zone because of his connection with Rivers. Three, he is the cheaper option of the two.