Today in sports history, one of the worst trades in baseball history was agreed upon. On December 26th, 1919, the Boston Red Sox sold Babe Ruth to the rival New York Yankees for just $25,000. The trade would see Ruth's career flourish and provide the Yankees franchise with multiple championships. On the Boston side, the "Curse of the Bambino" had begun and would last until 2004 when they finally won their next World Series.
Babe Ruth Allegedly Sold to Fund Play
At the time of the transaction, the Boston Red Sox were owned by Harry Frazee. Legend has it that the money he received from selling Babe Ruth was used to fund a new play. When adjusted for inflation, in today's money, Ruth was sold for just over $400,000.
Before the sale of Ruth, the Red Sox were one of the most successful franchises in the newly-created MLB. Of the first 13 World Series, the Red Sox had won five of them. On the other side of the coin, the Yankees were nothing special. New York was a middle-of-the-pack franchise with not much success over the past few years. After the trade, the Yankees became one of the most successful franchises in sports and remain such to this very day.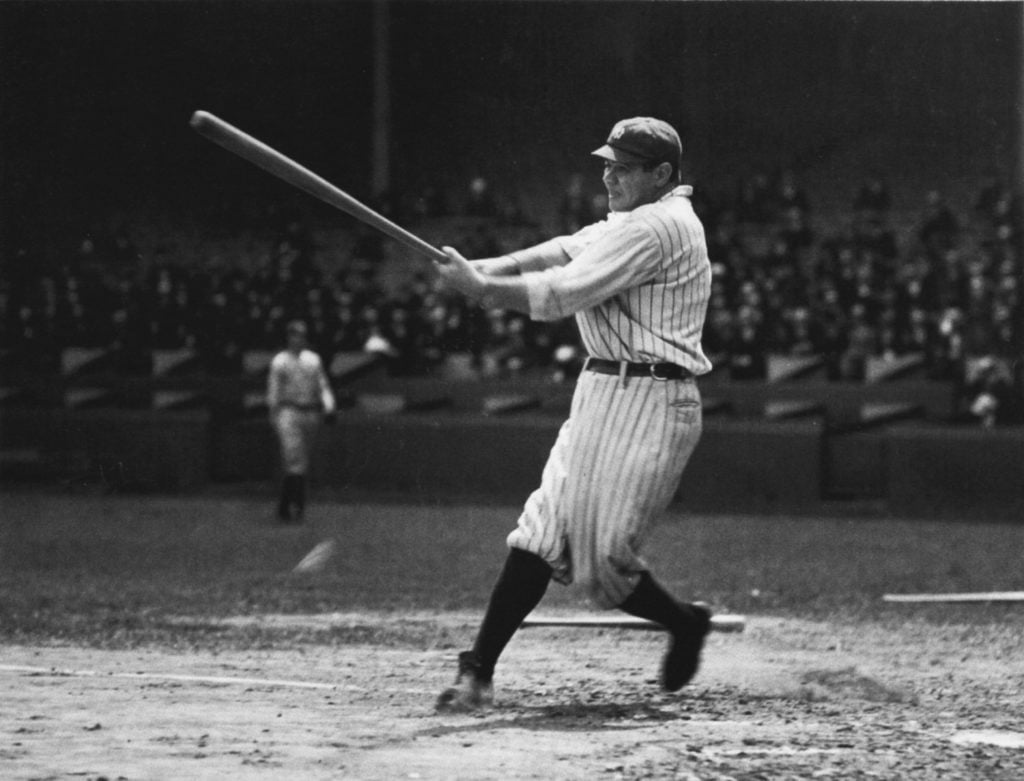 Yankees Flip the Script on Red Sox
Ruth spent his first six seasons with the Red Sox and won three World Series titles in those early years. He was a solid player for Boston and was still young at the time of the trade, at just 24 years old. After his move to New York, he truly blossomed. Ruth hit 24 home runs in his last season with the Red Sox. Babe Ruth proceeded to hit 40 or more home runs in 11 of his next 13 seasons with the Yankees.
Ruth spent a total of 15 seasons with the Yankees. In total, Ruth won four more World Series titles during his tenure in New York, taking his amount of World Series titles to seven. He was also named the American League MVP in 1923 and left many career records behind. Babe Ruth didn't finish his career in New York, as he was picked up by the Boston Braves as player-manager when they were the only team who were willing to meet his high asking price.
At the time of his retirement, Ruth was easily the most accomplished baseball player of all time. He set 15 records during his playing career. While 11 of them have since been broken, Ruth still holds the records for career slugging percentage, career on-base plus slugging percentage, longest recorded home run and most times hitting two or more home runs in a game in a career. With his resume, it's no wonder the lore of Babe Ruth and his nicknames are still remembered to this day.