Jordan Addison fantasy football owners have had ups and downs over the past few weeks. In Week 5, Justin Jefferson had to be placed on IR. Then, last Sunday, Kirk Cousins suffered a season-ending achilles injury. Now, most fantasy owners are concerned if Jordan Addison can be a safe play with a backup quarterback.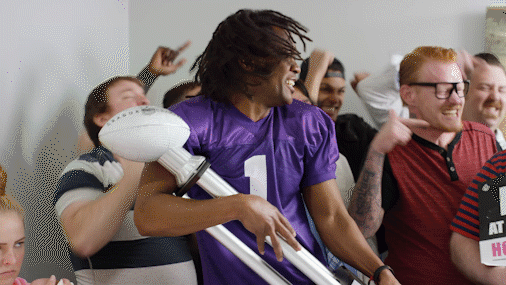 Check out TrophySmack today to get the best fantasy football trophies, belts, rings and draft boards in the industry!
Jordan Addison Fantasy Football Outlook Week 9
It's definitely not the best to play with a backup quarterback, but the Minnesota Vikings face the Falcons this week. Look at what happened last Sunday, when backup quarterback Will Levis threw for four touchdowns against Atlanta. No, Jaren Hall might not be Will Levis. Still, the Falcons are struggling against wide receivers lately, allowing a wide receiver to amass over 80 receiving yards in three consecutive games, and back-to-back games of allowing an 82-yard wide receiver to find the end zone.
If you don't know, Jordan Addison has been an absolute touchdown machine, having scored in four consecutive games and leading all wide receivers in touchdowns during that same span. It just so happens that he is up against a team that has allowed 10 touchdowns to wide receivers this season, ranking third in the league for most touchdowns to the wide receiver position. Even if Jordan Addison does not rack up the yards, as KJ Osborn has more receiving yards in a game in two of the last three games, Addison has still managed to outscore Osborn in fantasy points, due to his ability to score touchdowns.
While it's normal to be concerned about having a backup quarterback, the combination of Addison's ability to find the end zone, and the Falcons struggling to keep wide receivers out of the end zone bodes well for Addison and gives optimism to start him in your lineups if you can.
If you want to see the Jordan Addison fantasy football ranking for this week, check out our Week 9 fantasy football rankings. These rankings will be updated throughout the week.