The Philadelphia Eagles are a team that have been bitten by the injury bug so often in recent years. On Monday, they got two more unfortunate pieces of injury news. The first directly involves their team, with first-round draft pick DeVonta Smith reportedly having a sprained MCL in his knee that will keep him out of practice for two to three weeks. The second one is an indirect blow, with Indianapolis Colts quarterback Carson Wentz getting foot surgery, which could have him out anywhere between 5-12 weeks. 
Terrible Eagles Injury History
The Eagles have been brutally affected by injuries for a few years now. FootballOutsiders' adjusted games lost metric ranked the Eagles 31st in 2020 (meaning they had the second-most games lost to injury) not including games missed due to the COVID. Even with COVID added in, they were 30th. The offensive line alone lost two starters before the season even began, and lost more throughout the season. Many of the team's best players were injured for at least part of the year. Dallas Goedert, Zach Ertz, Lane Johnson, Fletcher Cox, Rodney McLeod, DeSean Jackson, Alshon Jeffery and the list goes on and on. It affected pretty much every position group.
It's Not Just One Year
It's not just an isolated year either. In 2019, they were 21st in adjusted games lost, and in 2018 they were the most injured team in the league. Let's also not forget that in 2017 the Eagles lost their MVP candidate quarterback for the playoffs. It's been a ridiculously bad run for the Eagles. They've gone through multiple training staffs and tried adding different guys from successful teams and nothing has really helped. It's not a Doug Pederson thing either, as in 2017 the Eagles were 13th in games lost and in 2016 they were fourth, both under Pederson's tenure. 
Another often cited reason for the Eagles injury woes was the average age of their team. Looking at it in actuality tells a slightly different story. Over the past five years, the Eagles have been ranked 19th, 31st, 11th, 23rd and 28th in average age. Their two most injured seasons were also the seasons they were the youngest. Not only that, but the range of average ages were 25.7 at the low end and 26.6 at the high, so not even a full year difference. 
What Does the DeVonta Smith Injury Mean?
It shouldn't mean much. Any knee sprain is scary, but it's not even close to a full tear, and the MCL is not nearly as bad as the ACL, for instance. The initial report had Smith at week-to-week, and the latest was two to three weeks. Considering there is still about five weeks until the start of the season, it shouldn't mean any missed time for DeVonta Smith. At the same time, this wouldn't be the first time the Eagles staff was horribly wrong on an injury timetable. Not only that, but Smith is going to lose out on crucial practice time, and we probably won't see him in the preseason games either. 
Should We Be Concerned?
A secondary concern is the fact that Smith is already getting these nagging injuries. Once Smith starts getting hit by NFL level athletes, who knows if he can hold up. One injury probably doesn't mean anything, but who knows if this is the start of a more serious problem.
At the end of the day, it's a small DeVonta Smith injury that should only result in him losing some preseason practice and games. Barring setbacks, Smith will be available for the start of the season, and as far as no preseason goes, no rookies had them last year and we had performances like Justin Jefferson. 
What Does the Carson Wentz Injury Mean?
Normally, the Eagles shouldn't need to care at all about another team's quarterback, no matter what close ties he may have had. Wentz is the big difference, because the trade they made to get rid of Wentz is contingent on his availability and play. The original trade was Wentz for the Colts' second-round pick in 2022. The kicker was that the pick could become a first-round pick, if Wentz played 75% of the QB snaps for the Colts, or he played in 70% and they made the playoffs. 
What Are the Chances?
With the Carson Wentz injury, this becomes much harder. At the most optimistic timetable, Wentz comes back right in time for Week 1. Considering the range is so large however, I highly doubt he's back right away. At the injury's slowest, he'll be back around Week 7 or 8, and there is no hope for the Eagles to get a first-rounder. To make things more simple, and because QBs pretty much have a monopoly on the snaps if they are healthy, 75% of 17 games is 12.75 games, so Wentz needs to be in 13 games for the pick to convey (or 12 if they make the playoffs). Realistically, that 12 should be more important, because if the Colts get eliminated early on, they probably won't be playing Wentz. So, that means nine weeks is about the most Wentz can miss from this point on.
Essentially, the only way for this pick to convey is if Wentz recovers incredibly fast from this surgery and basically misses no real time at all, and the Colts can survive their brutal early schedule. It's not looking good for the Colts' pick to become a first-rounder, but at least it's not the Eagles that are stuck holding the bag this time.
A Sign of Problems to Come?
There's one final caveat to the Carson Wentz injury. According to the initial tweet, this is a broken foot Wentz may have had since high school. This means for the five years Wentz was here, the Eagles never noticed a thing. Of course, North Dakota State also missed it for five years, but you'd expect an NFL team to be better-equipped and more cautious. A good counter argument that has been brought up is if Wentz never reported the problem and never felt any pain, there probably wasn't any sort of good reason to give him a full body x-ray, especially on his foot.
While true, it's still somewhat surprising that this never came up with the Eagles medical staff. You'd think before the draft at least you would do the whole song and dance just in case, but apparently not. Pure bad luck, or another case of the Eagles' training staff's negligence? Who knows, but it's concerning that this is even a question. 
Onward to 2021
It's a shame that injuries still seem to be plaguing the Eagles after three of the worst injury-riddled seasons in memory. It's too early to panic, as it's just one team injury that is fairly minor. Both situations still could easily become Eagle favored too. With this team, however, you really just never know.
---
Follow us on all of our social channels! Check out our Twitter, Facebook and YouTube for more great FlurrySports content.
---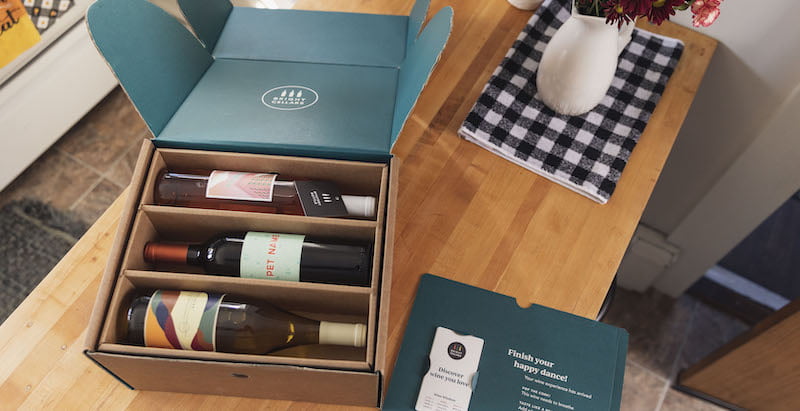 Get 50% off your first curated six-bottle case of wine at brightcellars.com/flurry!