Let me start this off by saying that I am a supporter of preseason games. It seems like this opinion becomes less and less popular each football season due to NFL preseason injuries, but from a coach's point of view, it is absolutely essential.
For one, teams have to trim their roster down to 53 players. Joint practices are not enough to determine who can play and who cannot. Have you ever heard of a practice MVP? They're great in practice when there's no pressure, but when the lights turn on and the crowd comes in, they fold. We need preseason games to determine who these guys are. Secondly, teams need to develop a chemistry against a real defense. The Giants didn't score a single offensive touchdown during their first two preseason games. If they had to wait until the regular season to work the kinks out, they'd be in serious trouble. Lastly, guys need real football activity. They need to make cuts at game speed, and they even need to be hit. Trends in the football world have transitioned to forcing teams to have less days with contact before and during the season. Due to this change, the amount of in-game injuries go up, since players' bodies are not used to actually playing football. So why would eliminating the NFL Preseason help again?
But I digress, let's talk about some of the noteworthy NFL preseason injuries through three weeks.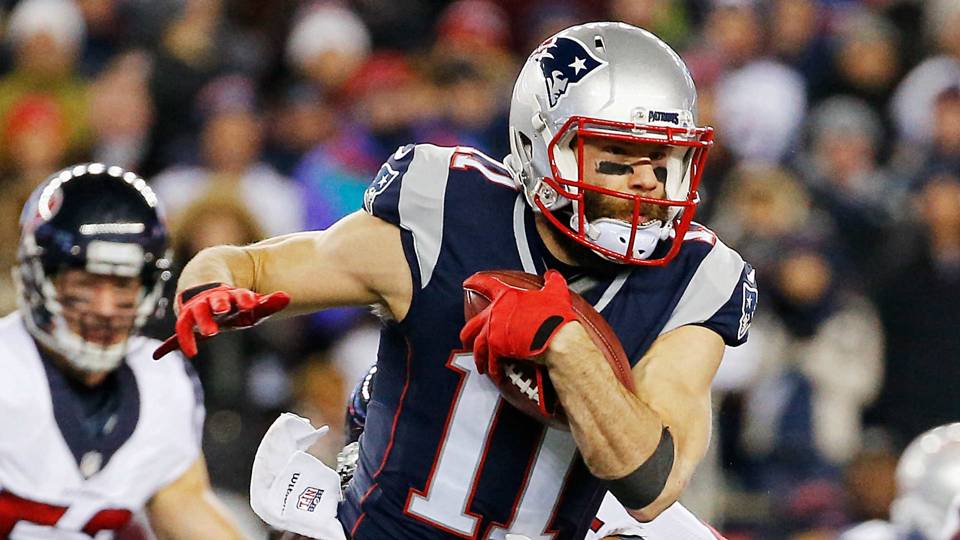 Injury: Torn ACL
Non-contact knee injuries are never a good thing. This time, it resulted in Edelman tearing his ACL, ending his season early. All of the Patriots' pass catchers will try to replace his 158 targets from a season ago. The biggest beneficiaries seem to be Chris Hogan, Brandin Cooks, Malcolm Mitchell, and James White.
Injury: Torn ACL
The Bears didn't have a ton of talent at the receiver position, so losing their top guy really hurts. The trainers immediately carted him off with an air cast on his leg, so the news that his season is over was not a surprise. The spotlight is now on former seventh-overall draft pick, Kevin White. His first two seasons were plagued by injuries, and now that he's healthy, this seems like his chance to prove himself.
Injury: Sprained Ankle
After a low hit in the second preseason game, Odell jogged back to the tunnel and went down on his knees in pain. He officially was diagnosed with a sprained ankle. OBJ and the Giants really dodged a bullet, because if his foot was planted when he was hit, we would be talking about his season being over. The timetable right now is a little fuzzy, but many are hoping for him to be back for Week 1 against the Cowboys. Pain tolerance will be the biggest thing, so he may need some pain relievers to get through games for awhile. Here are a few of them that he could choose between.
Injury: Shoulder Injury
Marshall left the same game as Odell Beckham with a shoulder injury, but the X-rays came back negative. It unclear how he sustained the injury, but he was able to return to practice August 28th.
Injury: Torn PCL
The injury did not look too bad and there was optimism in Kansas City, but that eventually ended as the Chiefs shut Ware down for the season. Luckily, talented rookie Kareem Hunt looks ready to go. He'll have to be, because he will be thrown into the fire against the likes of Von Miller and Khalil Mack.
Injury: Concussion
A concussion to a running quarterback right before the season starts is not great news. We have no idea if he will be back this week or in a month, so for the sake of Bills fans, hopefully he gets back to practice soon.
Injury: Torn ACL
Fant suffered a torn ACL after his own teammate rolled into him. No team can afford to lose their starting left tackle, but considering the quality of the rest of the line, this leaves the Seahawks hurting. Hopefully Russell Wilson is more mobile than before, because he'll need to be.
Injury: Tibeal Plateau Fracture in Knee
Luckily, Hitchens avoided a season-ending knee injury. The Cowboys will miss their starting middle linebacker for about eight weeks. Sean Lee or Jaylen Smith will likely serve as his replacement for the first part of the season.
Injury: Torn ACL/MCL
After setting a career-high in sacks a season ago, Murphy's year is over before it even started. The Redskins were preparing for the first three weeks without him because of his suspension, but now they will have to extend these plans.
Injury: Torn Achilles
The Lions had high expectations for the 26-year-old after getting eight sacks last season. Last year's breakout will have to wait another season to get back to work opposite Ezekiel Ansah.