The 2023 NHL All-Star Weekend schedule is set to take place from FLA Live Arena in Sunrise, Florida beginning this Friday, February 3rd. We have a full weekend of festivities, which is sure to engage both casual and die-hard hockey fans.
Below is the full 2023 NHL All-Star Weekend schedule for fans both in person and at home.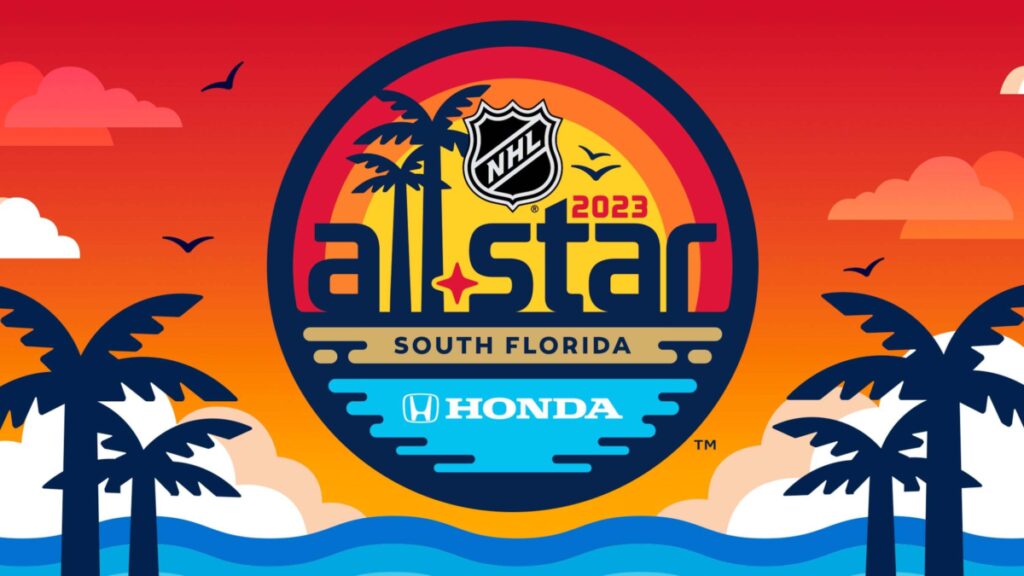 NHL All-Star Weekend Schedule 2023
As is tradition with the NHL All-Star Weekend, the festivities will kick off with the always thrilling skills competition. This year's skills competition will feature all of your favorite traditional events, such as fastest skater, goalie save streak, hardest shot, accuracy shooting and the breakaway challenge, as well as some new events, such as the "NHL Splash Shot" and "NHL Pitch 'n Puck."
Saturday brings the 2023 NHL All-Star Game itself, which features four teams in the three-on-three format we have come to know in recent years. Teams will be made up of nine skaters and two goalies, all representing their own division.
---
Sign up for BetUS Sportsbook today to claim bonuses up to $3,125 on your first deposit! Make some money during NHL All-Star Weekend!
---
NHL All-Star Weekend Skills Competition
When: Friday, February 3, 2023
TV Coverage: 7 PM EST on ESPN
NHL All-Star Game 2023
When: Saturday, February 4, 2023
TV Coverage: 3 PM EST on ABC, ESPN+
When is the NHL All-Star Game 2023?
The NHL All-Star Game begins on Saturday, February 4th at 3 PM EST. Like recent years, the format features a three-on-three tournament format made up of four teams, one from each division. It is a 20-minute game, with ties decided by shootouts. The winning team will split a prize of one million dollars.
Get Championship Belts and Trophies For 10% Off!
Many of the world's best hockey players will be competing for some hardware and money this weekend, but you can get some great hardware for yourself as well. TrophySmack has a great sale if you want to get a championship trophy, belt or a ring of your own!
Explore their collection today with the TrophySmack promo code FLURRY10 to get 10% off your order! TrophySmack has the most customizable championship hardware on the market, so get the best today.