If you are unaware of what NFL survivor picks are, the basic concept is you make NFL picks throughout the season, but you can only pick a team once. Once you lose, you're knocked out, so choose your Week 9 NFL Survivor Pool picks wisely.
If you are new to reading my survivor articles, what I do is outline my "lock of the week," my "value of the week" and my "high risk, high reward pick." The lock of the week details what team I think has the best chance of winning their matchup. This would most likely be a good team that plays a bad team. The lock is also the official pick for NFL Survivor Pools, meaning we will not reuse a "lock." My value pick of the week details a mid-tier team that has a good matchup. And finally my high risk, high reward pick details a bad team that has a good matchup.
Last week, with the Los Angeles Rams and the Kansas City Chiefs winning their games, I went 2-1 on my NFL picks. The only loss that I had was my "high risk, high reward" pick, taking the Jaguars over the Seahawks. That now puts me at 5-3 on my locks of the week. With that being said, we now have a little bit more of an idea of how teams will look in the future of this season.
Teams Used for "Lock of the Week"
San Francisco 49ers
Green Bay Packers
Arizona Cardinals
New Orleans Saints
Las Vegas Raiders
Tampa Bay Buccaneers
Carolina Panthers
Los Angeles Rams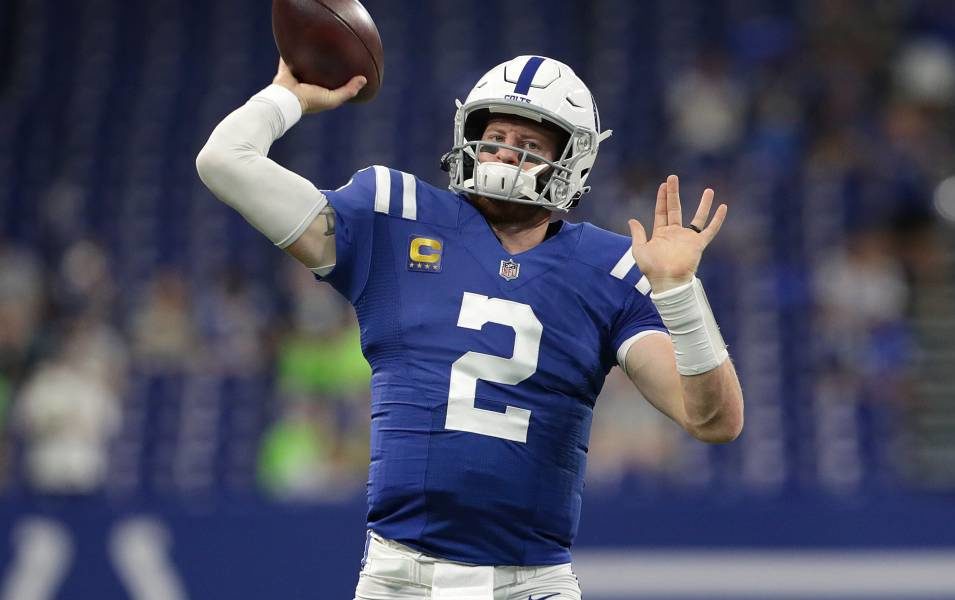 Week 9 NFL Survivor Pool Picks
Lock of the Week | Week 9 Survivor Pool Picks
New York Jets vs. Indianapolis Colts
Does anyone actually think that Mike White is going to come even close to what he did last week? The Indianapolis Colts sport a better defense than the Bengals. Nine of White's completions went to Michael Carter out of the backfield. I would assume that the Colts' plan of attack would be to make White throw the ball deep. With Darius Leonard in the middle for the Colts, it seems likely that Carter catches less than nine balls this week. If the Colts can take away the Jets' ability to dink and dunk, the Jets don't have a deep threat receiver, with Corey Davis listed as doubtful.
On offense, the Colts have not been anything special, but what has worked for them is running Jonathan Taylor. He has seemed to turn into a workhorse running back, which is invaluable to Carson Wentz. If Wentz and the Colts can develop play action, Michael Pittman and company may see another big day.
Look for the Colts to rely on their linebackers and run game to beat the Jets on Thursday Night Football.
NFL Survivor Pool Pick: Indianapolis Colts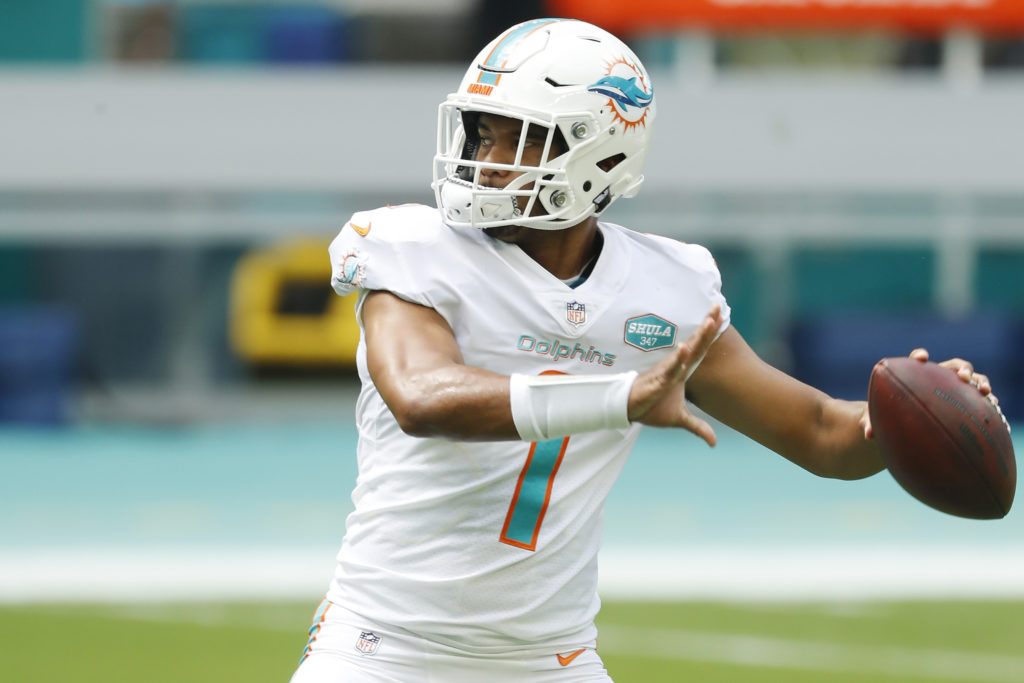 Value Pick of the Week | Week 9 Survivor Pool Picks
Miami Dolphins vs. Houston Texans
The toilet bowl has arrived. Two one-win teams take each other on in Houston. Neither of these teams is very good at football, but the fact that they play each other helps the Dolphins. The Texans are a dumpster fire and did not trade Deshaun Watson at the deadline. No matter who the Texans roll out at quarterback, this Miami defense is good enough to contain them. If Tyrod Taylor plays, you know there won't be turnovers, but there probably won't be many points. If Davis Mills starts, there is more of an opportunity for both points and turnovers.
Miami should run the ball early and often this week, subbing Myles Gaskin and Salvon Ahmed periodically. Once the Dolphins get the run game going, this game could be over quickly. If Tua Tagovailoa can be comfortable and rely on the run to set up the pass, I think the Dolphins have a great shot to win this game. I fully expect to see an onslaught of Miami running backs and a low-scoring Dolphins win.
NFL Value Pick: Miami Dolphins
High-Risk, High–Reward | Week 9 Survivor Pool Picks
Chicago Bears vs. Pittsburgh Steelers
The Pittsburgh Steelers came away with their biggest win of the season last week, taking down the Cleveland Browns. That game seemed to play right into the Pittsburgh style of football — a run-heavy, low-scoring game. Pittsburgh wants to run the ball and control the clock. The only problem is, their offensive line is not that good. Luckily, they have Najee Harris, who can seemingly do anything with the football anywhere. I do not see the Steelers shying away from that game plan this week.
On defense against the Bears, the Steelers should dominate. The Bears are one of the worst teams in the NFL and do not have a lot of weapons on offense. TJ Watt and Cam Hayward should wreak havoc rushing Justin Fields. When Fields inevitably escapes that pocket to make throws on the run, he will be chased down by Devin Bush. With Minkah Fitzpatrick and Joe Haden patrolling the secondary, I don't see any scenario where Fields has a ton of success passing.
The Bears are going to have to rely on Justin Fields, putting the team on his back and doing everything on Monday Night Football. This is a tall task and the reason that I am taking the Steelers here.
High-Risk, High–Reward Pick: Pittsburgh Steelers
---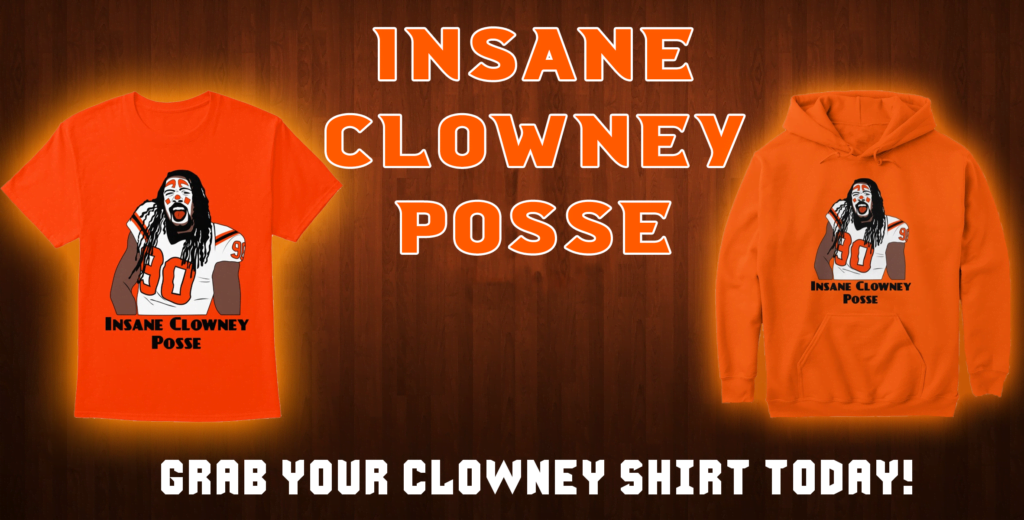 The only thing scarier than the Browns' pass rush are clowns. Get the design that shows off both today!
Available shirts in men, women and kids, along with posters and tumblers! Click here or the image above to see!
---