If you are unaware of what NFL survivor picks are, the basic concept is you make NFL picks throughout the season, but you can only pick a team once. Once you lose, you're knocked out, so choose your Week 4 NFL Survivor Pool picks wisely.
If you are new to reading my survivor articles, what I do is outline my "lock of the week," my "value of the week" and my "high-risk, high-reward pick." The lock of the week details what team I think has the best chance of winning their matchup. This would most likely be a good team that plays a bad team. The lock is also the official pick for NFL Survivor Pools, meaning we will not reuse a "lock." My value pick of the week details a mid-tier team that has a good matchup. And finally, my high-risk, high-reward pick details a bad team that has a good matchup.
After a terrible start to the season, I am back on track, as the Los Angeles Chargers took care of the Houston Texans last week. The Jets and Seahawks won last week, which means two more losses for me. But the most important thing is that I got you another week using the Los Angeles Chargers.
Teams Used:
San Francisco 49ers
Cleveland Browns
Cincinnati Bengals
Los Angeles Chargers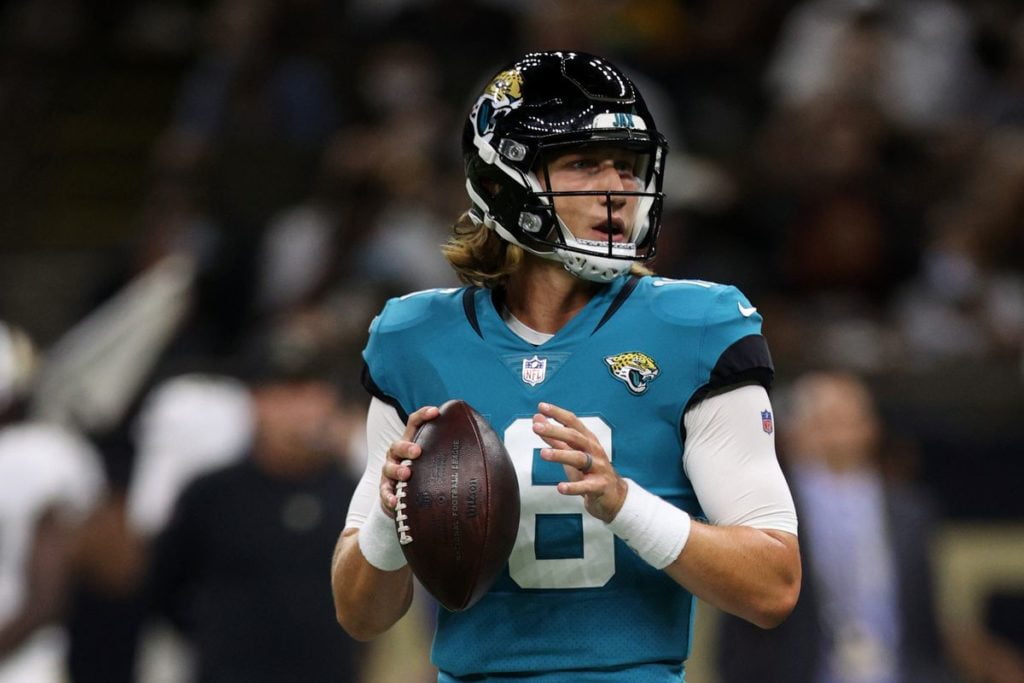 Week 5 NFL Survivor Picks
Lock of the Week | Best Pick For NFL Survivor Pool Week 5
Jacksonville Jaguars vs. Houston Texans
This is odd. It has been a long time since the Jaguars have been a usable team for NFL survivor pool picks. I know that due to this, some may be hesitant to take the Jaguars here. Believe it or not, the Jaguars are a good football team and Doug Pederson needs a lot of credit for that.
What makes me love Jacksonville here though is their matchup against Houston, who may or may not be playing soccer instead of football. Davis Mills has been known to throw the ball around a little bit, which should work in the Jaguars' favor. The defense has an interception in every game this year. Not only that, the Jaguars have recorded nine sacks. While this team may not be a Super Bowl contender, they are surely not the worst team in the league anymore.
That distinction may go to the Houston Texans. Outside of Dameon Pierce, there is nothing to really love about this Texans team. Even with Pierce showing his capability as an NFL running back, the Jaguars are currently eighth in the NFL in rushing yards given up. If Davis Mills has to win this game for the Texans, I like taking the Jaguars in this spot with confidence.
Lock of the Week: Jacksonville Jaguars
Value Pick of the Week | Week 5 NFL Survivor Pool Picks
San Francisco 49ers vs. Carolina Panthers
San Francisco is an odd team to me. I picked them in Week 1 as my lock of the week, and they lost to the Chicago Bears. I know that a lot has changed on the team since Week 1, but the 49ers still give off mixed vibes. Their win over the Rams last Monday night was impressive and I think that is what the 49ers are at their ceiling.
One thing that San Francisco has made its money on is defense. The only team that scored more than 10 points against San Fran was Chicago in that outlier Week 1 game. On the flip side of that, the Carolina Panthers have been awful in trying to protect Baker Mayfield. Mayfield is currently being sacked almost three times a game. Nick Bosa should have a field day against the Panthers' offensive line. We know too that when Mayfield is in trouble, he will throw the ball up for grabs to try and make the play.
I would also imagine that we see a lot of Deebo Samuel and George Kittle in this game, as the 49ers may need this as a "get right" game. The talent of the two teams alone separates this game, giving the 49ers another win on their record.
Value Pick of the Week: San Francisco 49ers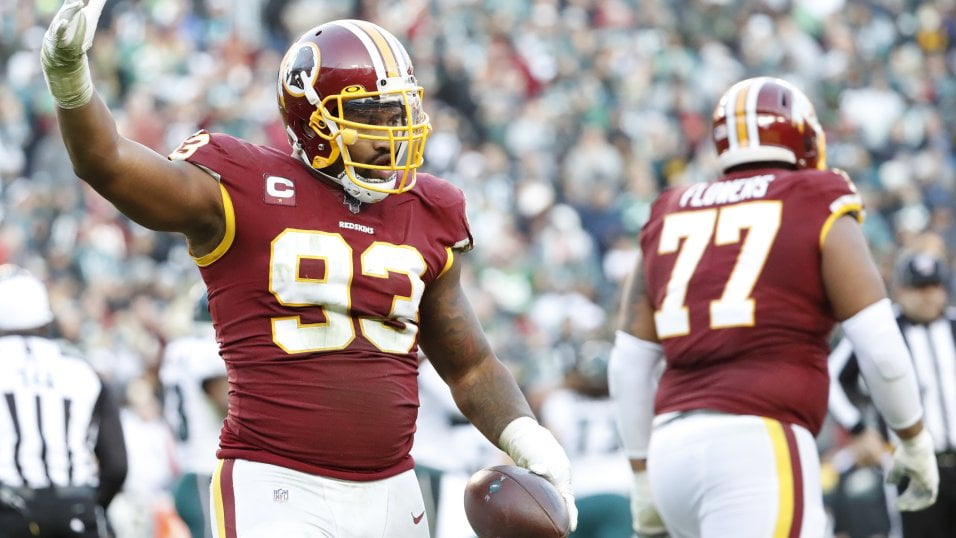 High-Risk, High-Reward Pick of the Week | Week 5 NFL Survivor Pool Picks
Washington Commanders vs. Tennessee Titans
Neither one of these teams are very good at football. That is what makes it the perfect candidate for the High-Risk, High-Reward Game of the Week. Tennessee's strength is obviously Derrick Henry, who has been sort of neutralized this year. I can't imagine that Henry is going to have an easy time against Washington this week, as the Commanders have only given up one rushing touchdown this year.
The Titans give up 4.8 yards per carry, so I would imagine that not only Antonio Gibson, but Brian Robinson sees success rushing in this game. If Carson Wentz can get a run game going, then I think he can really succeed in the play-action and the rollout game. Also, outside of Henry, there is nothing that really excites you about Tennessee's offense. Their offensive line is not playing great, which once again works in favor of Washington's stout defensive line.
High-Risk, High-Reward Pick: Washington Commanders