If you are unaware what NFL survivor picks are, the basic concept is you make NFL picks throughout the season, but you can only pick a team once. Once you lose, you're knocked out, so choose your Week 2 NFL Survivor Pool picks wisely.
If you are new to reading my survivor articles, what I do is outline my "lock of the week," my "value of the week" and my "high risk, high reward pick." The lock of the week details what team I think has the best chance of winning their matchup. This would most likely be a good team that plays a bad team. The lock is also the official pick for NFL Survivor Pools, meaning we will not reuse a "lock." My value pick of the week details a mid-tier team that has a good matchup. And finally my high risk, high reward pick details a bad team that has a good matchup.
Last week, I went 2-1 on my picks, with a little bit of a scare on my lock. With San Francisco getting up early and playing prevent defense for the rest of the game, Jared Goff took what the defense gave him. With that being said, we have a little bit more of an idea of how teams will look in the future of this season.
Teams Used for "Lock of the Week"
San Francisco 49ers
Week 2 NFL Survivor Pool Picks
Lock of the Week | Week 2 Survivor Pool Picks
Detroit Lions at Green Bay Packers
To say that the Green Bay Packers looked bad last week is an understatement. Nothing worked on offense, very little worked on defense and the best player on the field was Mason Crosby. Luckily, the Packers play the Detroit Lions Monday night. This may be the best matchup that Green Bay could have gotten this week. This is the ultimate get-right game. This will be the first game that fans are fully back at Lambeau Field in the last two years. Joe Barry talked about bringing energy, and this is the best energy that you can get.
The run game should be more involved this week. I expect to see Aaron Jones get 20+ touches this week. This should in turn allow Aaron Rodgers to get back on track and find Davante Adams and Rob Tonyan. With injuries to the offensive line for the Lions, it feels like the pass rush should be right for Barry's defense. Look for the Packers to get back on track and take some momentum into a Week 3 matchup against San Francisco.
NFL Picks Lock: Green Bay Packers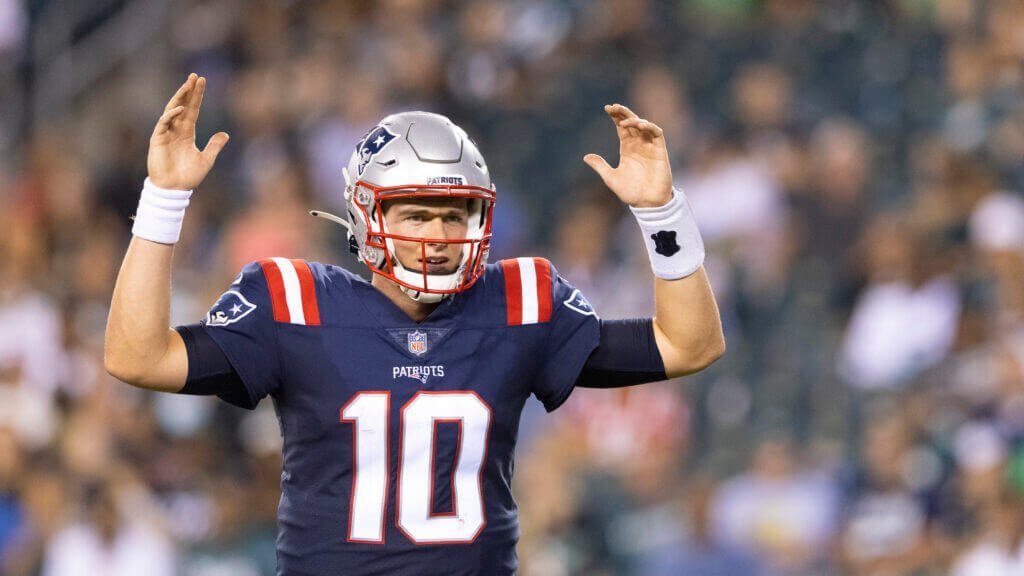 Value Pick of the Week | Week 2 Survivor Pool Picks
New England Patriots at New York Jets
I am not sold on Mac Jones. Obviously, Bill Belichick has proved that he knows what is going in the NFL. This year, the New England Patriots should utilize a two-headed rushing attack. Damien Harris and James White both looked fine last week and play great compliments to each other. A rookie head coach and a rookie quarterback (Zach Wilson and Robert Saleh) won't bode well for New York against Belichick, especially when he will take away Corey Davis.
There is a lot to like about Zach Wilson, but with a below-average run game and a hurt Mekhi Becton, the Patriots should be able to get after Wilson early. Look for the Patriots to get the run game going and settle Jones into a comfortable spot for the remainder of the season with this game. This is a little bit of a strategy pick as well because I think the Patriots do improve come mid-season and I would like to save them.
NFL Picks Value: New England Patriots
High Risk, High Reward | Week 2 Survivor Pool Picks
Cincinnati Bengals at Chicago Bears
The Chicago Bears are not a great football team, but they do have pieces. Allen Robinson and Khalil Mack are studs. The Bengals did not draft an offensive lineman in the first round, leaving Joe Burrow on an island again. This seems like a get-right game for Khalil Mack, who hasn't been in the headlines much lately. The Bengals don't have an answer for Robinson either. This is also an Andy Dalton revenge game.
Soldier Field should be buzzing on Sunday, as it is likely that the stadium will be full of crazy Bears fans. The energy will be there. David Montgomery should be able to run against the Bengals front as well. In order for Cincinnati to stay in this game, they will have to rely on Burrow's arm, which will be tough against Chicago's front seven. Chicago is always a tough place to play for young quarterbacks and I don't see that changing here. Look for the Bears to make some noise and climb up the power rankings with a win this week.
NFL Picks High Risk: Chicago Bears