If you are unaware of what NFL survivor picks are, the basic concept is you make NFL picks throughout the season, but you can only pick a team once. Once you lose, you're knocked out, so choose your Week 18 NFL Survivor Pool picks wisely.
If you are new to reading my survivor articles, what I do is outline my "lock of the week," my "value of the week" and my "high-risk, high-reward pick."
The lock of the week details what team I think has the best chance of winning their matchup. This would most likely be a good team that plays a bad team. The lock is also the official pick for NFL Survivor Pools, meaning we will not reuse a "lock." My value pick of the week details a mid-tier team that has a good matchup. And finally, my high-risk, high-reward pick details a bad team that has a good matchup.
Teams Used:
San Francisco 49ers
Cleveland Browns
Cincinnati Bengals
Los Angeles Chargers
Jacksonville Jaguars
Green Bay Packers
Tampa Bay Buccaneers
Philadelphia Eagles
Miami Dolphins
Dallas Cowboys
Baltimore Ravens
N/A
Seattle Seahawks
Tennessee Titans
Kansas City Chiefs
Buffalo Bills
New York Giants
Week 18 NFL Survivor Pool Picks
Lock of the Week | Best Pick for NFL Survivor Pool Week 18
Minnesota Vikings vs. Chicago Bears
It seems like the Minnesota Vikings are locked into the three seed in the NFL playoffs, but they do have the possibility of jumping up to the second seed. That would require a win and a 49ers loss. On the other hand, it may be in the best interest of Chicago to lose this game, almost assuring them the number two pick in the draft. If Chicago loses this game the Texans win their game, Chicago would possess that top pick.
The Bears will also be without Justin Fields in this game. Since he has really been the only playmaker for the Bears this season, I can't imagine that their offense would look any better without Fields. With Fields out of the game, we will be graced by Nathan Peterman this weekend. Peterman has three career touchdown passes to 13 interceptions. In fact, three of Peterman's last 11 passes have been intercepted.
The Vikings still have something to play for here, but I don't know how much that matters in this game. What I do know is that Chicago is not very good and without Fields, it should be a pretty easy win for Minnesota, starters or not.
Lock of the Week: Minnesota Vikings
Value Pick of the Week | Week 18 NFL Survivor Pool Picks
Green Bay Packers vs. Detroit Lions
The running theme this year has been that Jared Goff has been awesome in doors, but bad outside. What works in favor of the Packers here is Lambeau Field. The Packers have shown their ability to stifle Goff led offenses at Lambeau Field in the past and I think that it continues. The Packers are also in a huge spot from where they were five weeks ago. A win and they are in, while a loss knocks them out.
What else is working in the Packers favor is that if Seattle wins their game, the Lions can not make the playoffs. IF Seattle does in fact win that game, is there a universe where Dan Campbell lays down his sword? Probably not, but that can't hurt Green Bay.
Green Bay showed in their game last week that if the defense can constant pressure up the middle that they can create turnovers. With Frank Ragnow dealing with some injuries at center for the Lions, I think Green Bay can run a similar defensive scheme as last week.
Value Pick of the Week: Green Bay Packers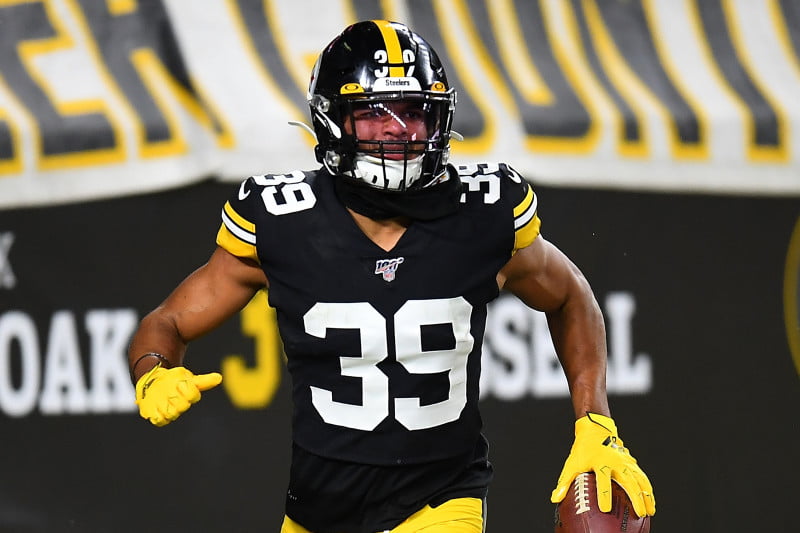 High Risk, High Reward Pick of the Week | Week 18 NFL Survivor Pool Picks
Pittsburgh Steelers vs. Cleveland Browns
Don't look now but the Pittsburgh Steelers are hot. Sitting at 8-8, the Steelers have won three games in a row and have won five out of their last six games. We all know too that Mike Tomlin doesn't record losing seasons. Pittsburgh is also playing for the playoffs here, while the Cleveland Browns are completely out of the picture.
I would imagine that Deshaun Watson plays in this game in order to get him as many reps as possible before next season. If we are judging his Browns career off of last week, then I don't know if I would pick the Steelers here, but to be honest, Watson has been up and down since he started. There have been good moments and there have been bad moments. What the Steelers have been excelling at too in their six-game run here has been the defense. Pittsburgh has not given up over 20 points in the last six games.
That makes me confident that if Watson does in fact make a mistake, there won't be many more chances to make that up. For the reason that the Steelers have much more to play for than Cleveland, give my Pittsburgh.
High Risk, High Reward Pick of the Week: Pittsburgh Steelers