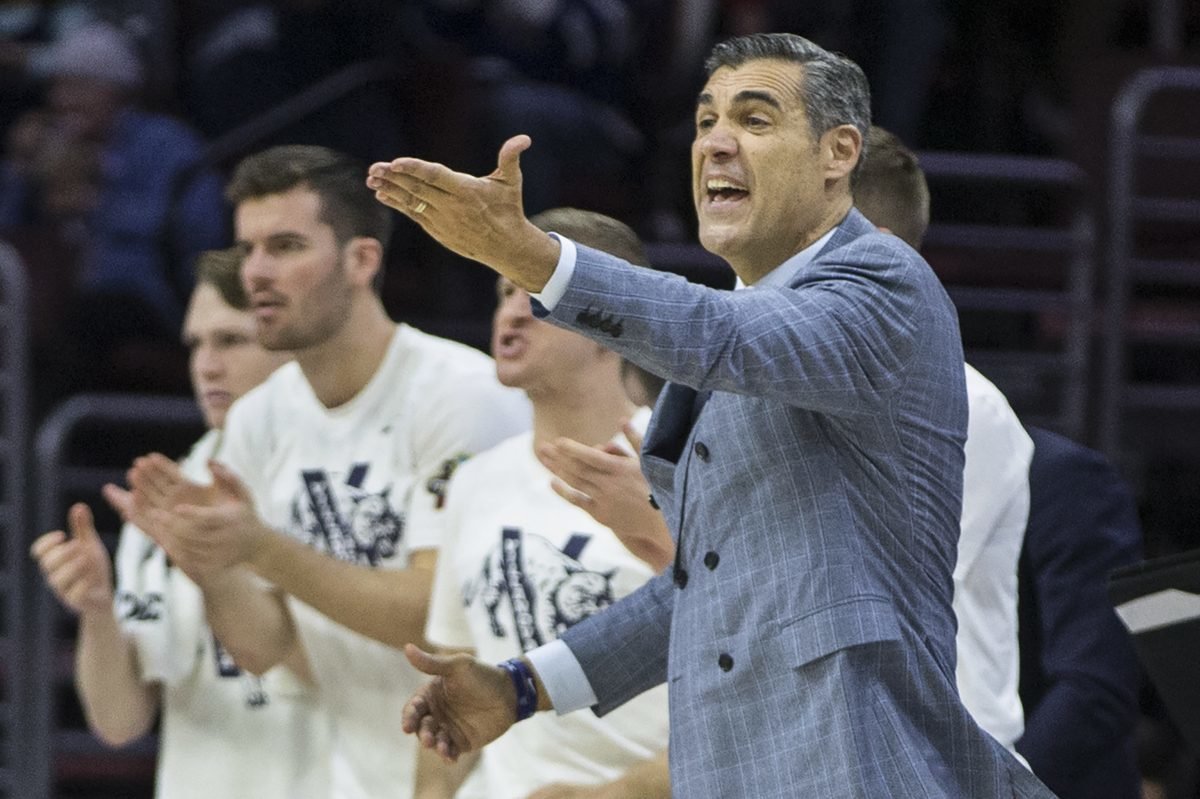 Each week on Monday, I will be posting a breakdown of the AP Top 25, as well as other headlines from power conference teams around the country. Each highlighted team will be in bold.
*AAC, A10, and WCC included in power conferences*
AP Poll 
Villanova
Michigan State
Arizona State
Duke
UNC
Miami
Kentucky
Texas A/M
Xavier
West Virginia
Wichita State
Gonzaga
Virginia
Kansas
TCU
Purdue
Oklahoma
Baylor
Arizona
Cincy
Texas Tech
Tennessee
Seton Hall
Florida State
Creighton
Top-25 Breakdown/Notes
Villanova remains at number one and should stay there until they lose in Big East play since they have just Hofstra left on their non conference schedule. Wichita State drops to #11 after falling to Oklahoma in a fantastic game. The Sooners move into the poll at #17. Lastly, our other new team is Creighton at #25.
#20 Cincy had a great week, handing Mississippi State their first loss, winning by 15 with no problems what so ever. This game finally taught us more about Miss State after they began the year with such an simple schedule. Cincy then easily handled business  at UCLA.
#1 Villanova has no trouble beating Temple by 20. Temple has played very well this season, until they met Nova.
Rutgers has played very well this season, but they finally got a signature win upsetting at the time #15 Seton Hall. Seton Hall falls to #23 after their loss.
#16 Purdue has no trouble in a blowout win over Butler.
#7 Kentucky and VTech went back and forth until Kentucky pulled away late to win.
#9 Xavier had to overcome a very sizable deficit to escape a scare from ETSU by just two.
Oklahoma State grabs a signature win with an upset over now #24 Florida State. 
#2 Michigan State receives a scare from Oakland, as the Golden Grizzles star Kendrick Nunn shot the lights out in the new Little Caesars Arena.
#12 Gonzaga needed overtime to beat North Dakota. Gonzaga may have a very tough time winning the WCC this year.
#5 UNC takes care of the shockingly good Tennessee Vols in comeback fashion. Tennessee falls to #22 in the rankings.
Other Headlines
Michigan plays fantastic defense, and easily beats Texas to continue gaining momentum heading into conference play.
Colorado continues to struggle as they fall to San Diego who have made quite a name for themselves in the WCC. Then, Colorado needed two overtimes to knock the very good Jack Rabbits of South Dakota State.
St. Louis finally gets back on track, beating a mid major power in Murray State by 14.
LSU continues to improve on their season, as they picked up a solid win over Houston. However later in the week, the Tigers fell to one of the top mid major teams in SF Austin by one.
 NC State received an upset from UNC Greensboro.
Syracuse charges back to send their game with undefeated Georgetown to overtime where they eventually handed the Hoyas their first loss.
DePaul challenged Northwestern up and down the court but NW came out on top by just two.
 Indiana wins a thriller in overtime to upset Notre Dame, who fell out of the top-25. The Hoosiers are a very streaky team so far.
UMass has actually been hot lately, and they grabbed their best win of the year over Georgia by 10.
St. Bonaventure gets even closer to at-large bid strength as they knocked off Vermont.
 Iowa State continues to get better after their slow start. They handled UNI in a great game.
Clemson holds off Florida late to beat them by two to grab another resume boosting win on the year.
Auburn proves that they are pretty legit this year, as they knocked off in my eyes the best mid major team, Middle Tennessee.
Illinois drops another winnable game to New Mexico State as the Fighting Illini are not fighting very hard.
BYU who is a part of the WCC easily beat Utah by 12 as the Utes struggles continue.