With the month of June coming to a close, arguably the greatest time on the NBA annual calendar is soon to commence. That's right, depending on who one asks, NBA free agency is the most entertaining part of the sport. The start of the new league year will also usher in the official beginning of the 2022 NBA free agency period. However, the rumor mill has already been churning out numerous headlines for quite some time now. Deandre Ayton, Zach LaVine and Russell Westbrook are among the most notable players who are due to receive a brand new contract this offseason.
Think you have a hunch about where one of this year's free agents is headed? With the 2022 NBA free agency betting odds available at BetOnline Sportsbook, you have the opportunity to turn said hunch into a payday! The following takes a look at the current NBA betting next team odds for Zach LaVine, Deandre Ayton, Russell Westbrook and more. But first, check out the insane offer below courtesy of the aforementioned BetOnline Sportsbook!
---
BetOnline Sportsbook Promo: $2000 Bonus Today!
BetOnline Promo Free Money Offer: 100% Crypto Match Up to $1000!
This first BetOnline Sportsbook promo is for readers who like to bet using cryptocurrency. Along with many other deposit bonuses, BetOnline also has a first-time crypto deposit bonus, matching you dollar for dollar up to $1,000! Simply CLICK HERE, deposit your crypto with the BetOnline promo code CRYPTO100, and away you go!
BetOnline Promo Free Money Offer: 50% Deposit Match Up to $1000!
If you don't have a crypto wallet and still want to take advantage of the BetOnline promo bonuses for NBA free agency betting, don't worry, there are plenty of other offers! For new BetOnline users, you can CLICK HERE to claim a 50% match on your very first deposit up to $1,000!
This BetOnline Sportsbook promo can be combined with the first one, meaning you can get $2,000 extra before even winning a bet!
---
How to Decipher NBA Free Agency Betting Odds for Player's Next Team
One key element of the NBA betting free agency odds to address from the jump is that each player's current team is not included. Thus, if any of the 2022 NBA free agents opt to resign with their current club, any wagers placed would be voided.
Now, it should be noted that the wording specified by BetOnline Sportsbook suggests that a player resigning with his current team would result in a refund of all bets made. The two key words that denote this are "IF NOT". Thus, an example of these NBA free agency betting props reads as follows:
"What team will Bradley Beal play Game 1 with next season IF NOT the Washington Wizards?"
Based on this phrasing, all NBA free agency betting picks made for players who elect to rejoin their current team would be scored as a push and refunded. For those who may wish to shop the odds at other sportsbooks, be absolutely certain on the rules and wording before placing any bets!
2022 NBA Betting Free Agency Next Team Odds
All NBA betting odds for 2022 free agency can be found at BetOnline Sportsbook.
Deandre Ayton Free Agency Next Team Odds
IF NOT the Suns
Pistons: (+150)
Raptors: (+250)
Pacers: (+350)
Trail Blazers: (+600)
Spurs: (+700)
Magic: (+800)
Bulls: (+800)
Thunder: (+900)
Russell Westbrook Free Agency Next Team Odds
IF NOT the Lakers
Thunder: (+350)
Hornets: (+400)
Pacers: (+450)
Kings: (+500)
Knicks: (+550)
Pistons: (+700)
Wizards: (+750)
Rockets: (+800)
Clippers: (+1100)
Cavaliers: (+1200)
Celtics: (+1400)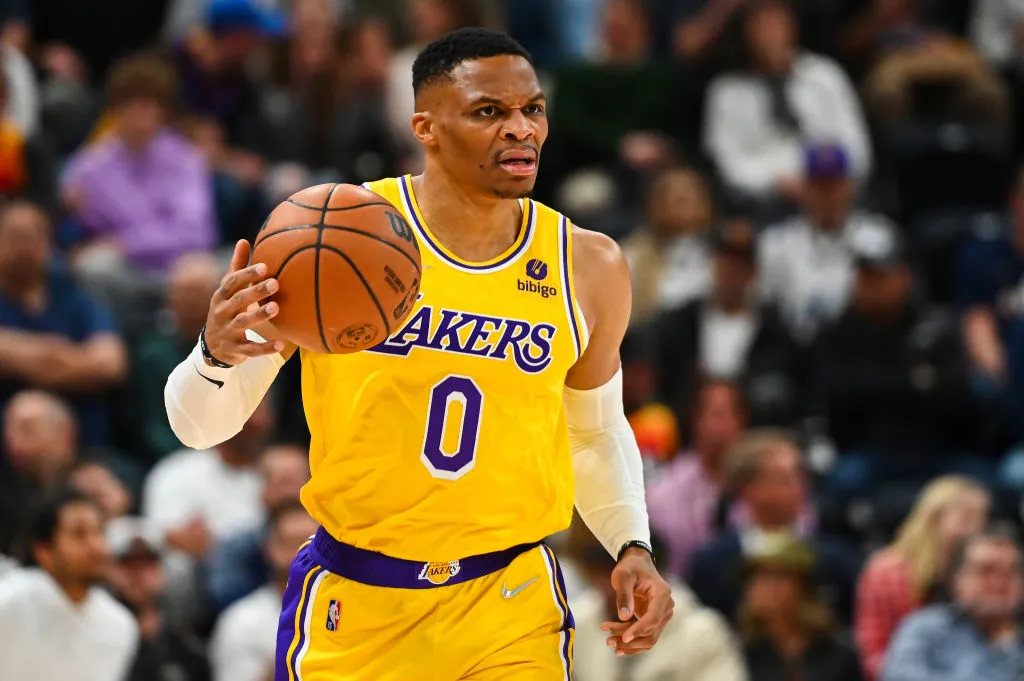 Zach LaVine Free Agency Next Team Odds
IF NOT the Bulls
Spurs: (+250)
Trail Blazers: (+350)
Lakers: (+450)
Hawks: (+550)
Heat: (+600)
Knicks: (+650)
Mavericks: (+750)
Pacers: (+900)
Pistons: (+1000)
Magic: (+1200)
Kevon Looney Free Agency Next Team Odds
IF NOT the Warriors
Mavericks: (+250)
Wizards: (+300)
Kings: (+350)
Hornets: (+400)
Pistons: (+500)
Knicks: (+600)
Timberwolves: (+700)
Lakers: (+800)
Mo Bamba Free Agency Next Team Odds
IF NOT the Magic
Bulls: (+300)
Hornets: (+350)
Raptors: (+400)
Lakers: (+500)
Heat: (+550)
Pelicans: (+650)
Mavericks: (+800)
Pistons: (+900)
Bucks: (+1000)
Nets: (+1200)
Collin Sexton Free Agency Next Team Odds
IF NOT the Cavaliers
Pacers: (+200)
Pistons: (+250)
Wizards: (+350)
Knicks: (+425)
Mavericks: (+500)
Spurs: (+700)
Trail Blazers: (+850)
Magic: (+1200)