The NFL is back. Although all eyes will move to the gridiron until the MLB postseason, there is still plenty to be decided. This may be one of the craziest playoff pushes across the league, and if you haven't been paying attention, it would be in your best interest to start tuning in now. After all, there isn't any football to watch for three days of the week so why not fill that with some late-season baseball? With multiple teams vying for just a few wild card spots, who's going to fill out the playoff picture? Here are your updated MLB power rankings.
Week 24 MLB Power Rankings
1) San Francisco Giants (93-50) (Previous: 3)
The Giants entered this week with a slim lead in the NL West and had a perfect week to get them some breathing room. They swept Colorado in an emphatic fashion before thumping the Cubs in an emotional return to Chicago for Kris Bryant. Seven of their next 10 games come against the struggling Padres who will be desperate to take the second wild card spot from the grasp of Cincinnati. With no more games against the Dodgers, they control their own destiny and reclaim the top spot in the MLB power rankings.
How do you stop this team? Their top three pitchers of Woodruff, Peralta and Burnes are all serious Cy Young candidates, they have one of the best bullpens in the league and they are one of the best hitting teams since the All-Star break. Their magic number to clinch the NL Central is five and they should be able to clinch at home later this week.
3) Los Angeles Dodgers (91-53) (4)
This Dodger team may not be able to knock the Giants from the pole position in the NL West, but they are still having a hell of a season. Their run differential this season is 60 runs higher than the next best, at +234. It's going to be tough to make up ground with the Giants flying and no more matchups between the two teams. The only possible problem for the Dodgers is the wild card game. With only nine innings determining who moves on and who goes home, if they find themselves in that situation, they will have a very small margin of error.
4) Tampa Bay Rays (89-54) (1)
The Rays didn't have a perfect week, but with a nine-game lead in the AL East, going .500 is good enough. A near-disaster finish would be needed to knock them off of the division lead. The one worrisome sat for the Rays is that they are just 18-21 in games decided by one run. When October rolls around and games get close, will they be able to pull it out?
5) Toronto Blue Jays (80-63) (10)
Don't look now, but suddenly the Blue Jays are second in the AL East and hold the first wild card spot. They have won nine of 10 games, hold the third-largest run differential in the American League and have an "expected record" of 89-54. This team is a lot better than their record suggests and will pose a significant threat if they make the playoffs. They are big movers in the MLB power rankings.
6) Houston Astros (83-59) (6)
The Astros are likely going to take the AL West crown, but not because of being anything special. Their record is solid, but it feels somewhat insignificant seeing the play from others in the division. The Astros are just 16-16 in games decided by one run, so they have the same question mark as the Rays do going into the playoffs.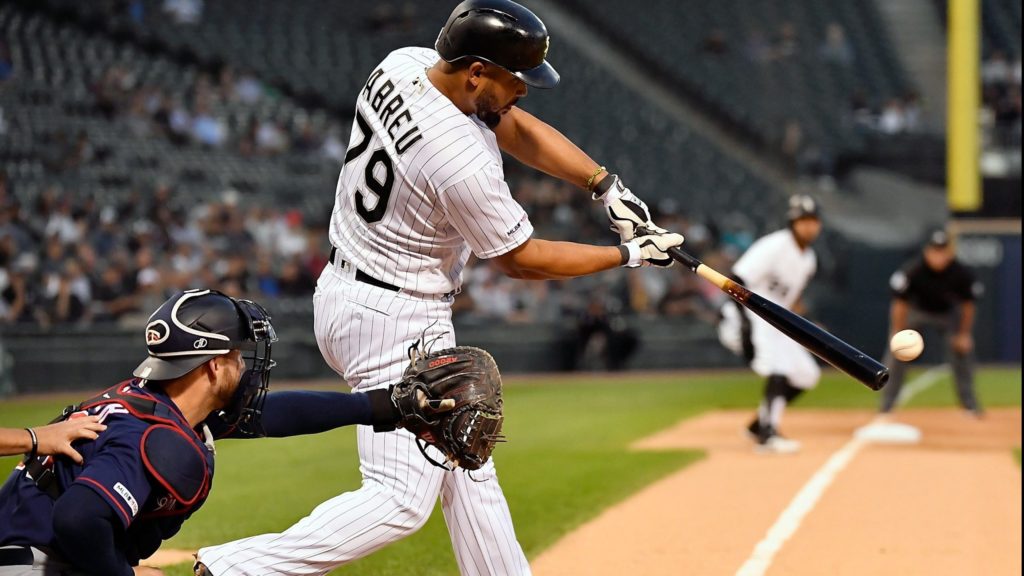 7) Chicago White Sox (82-61) (5)
The White Sox have a firm grasp on the AL Central, but it isn't because this team is a force to be reckoned with. No other team in the division is even at .500. Chicago will likely play the Astros in the first round of the playoffs, which would pose an interesting matchup. Chicago also struggles in one-run games with a record of 15-21. On top of that, the White Sox are under .500 on the road. That doesn't bode well for a team that will have to play on the road in one way or another in the playoffs.
8) Boston Red Sox (81-64) (8)
Boston has had many chances over the last few weeks to solidify their place in the playoff picture and have done anything but. With Seattle and Baltimore on deck this week, we should be able to see if this team can show us something that we haven't seen since June and July. This team was the team to beat in the division and arguably baseball for a short period of time. Can they dig deep and find that success again?
9) Seattle Mariners (77-66) (7)
The Mariners were flying up until they lost two crucial games to Arizona to end the week. Now three games out of the wild card, they need to take care of business and need help to make it in. With that being said, this team has quietly moved up the standings the last month so don't sleep on Seattle.
10) Atlanta Braves (76-66) (13)
The Braves may be just 10 games over .500 but find themselves holding a 4.5-game lead in the NL East. The Mets and Phillies have been slumping as of late so just playing .500 baseball from here on out should get them the division. They do have a three-game stint in San Francisco which will provide a good opportunity to show they can hang with the big boys in the National League.
11) New York Yankees (79-64) (9)
When the Yankees went on their incredible run not too long ago, it looked like they were all but in. Thanks to a horrific run of form in the past week, however, they have left themselves plenty of work to do. They'll need to find their form now or risk missing out on the playoffs. Although their next ten games are all against teams below .500, their last three series this year come against Boston, Toronto, and Tampa.
12) Oakland Athletics (77-66) (12)
Once a near lock for the playoffs, the Athletics have fallen off a cliff over the past few weeks. They find themselves three games out of a playoff spot and have lost six of 10 games. Kansas City and the Angels are on deck this week so if they can't make a move now, they don't stand a chance to make the playoffs.
13) San Diego Padres (74-68) (11)
The Padres had a tough task with the Dodgers this week and failed the test spectacularly. While the Dodgers are an incredible team, San Diego was shut out twice, and lost by a combined 12 runs over a three-game stint. This team was made to compete at their level, so why do they keep wilting under pressure. This team is so close to a spectacular collapse, especially with the Reds and Cardinals nipping at their heels with much easier schedules.
14) Cincinnati Reds (75-69) (14)
The Reds seem to be doing everything they can to throw away their postseason chances, and so far, are being let off the hook. Cincinnati has lost six of ten and lost two of three to the Cubs this week before losing two of three to St. Louis. Luckily, the Padres are also losing at a decent pace, but their margin of error is now extremely slim. They need to get right in a three-game set against the Pirates before they host the Dodgers for three to end the week.
15) St. Louis Cardinals (73-69) (16)
There are three certainties in life: death, taxes, and the Cardinals making a postseason push. Thanks in part to the Reds and Padres failing to put together a solid stretch of baseball, St. Louis finds themselves just one game behind the second wild card spot. This team on paper should be absolutely destroyed in the playoffs if they make it. The thing about the wild card game though is the best don't always win. They have a big three-game series with the Padres to end the week that could easily be what determines which team gets in.
16) New York Mets (72-72) (17)
The Mets are on the outside looking in and at this point, the writing is on the wall. There is plenty of distance between them and Atlanta and three of New York's next four series are against teams above .500. Another year, another late blown playoff chance for the Mets. New owner, same Mets.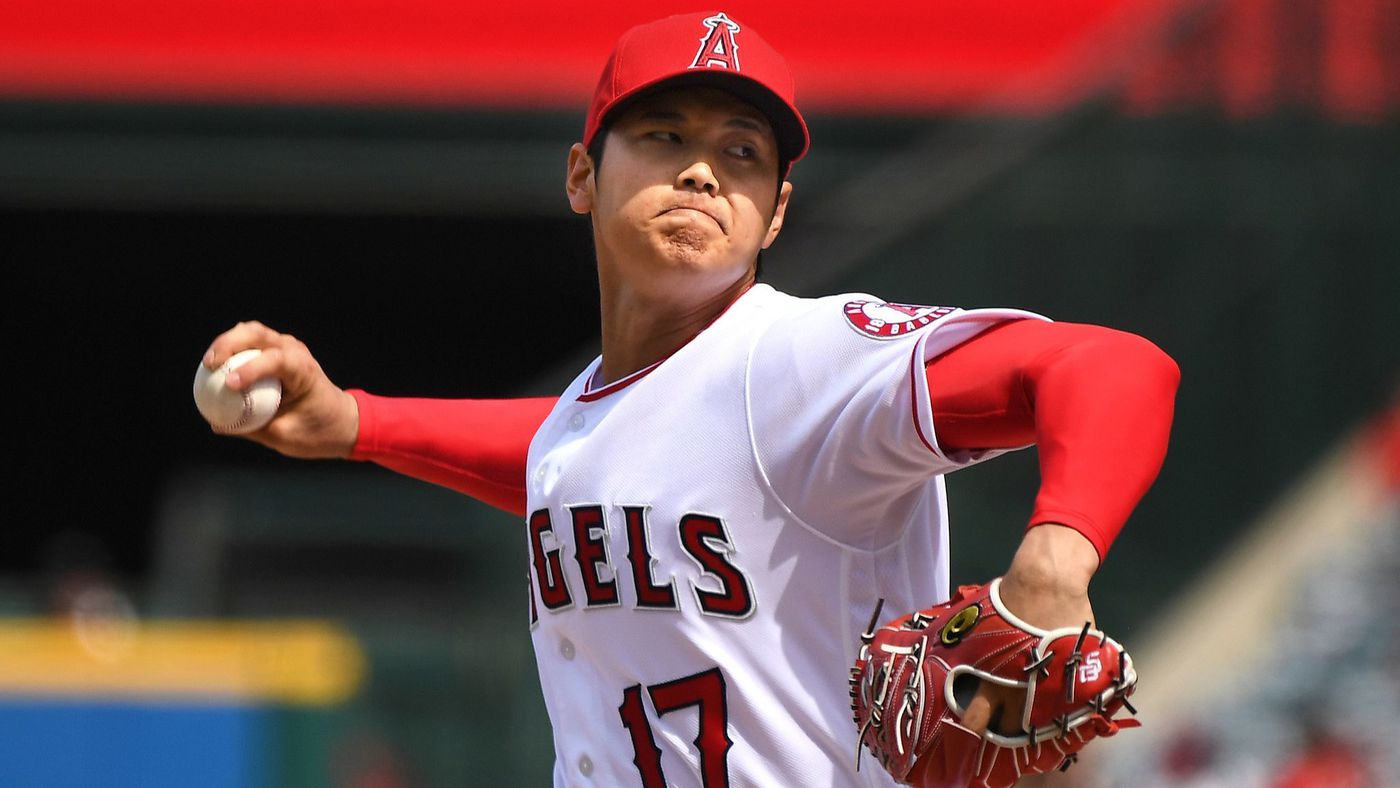 17) Los Angeles Angels (70-73) (19)
With the White Sox and Athletics on deck, the only thing the Angels have to play for is to be the role of spoiler. If they can put a little streak together, they could carry over some positive momentum into next season. Unfortunately for Shoehei Ohtani, if the Blue Jays end up making the playoffs, Vlad Guerrero Jr. might steal the MVP away.
18) Philadelphia Phillies (72-71) (15)
The Phillies have lost seven of ten and are being absolutely carried by Harper to even do that. With the fifth-highest payroll in baseball, one has to wonder where the results are. Philadelphia hasn't made the playoffs since 2011 and haven't won a playoff series since 2010. Something needs to change in the front office if they want to ever make a serious run.
19) Cleveland Indians (69-72) (18)
Random stat of the day: The Indians have been on the receiving end of a no-hitter three times, and each time, Zach Plesac was on the mound. Cleveland was absolutely embarrassed by the Brewers and are simply second in the division by default.
20) Chicago Cubs (65-79) (21)
The Cubs have done well in small sample sizes since they blew up their team at the trade deadline. Chicago has won seven of ten and are over .500 at home. There isn't a whole lot to hang their hat on, but their team still playing hard is something to be admired.
21) Detroit Tigers (68-76) (20)
The Tigers have hit their high point of the season with a series win over the Tampa Bay Rays. They have the Brewers on deck for two games before traveling to Tampa for another three games to end the week. Just like the Angels, if they can put together a little success this week, that could help their confidence going into next season.
22) Colorado Rockies (66-78) (22)
It was a weird week for the Rockies. One of the best home teams in baseball were swept at home by the Giants. Directly after, one of the worst road teams in baseball stole three of four on the road. Consistency is what is missing for the Rockies and they didn't do anything to solve that issue this week.
23) Kansas City Royals (65-78) (23)
The Royals have won six of ten but too little too late. Like many others, consistency was the bane of their existence this season. The Royals can take solace in the fact that they can play spoiler with three games against both Oakland and Seattle.
24) Minnesota Twins (63-80) (25)
With seven more games this season against red-hot Toronto, this season could possibly get even sadder. We could see them continue to slide in the MLB power rankings. Minnesota couldn't even beat Kansas City in a series this week. How the mighty have fallen.
25) Miami Marlins (60-83) (24)
When your team leader in batting average is only batting .270, that's never a good sign. That's exactly what the Marlins have and exactly why they have problems finding the win column. If we know anything about the Marlins franchise, their due for a decade long playoff drought after their appearance last season.
26) Washington Nationals (59-84) (26)
Somehow this team is 25 games below .500 but only has a run differential of -80. Although it would be easy to say this team is unlucky, they also play in one of the worst divisions in baseball. This will be a long rebuild in D.C.
27) Texas Rangers (53-89) (27)
Close your eyes Rangers fans, your next 10 games come against the likes of the Astros, White Sox and Yankees. They might not win a game until halfway through next week. Still, they may not drop in the MLB power rankings.
28) Pittsburgh Pirates (52-91) (28)
Same thing I've always said: sell the team to someone who cares. This is ridiculous.
29) Arizona Diamondbacks (47-96) (29)
This team should feel proud about beating Seattle in two of three to end the week. There hasn't been much else to cheer about this season but this is better than nothing.
30) Baltimore Orioles (46-97) (30)
You know how bad you have to be to give up 44 runs in three games? The Orioles know. Their most recent 22-7 loss looked more like a football game than baseball. They hold down the final spot in the MLB power rankings.
---
Follow us on all of our social channels! Check out our Twitter, Facebook and YouTube for more great FlurrySports content.
---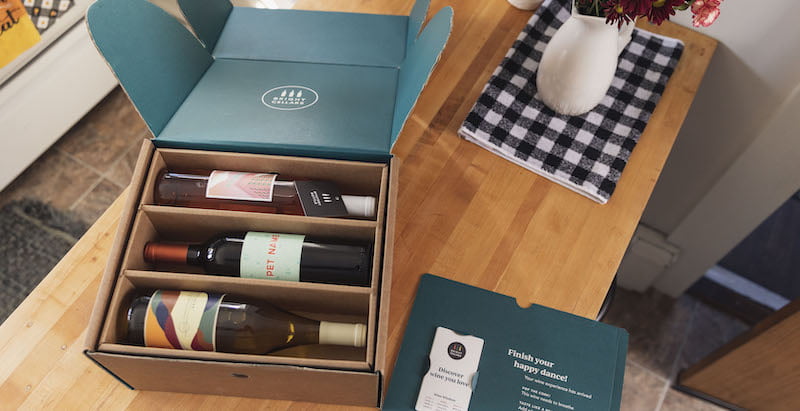 Get 50% off your first curated six-bottle case of wine at brightcellars.com/flurry!