While it was a largely unremarkable week for baseball, most teams have reached the quarter mark for the 2022 MLB season. With plenty of baseball left, much is left to be decided. With that in mind, we are starting to get a real good idea of who are the "contenders" and "pretenders." Here's a look at your updated MLB Power Rankings.
Week 7 MLB Power Rankings
1) New York Yankees (29-12) (Previous: 1)
At this point, what more is there to say about the New York Yankees that hasn't already been said. Looking at their record and by using the eye test, it's clear the Yankees are the best team in baseball. The biggest question for the team as of now is how they will replace reliever Chad Green. He will undergo Tommy John surgery for his right elbow, ending his season.
One reliever won't take the Yankees out of the "contenders" tier, but with their lengthy history with injuries in recent years, Yankees fans will be holding their breath that no one else goes down as well. For this week, they continue their hold onto the top spot in our MLB Power Rankings.
2) New York Mets (28-15) (4)
The big news coming out of the New York Mets clubhouse is the status of starting pitcher Max Scherzer. After experiencing tightness in his side, Scherzer left his start early on Wednesday night. An MRI revealed a moderate to high-grade oblique strain. Scherzer is expected to be sidelined for six to eight weeks. With DeGrom already out, it'll be interesting to see if the rest of the rotation can pick up the slack.
If last week's series wins over the Cardinals and Rockies were any indication, the Mets should have enough to at least tread water until one of their aces returns. Their ability to pick up big wins even with star players hurt, moves them up to the second spot in this week's MLB Power Rankings.
3) San Diego Padres (27-14) (6)
The San Diego Padres had one of the most impressive weeks in baseball and nobody seems to be paying any attention. After taking two of three games in Philadelphia, the Padres swept the San Francisco Giants on the road over their three-game series, outscoring the Giants 20-9.
The Padres have a long way to go before they exorcise their demons from last year's collapse, but this week was a heck of a start, which is why they are currently a top three team in the MLB.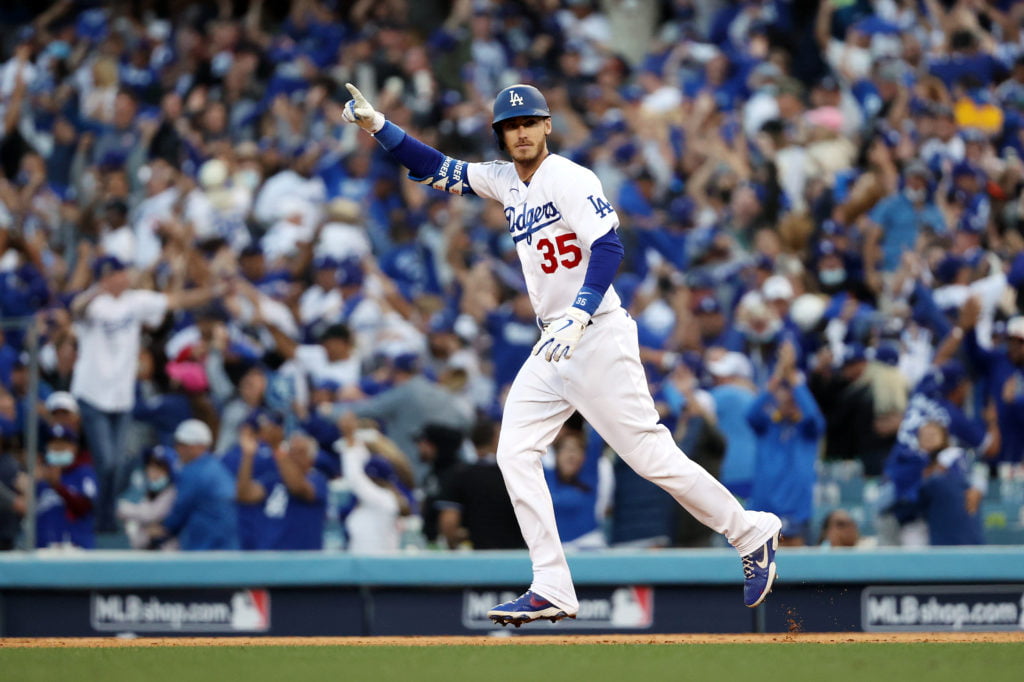 4) Los Angeles Dodgers (27-13) (8)
The Los Angeles Dodgers had a great bounce-back week. They swept the Diamondbacks in four games before getting some revenge against the Phillies by winning two of three on the road. The Dodgers are clearly the most talented team, on paper, in the majors, but their inconsistency with such a deep roster is confusing to say the least. Their lack of consistency is why they end up at number four even though they sport a better record than the Mets and Padres.
5) Milwaukee Brewers (26-15) (5)
It was a week of ups and downs for the Milwaukee Brewers even though they won four of six games. The good news is that Brandon Woodruff finally looked like himself again by pitching six innings while only giving up one run to the Washington Nationals. Although he does sport a 5-2 record, his ERA is still too high at 4.76. The bad news is that Freddy Peralta had to be removed from his start due to right shoulder tightness and will have an MRI on it Monday. Any prolonged absence by Peralta would put even more pressure on their offense to produce.
6) Houston Astros (27-15) (3)
While winning four of six against the Boston Red Sox and Texas Rangers is not usually anything special, Boston hasn't lost since while the Rangers are .500 over their last 10 games. Houston's pitching has been on point this past week giving up just eight runs over their last five games. That pitching will get them pretty far, especially with an offense that has found its' stride since the beginning of May.
7) Minnesota Twins (25-16) (9)
Unfortunately for the Minnesota Twins, there isn't much that can be taken from a week in which they played the Oakland Athletics and Kansas City Royals for six games. As a result, the Twins only move up to the seventh spot in this week's MLB Power Rankings. With that in mind, these are the games that tripped up the Twins in years past and it gives them some breathing room in the AL Central.
Minnesota's next 12 games come against teams well under .500. If they can continue to simply take care of business, the Chicago White Sox will have a hard time keeping pace.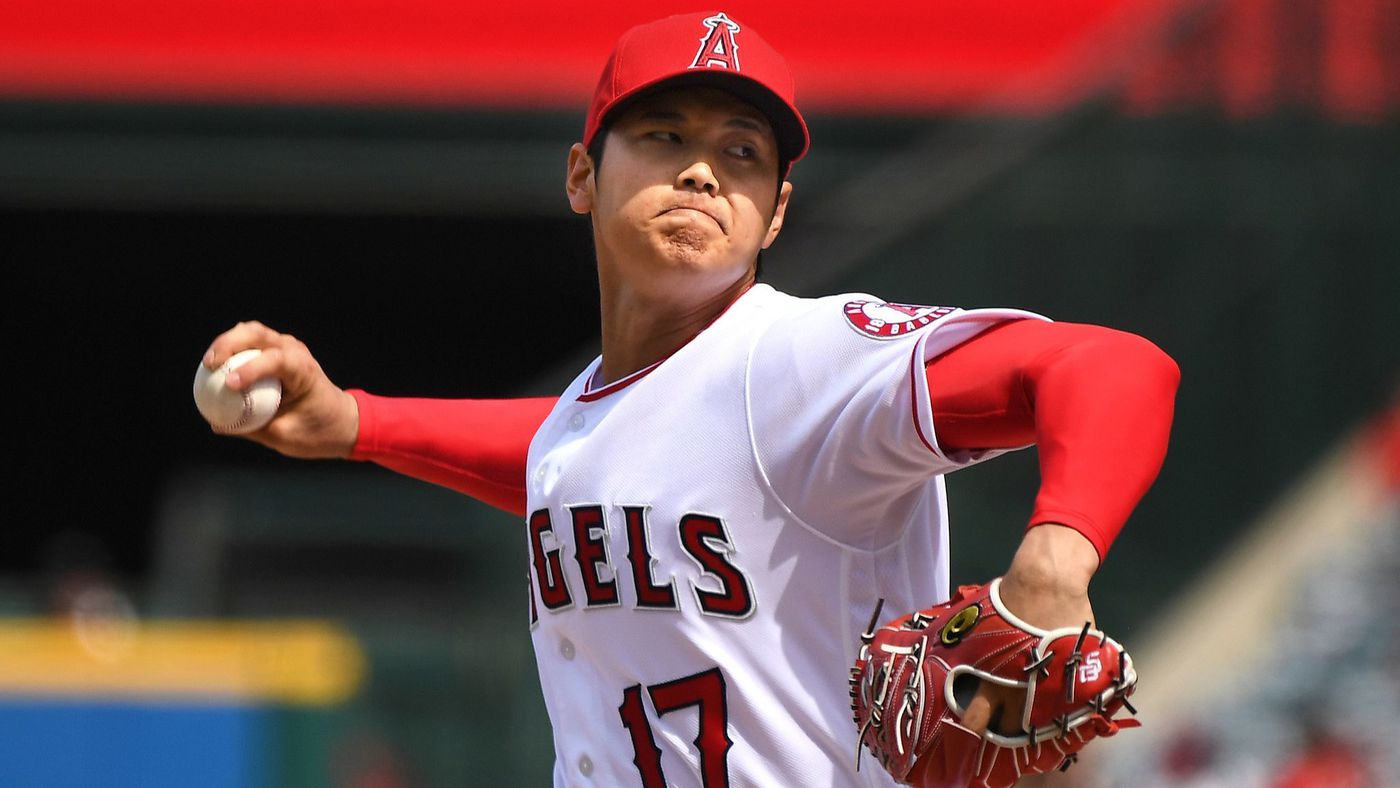 8) Los Angeles Angels (26-17) (2)
It's not time to panic yet for the Los Angeles Angels, but their results this past week resulted in them sliding all the way back to the eighth spot in our MLB Power Rankings. They did take two of three from Oakland to end the week, but they also were swept in three games by the Rangers. The pitching has been their big issue over the last few years and it looked exactly like it has in the past, giving up 23 runs in just a three-game series.
9) St. Louis Cardinals (23-18) (10)
The St. Louis Cardinals had a tough test this week against the Mets on the road for four games. They were only able to come away with a single win in a series that could've gone a long way in solidifying themselves as legitimate contenders. The Cardinals did explode for 28 runs in a three-game sweep of the Pittsburgh Pirates to end the week but have a gauntlet up ahead with their next three series coming against teams above .500.
10) Tampa Bay Rays (24-17) (7)
The Tampa Bay Rays continue to be one of the more confusing teams in the majors. They went 3-3 this week against the Detroit Tigers and Baltimore Orioles and have a run differential that is below the Miami Marlins. The Rays are still seven games over .500 and have shown plenty of ability in past years. Will the Rays once again squeak into the postseason or are these results a sign of things to come? Thanks to the same inconsistency seen by the Dodgers, the Rays fall to 10th in this week's MLB Power Rankings.
11) San Francisco Giants (22-18) (11)
12) Toronto Blue Jays (22-19) (14)
13) Chicago White Sox (21-20) (17)
14) Philadelphia Phillies (19-22) (12)
15) Boston Red Sox (19-22) (25)
16) Cleveland Guardians (17-20) (16)
17) Atlanta Braves (19-22) (18)
18) Arizona Diamondbacks (21-22) (13)
19) Colorado Rockies (19-21) (16)
20) Miami Marlins (18-22) (20)
21) Texas Rangers (18-22) (23)
22) Baltimore Orioles (17-25) (24)
23) Seattle Mariners (17-25) (19)
24) Chicago Cubs (16-24) (26)
25) Pittsburgh Pirates (16-24) (21)
26) Oakland Athletics (17-26) (22)
27) Detroit Tigers (14-26) (28)
28) Kansas City Royals (14-26) (27)
29) Washington Nationals (14-28) (29)
30) Cincinnati Reds (12-28) (30)