Congratulations to the Milwaukee Bucks for their first NBA Championship in 50 years. Now that the parade is over, the Bucks should turn their attention to the offseason. Can they repeat as champions?
The following is a complete look at the Milwaukee Bucks needs, as we approach the 2021 NBA Draft and Free Agency.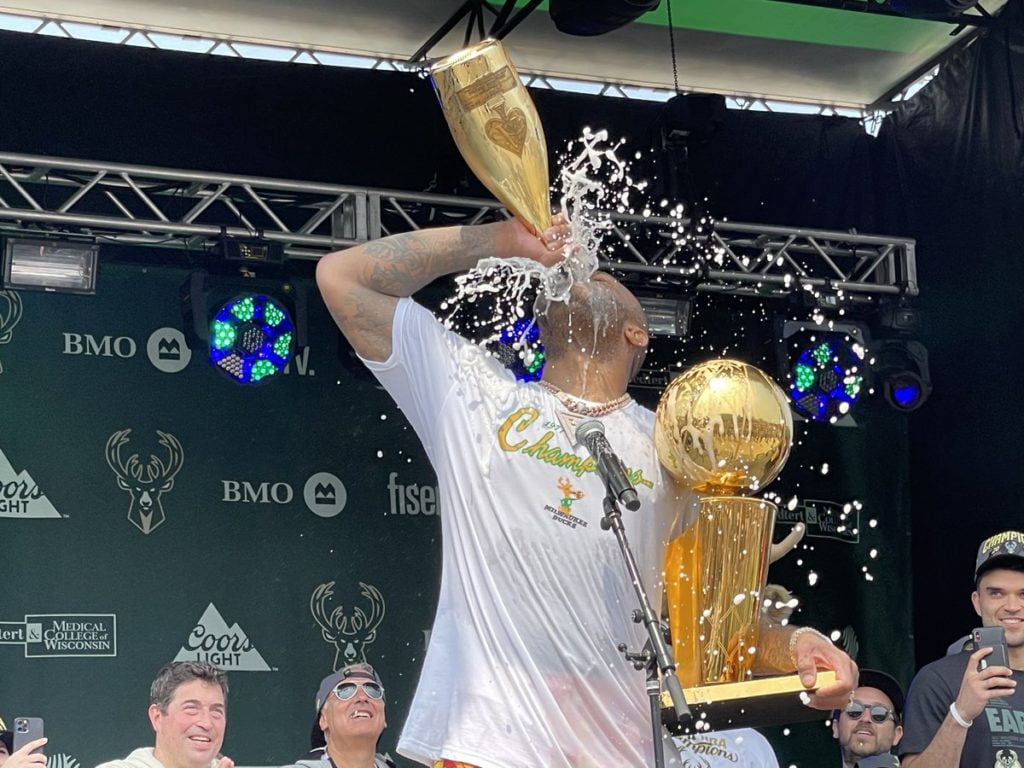 Milwaukee Bucks Needs Heading Into the Offseason
Milwaukee Bucks Free Agents
Here is a list of the players who are upcoming [team] free agents that will either need to be re-signed or replaced.
Jeff Teague, PG
Axel Toupane, SG (RFA)
Bryn Forbes, G (Player-Option)
P.J. Tucker, SF
Thanasis Antetokounmpo, SF (RFA)
Justin Jackson, F (RFA)
Bobby Portis, PF (Player-Option)
The Milwaukee Bucks will retain their top four players in Giannis Antetokounmpo, Khris Middleton, Jrue Holiday and Brook Lopez for the foreseeable future. The key to any championship is the role players that ensure a roster's stability. Both Bobby Portis and P.J. Tucker provided that for the Bucks, and both players could be gone this offseason.
However, Portis has indicated in the past that he does not care as much about the money and more about being happy. Having his name chanted by an arena full of fans may have inspiried him to make Milwaukee his home. Should he opt-out of his contract, it would likely be to negotiate a long-term deal. As for Tucker, the Bucks do own his Bird rights and could bring him back without dipping into the luxury tax. However, at 36 years old, Tucker could realistically retire with a ring and ride off into the sunset.
Thanasis Anteokounmpo will also likely be retained for cheap as he would have a chance to compete for a title with his brother again. Bryn Forbes should be expected to pick up his player-option to remain with the team.
Milwaukee Bucks 2021 NBA Draft Picks
Second Round, 31st Overall
Milwaukee Bucks Draft Targets
RaiQuan Gary
In the event of a P.J. Tucker retirement, the Milwaukee Bucks could draft RaiQuan Gary to fill a similar role. Gary's role in the NBA could develop into a smallball center, as his 6-6 height and 268-pound frame makes him a capable defender. His three-point shooting needs work, but his free throw shooting (73.2%) demonstrates potential for a consistent jumpshot.
---
Follow us on all of our social channels! Check out our Twitter, Facebook and YouTube for more great FlurrySports content.