It's finally bracket season! Sports fans across the country will be filling out the NCAA Tournament brackets hoping to win some sweet, sweet March Madness cash this year. Compete with your friends, co-workers, strangers online and even sportsbooks! That's right, BetOnline Sportsbook has a massive March Madness bracket contest this year giving away $250,000 in prizes, including $75,000 to first place!
Below, we will break down the details of the BetOnline NCAA Tournament contest, including how to enter. But first, let's discuss their March Madness promo so you can get free money to bet with for March Madness this year!
How to Claim March Madness Betting Offers
Claiming college basketball betting offers and getting your free money is really simple. It's as simple as 1-2-3!
Click this link to go to BetOnline
Sign up with your details, including age and address
Deposit and bet at least $25 (the price of the contest)
After you deposit the qualifying amount they ask for and place your first bet, you'll automatically claim your bonus!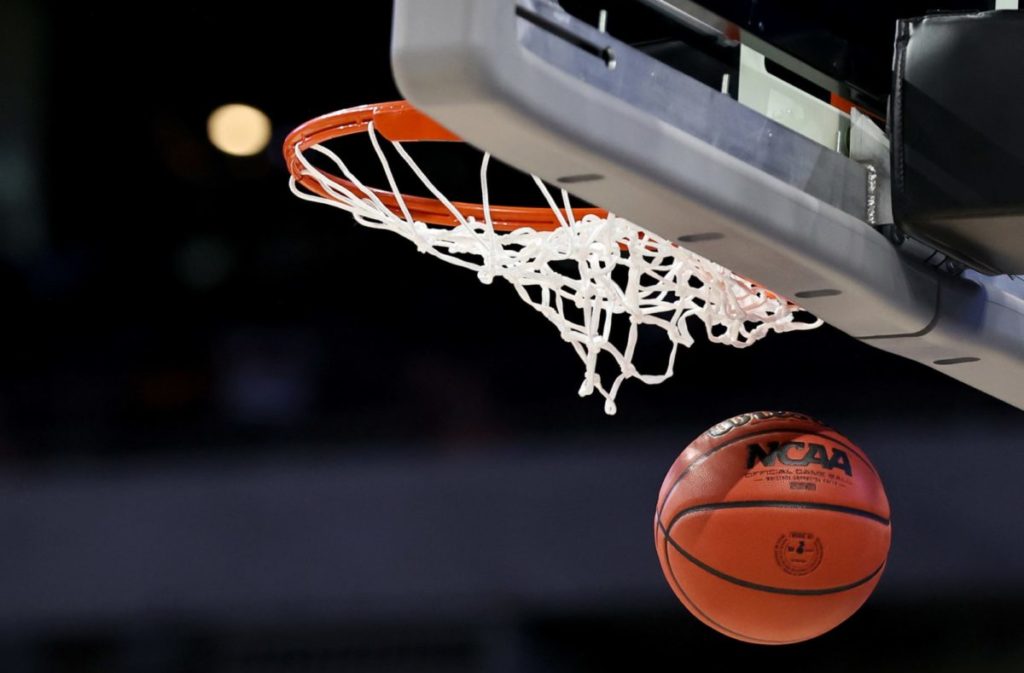 March Madness Betting Offer From BetOnline
College Basketball Betting Offer: Free $1,000 Bonus!
BetOnline has multiple ways for you to claim up to $1,000 absolutely free! The first promotion is a 50% deposit match up to $1,000. You must deposit at least $55 to claim this bonus. So, if you deposit $100 to bet on the NCAA Tournament, you will actually have $150!
The second promotion is for those who have a crypto wallet, and it can be claimed after the first promo. BetOnline is giving users a 100% bonus for first-time cryptocurrency depositors. They are matching this deposit dollar for dollar, and the minimum deposit is only $20 to get the bonus! In other words, you're already doubling your cash before getting a single NCAA Tournament pick correct!
Again, both promos can be redeemed, so get up to $2,000 free!
BetOnline Bracket Madness Contest Payout and Rules
After you signup using the link and directions above, click "Contests" on the right side of the top menu bar. You will immediately see the $250K March Madness contest. The first entry into the contest is $25, then you can get additional entries at a discount:
1 Bracket = $25
2nd Entry = $20
3rd Entry = $15
4th to 10th = $10 Each
11th to 20th = $5 Each
The contest is picking an NCAA Tournament bracket like normal. The point system is as follows:
1 point for every correct selection in the 1st Round
2 points for every correct selection in the 2nd Round
4 points for every correct selection in the Sweet 16
8 points for every correct selection in the Elite 8
16 points for every correct selection in the Final Four
32 points for picking the winner of the Championship Game
Finally, the prize pool! Here is how BetOnline Sportsbook is paying out the $250,000 for their massive March Madness contest:
1st = $75,000
2nd = $30,000
3rd = $15,000
4th = $7,500
5th = $5,000
6th = $3,500
7th = $2,500
8th = $2,000
9th = $1,500
10th = $1,000
11th-15th = $750
16th-20th = $500
21st-30th = $450
41st-50th = $400
51st-75th = $300
76th-100th = $250
101st-150th = $200
201st-400th = $100
401st-700th = $75
701st-1000th = $50
---
---
Top March Madness Betting Promos