The upcoming MLB 2018 season is right around the corner with the calendar about to turn to March, and for the first time in the game's history, the season will being on March 28 instead of in April.
In addition, for the first time since the 1968 season, all 30 clubs will be in action on Opening Day. Meaning bats will be cracking, balls-a-flying and flashing of the leather will be on deck (I'm sorry) for your favorite team in roughly a month from now.
But like with any sport, there always is a slew of questions for teams looking to win the World Series.
Firstly, before we dive in, is any team going to sign one of the hundreds of free agents out there? Jake Arrieta, Alex Cobb, Jonathan Lucroy and John Jay are some of the big names out there that have yet to find a home.
At least Eric Hosmer signed a long-term contract with the San Diego Padres for eight years worth $144 million. Since Baseball has no salary cap, we'll have to wait and see if similar contracts are offered to other free agents.
Los Angeles Dodgers
Clayton Kershaw, in my mind, is the greatest pitcher in the game today. However, the one thing that he lacks is a World Series championship. The Dodgers came painfully close in an epic seven-game series with the Houston Astros. Their roster is loaded with talent, and should be a contender in October again. The only question is: can they win it all?
Chicago Cubs
The Cubs won the Yu Darvish sweepstakes and boasts a pretty exciting rotation on the North Side. Jon Lester, Kyle Hendricks, Jose Quintana and Darvish will ride a starting rotation that will look to put last year's slump behind them. Plus, the big bats of Anthony Rizzo, Kris Bryant and Co. are a mainstay to keep their offense afloat. The window is very much open in Chicago.
Chicago White Sox
While the window is definitely open on the North Side of Chicago, don't count out the South Side just yet. The White Sox are entering their second year of the rebuild process. Yoan Moncada, Eloy Jiminez, Lucas Giolito, Michael Kopech and so many, many more in the pipeline. The Sox should be an exciting team to watch as their young players develop in the Majors, and GM Rick Hahn is gearing up for the long haul. Can they be this year's Minnesota Twins and shock the world?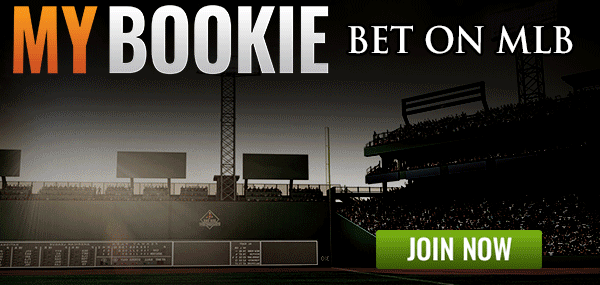 Boston Red Sox
When the Red Sox acquired P Chris Sale last season, he was brought in to do what David Price couldn't do: bring stability in the playoffs. However, that failed and the Red Sox were sent home by the Astros. But the Red Sox looked rattled in their five-game series, and with New York having such a strong season last year, the pressure is on Boston to contend in the AL East.
New York Yankees
It's absolutely absurd to think that Aaron Judge is going to be batting with Giancarlo Stanton, but here we are. The Bronx Bombers went out and signed the NL MVP to a 10-yr/$325 million contract in hopes to add another big bat to carry them to a championship. After all, arguably it was what they lacked when their series went seven against the Astros in the ALCS.
Washington Nationals
Sporting one of the game's most dominant pitching duos in Max Scherzer and Stephen Strasburg, led by superstar Bryce "Make Baseball Great Again" Harper, the Nats play just like their hockey brethren: a great regular season, and an ultra disappointing postseason. The Nats benefit from playing in a weak NL East, which practically guarantees them a spot in the postseason. Is this the year where they put past failures behind them? If not, is Harper moving on?
Houston Astros
World Series Champions. There are no better words in baseball, and it's a pinnacle that's hard to reach every year. The Astros have one of the best rosters from top to bottom, but baseball is an incredibly hard sport to repeat in. So there's only one questions: can they avoid a World Series hangover?
There are many more teams to cover as Baseball gets underway in the next few weeks. What questions do you have about your team? Tweet them to me at @WritingDavid!
Related Articles:
Red Sox Ink J.D. Martinez
Rays Deal Odorizzi to Twins
Eric Hosmer Agrees to Deal With Padres