With the top dogs like Derrick Henry and Alvin Kamara grabbing the headlines in the NFL, there are many solid running backs that are often overlooked, if not forgotten about. There are no better examples of this than Chris Carson and Joe Mixon. While they don't put up video game-like numbers, they are solid fantasy football options who can be the difference. Neither of these guys are good enough to produce RB1 numbers consistently, but both are solid options for RB2 on any team.
With similar ADPs (average draft position), many will have a choice between the two for that second running back spot on their fantasy team. So, which one should you take? Here's your breakdown of the Joe Mixon vs Chris Carson fantasy football ADP battle.
Joe Mixon vs Chris Carson Fantasy Football ADP Battle
Note: All ADPs and ranks reflect a 12-team, PPR draft format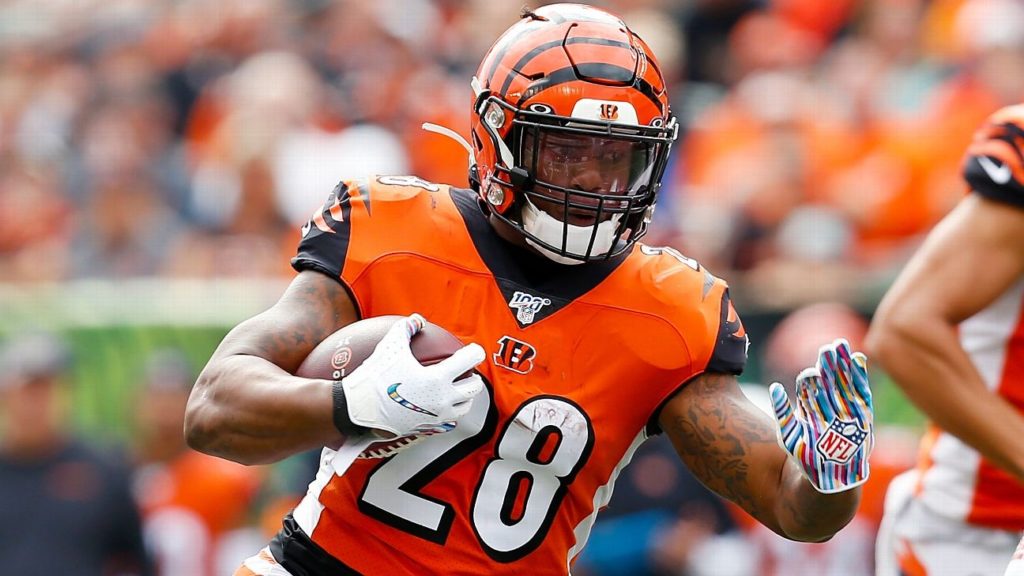 Joe Mixon Fantasy ADP: 2.07
ADP Position Rank: 13
Overall Rank: 19
Last season was one to forget for Joe Mixon. After a lackluster first three games, he found the endzone four times over the next three. Unfortunately for Mixon, those were the last games he played, as a foot injury landed him on injured reserve. It was an odd year for Mixon, as he has played in 14 or more games each of his first three seasons leading into 2020. We have seen from the two straight top-13 seasons in 2018 and 2019 that he can produce; the only question is if this offensive line will hold up for him.
Mixon gets plenty of touches in this offense, which is part of the reason why he's ranked so high. Unfortunately, that volume doesn't mean much of anything if your offensive line is nonexistent. This pitiful Cincinnati Bengals offensive line is exactly why Mixon is such a variable in fantasy football this season. We saw how bad they were for Joe Burrow. They were definitely complicit in Burrow's season-ending injury, as he was getting smacked around like a rag doll all season. As good as Mixon has shown us to be, he needs blocking to be able to do much of anything.
Even with a small sample size, when it comes to consistency, Mixon is exactly what you want in an RB2. Mixon provides a very safe floor, as he was a "starter" (top-24 RB) 50% of the time and a "boom" (top-6 RB) just under 17% of the time, according to our fantasy football consistency rankings. Compare that to him being outside the top-36 RBs just 16.7% of the time, and he is the "old reliable" needed to fill RB2.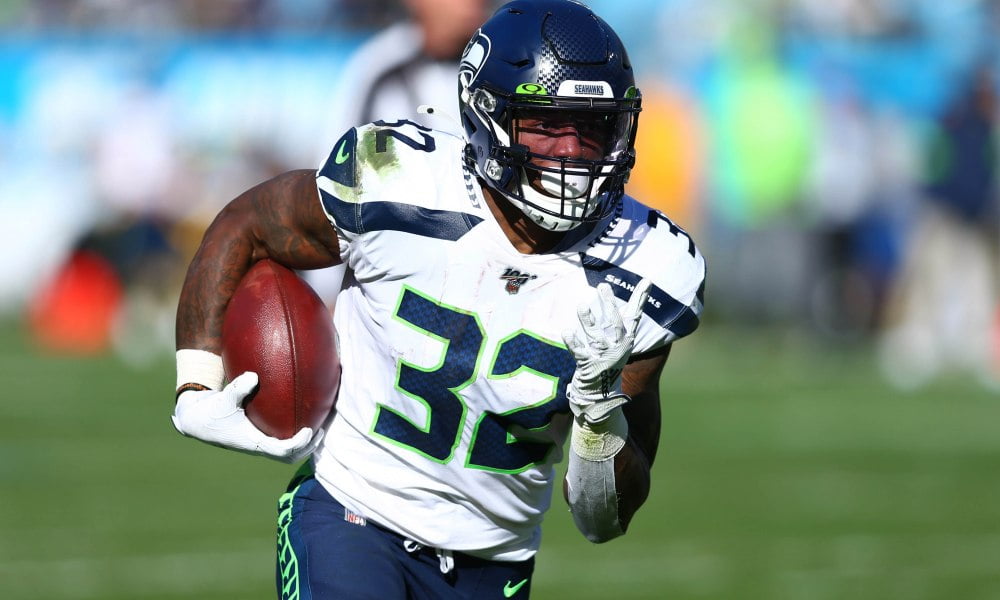 Chris Carson Fantasy ADP: 3.03
ADP Position Rank: 16
Overall Rank: 28
Much like Mixon, Chris Carson provides a very unique case. Over the past three seasons when he is on the field for more than half of the snaps, he averages 86 rushing yards, 0.76 touchdowns, over two catches and 18 receiving yards per game. In PPR leagues, that is good enough for about 11 points even without hitting the end zone. Unfortunately, durability is the name of the game for Carson as well. In four seasons, he has only played in 14 or more games in two of them.
If we look at the seasons where he played 14 or more games, Carson finished in the top-16 among fantasy running backs both times. In the other two, he finished 19th and 85th. Chris Carson opted to test free agency this past offseason and landed right back in Seattle, thanks to a contract of two years and just over $10 million. With that kind of money, there is little doubt that Carson is their guy. With him being a "bust" only 8% of the time last season, his success hinges solely on his durability.
Carson's current fantasy football ADP seems like a perfect steal if he can stay on the field. He finished as RB19 last season in just twelve games. Only two of the other backs ahead of him played less than 14. If Carson had played 15 games at his pace last season, he would've been a top-10 back. Selecting him all comes down to whether or not you are willing to bet on his health or not. If you think he stays somewhat healthy, he's a no-brainer in the third round.
Verdict
If I'm on the clock with these two on the board, I'm taking Chris Carson. Joe Mixon is, and has been, a more reliable back when it comes to staying on the field. With that being said, Mixon's offensive line is so bad that it levels the playing field. Seeing the rate at which Carson was picking up points when he was healthy, he is the choice here.
Not only do I see a better season, but you also will likely be able to wait and take him later than you would with Mixon. That one extra pick could be the piece that takes your team over the top, or keeps your team contending even if Carson goes down. In a world where mitigating risk is king, waiting on Carson is the best way to the crown.
---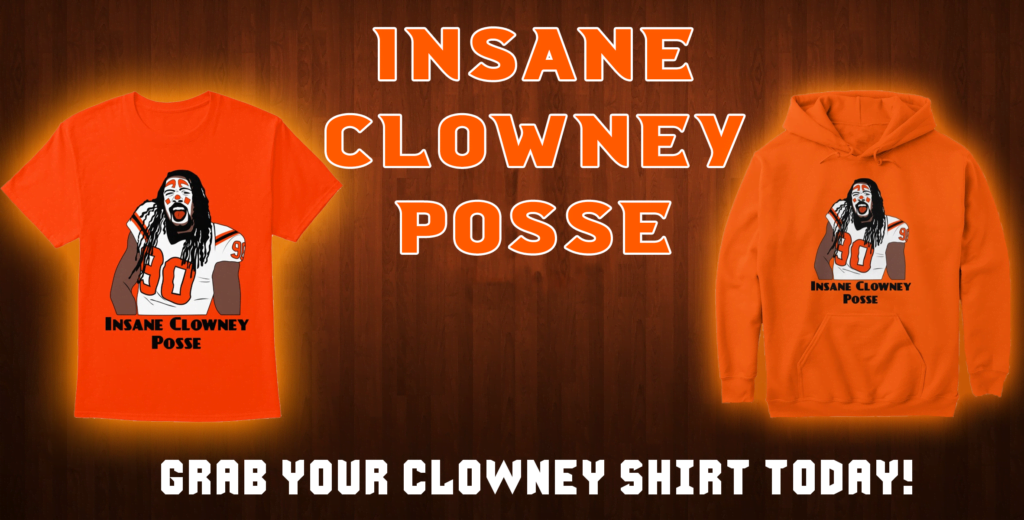 The only thing scarier than the Browns' pass rush are clowns. Get the design that shows off both today!
Available shirts in men, women and kids, along with posters and tumblers! Click here or the image above to see!
---