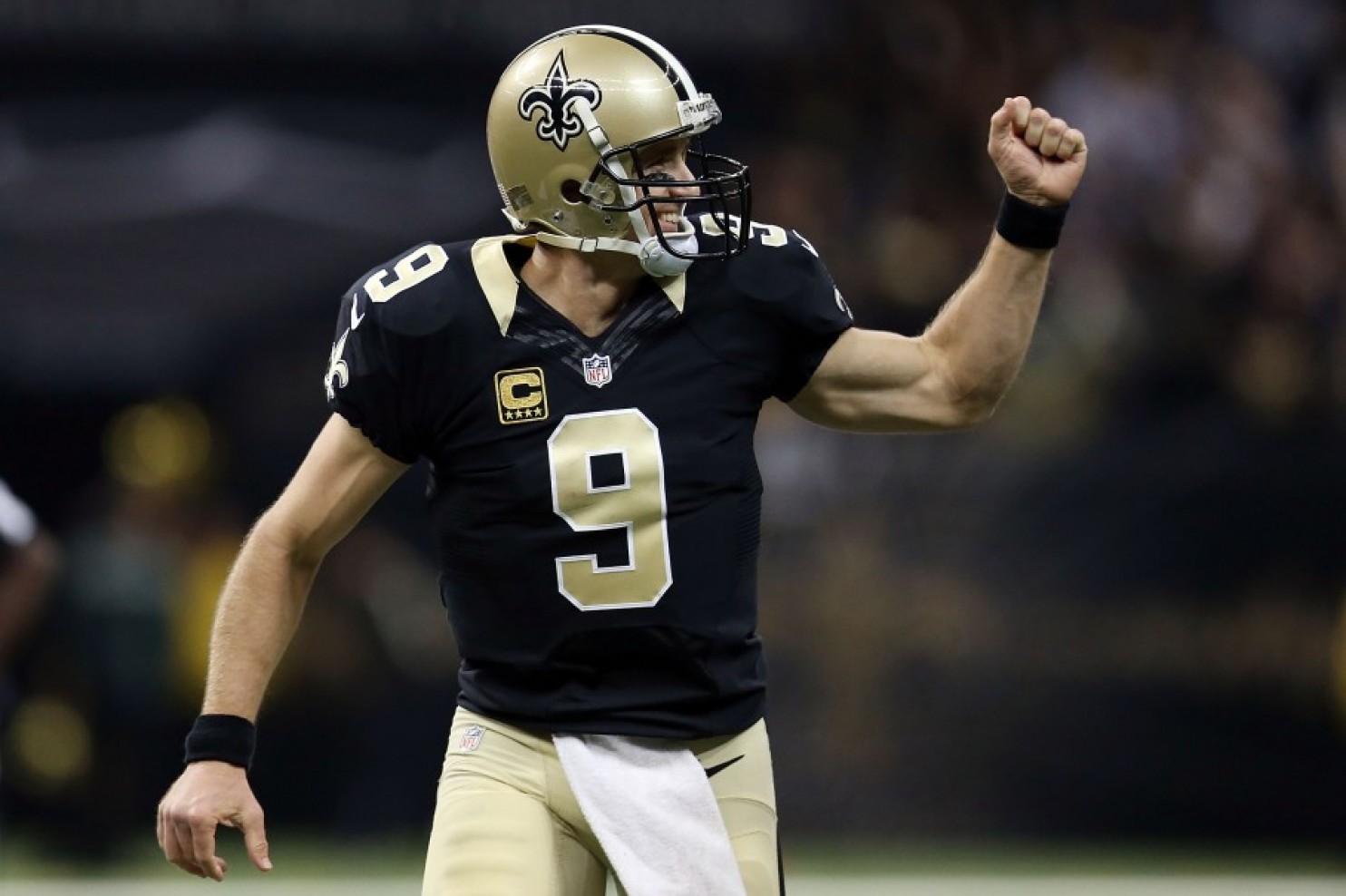 17 years ago Drew Brees was the second quarterback drafted in the 2001 NFL Draft, behind Michael Vick.
After a great college career that saw Drew Brees break multiple Big Ten records (Passing attempts, completions and Yards), he was selected by the San Diego Chargers in the second round of the 2001 NFL Draft. Drew Brees played five seasons for the Chargers before seriously injuring his shoulder, putting his NFL career in jeopardy.
Brees worked and clawed his way back to being healthy, and then went on to sign a six-year contract with the New Orleans Saints in 2006, right after hurricane Katrina, showing what type of man and player he is. He and his wife helped raise money for the city and helped rebuild it through charities and organizational work.
Drew Brees Now
Fast forward 12 years, and Drew Brees has led the Saints to a Super Bowl win in 2010 and six playoff appearances since taking over the franchise. Now with a revamped offense with younger weapons in Michael Thomas and Alvin Kamara, Drew Brees and the Saints are poised for another deep playoff run and potentially another Super Bowl ring.
Tonight on Monday Night Football, Drew Brees, the man who people called " too short," the man that people said "will never recover from that shoulder injury," the man that is so underrated and under appreciated in the NFL, only needs 201 passing yards to pass Brett Favre and Peyton Manning for the most career passing yards in NFL history. Brees also needs four touchdown passes to become only the fourth quarterback in NFL history to throw 500+ touchdown passes.
Drew Brees is a great QB.

He's even better at home.

He's the best at home in primetime. #FantasyFootball per @StatRoute_FF pic.twitter.com/M6AIAd1qAY

— Zach Brunner (@FantasyFlurry) October 5, 2018
The Saints will take on Alex smith and the Washington Redskins tonight on MNF. We know Brees comes to play at home in prime time, so  expect to see history tonight, as Drew Brees solidifies his spot among the best quarterbacks and players in NFL History. WHODAT
More Articles
"FitzMagic" Ends as Jameis Winston Named Bucs Starter