The 2021 NBA Draft is scheduled to take place on Thursday, July 29th in Brooklyn. As that date continues to draw closer, the hype surrounding the incoming rookie class will only intensify. Draft night always marks an evening of newfound hope for the future. Franchise goals can range from rounding out a contending roster to drafting a cornerstone player for the future. Among the highly-touted prospects in this year's NBA Draft is point guard Davion Mitchell out of Baylor.
The following is a complete Davion Mitchell NBA Draft profile, including stats, highlights and a mock projection.
Davion Mitchell Draft Profile, Stats, Highlights and Projection
Davion Mitchell
Position: Point Guard
Height: 6'2"
Weight: 205 lbs.
Age: 22
College: Baylor Bears
Davion Mitchell 2020-21 Stats
Games Played: 30
Points: 14.0
Rebounds: 2.7
Assists: 5.5
Field Goal Percentage: 51.1%
3-Point Field Goal Percentage: 44.7%
Free Throw Percentage: 64.1%
Steals: 0.5
Blocks: 0
Turnovers: 1.1
Davion Mitchell Highlights
Davion Mitchell Draft Profile
Strengths
Davion Mitchell plays the point guard position with a level of toughness that is rare. He impacts both ends of the floor with his ability to score and his aggressive defense. Mitchell has superb ball-handling abilities to go along with a blistering first step. It was a regular sight to see him blow by defenders on his way to the rim in college. Mitchell has also drastically improved his 3-point shot over the past few years. His speed and talent as a driver set up his knockdown shooting from deep. He is a strong decision-maker and has the tools to be a lockdown defender in the NBA.
Weaknesses
One primary knock against Mitchell is his foul shooting. He shot less than 65% from the charity stripe this past season at Baylor. That percentage will need to improve drastically at the next level for Mitchell to be counted on as a ball-handler late in games. Mitchell also doesn't have a very explosive leaping ability. Developing a floater could be key to his finishing in the paint at the next level.
Pro Comparisons
Kemba Walker, Jarrett Jack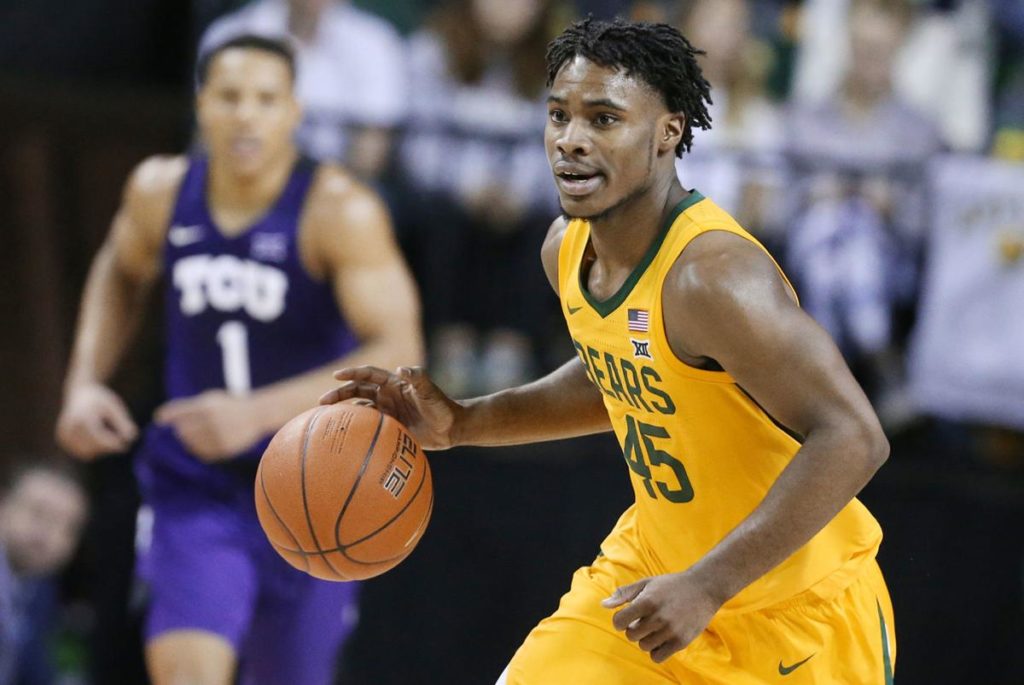 Davion Mitchell Draft Projection
All 2021 NBA Draft projections are taken from the latest Bleacher Report mock draft by Jonathan Wasserman.
Davion Mitchell is currently projected to be drafted by the Orlando Magic at No. 8 overall.
---
Follow us on all of our social channels! Check out our Twitter, Facebook and YouTube for more great FlurrySports content.