The Dallas Cowboys have devalued the safety position for quite some time. The last time this front office selected a college safety with a top-100 pick was in 2013, with J.J. Wilcox in the third round.
We'd have to go back to 2002 when they took Roy Williams with the eighth-overall selection out of Oklahoma to find the last time they used a first-round pick on one. Sure, we can argue that Byron Jones was drafted with the notion that he could play safety, but he only spent two of his five seasons in Dallas at the position and played corner as a rookie.
The bottom line is 18 NFL Drafts have come and gone, with Dallas only having identified one college safety they valued with the 48 top-100 picks they've had in that span. Dan Quinn will be the seventh defensive coordinator over that stretch, after a variety of different schemes, so it's not the system.
However, Dallas may be changing their stance this offseason. They've already signed Keanu Neal to play a hybrid safety/linebacker role.
Also, after a group of visits that included Malik Hooker and Damontae Kazee, the Cowboys decided to go with Kazee on a one-year deal. This would be a big help to a position that was underwhelming, to say the least, during the 2020 season.
Second-year safety, Donovan Wilson, showed flashes of playmaking ability, but the addition of HaHa Clinton-Dix was a fail. Darian Thompson didn't last long in the role either, and Xavier Woods continued his career-narrative of failing to live up to the expectations laid out by the franchise.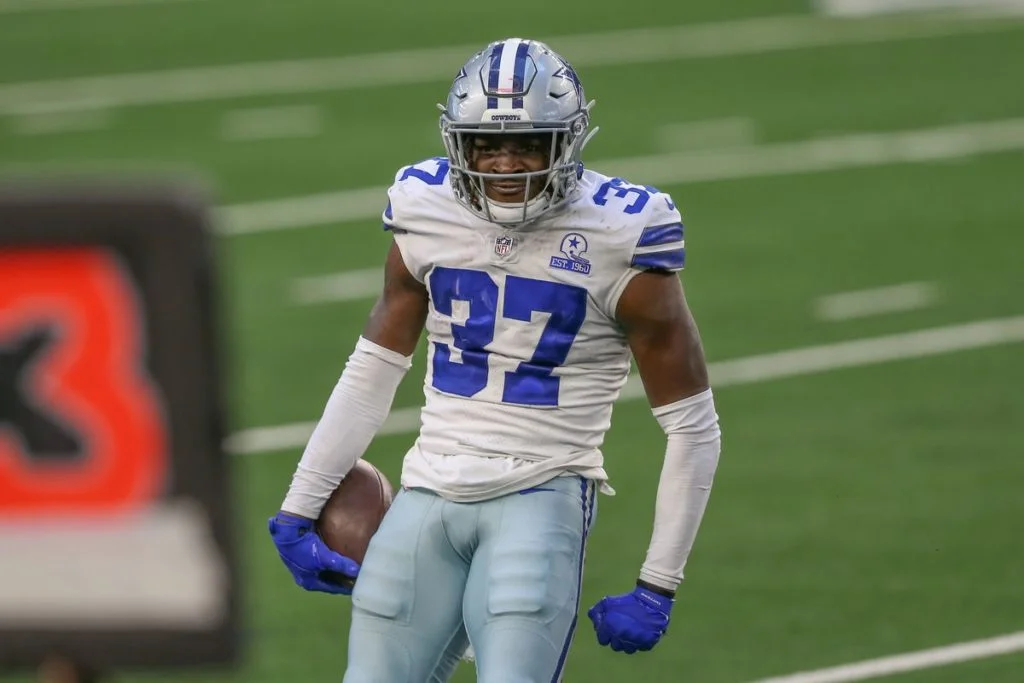 Which Cowboys Safeties Are Returning?
This list is short. Wilson will return for his third year and will likely compete with Neal for the starting job as the box safety in this defense. He has a nose for the ball and makes things happen when he gets to it.
Thompson will be back for the final year of the deal he signed last offseason, but his roster spot is anything but assured. In 2018 and 2019, Thompson played on one-year deals in Dallas as a veteran backup who could fill in at both positions while also impacting special teams.
That should be the only role he has in Dallas in 2021 if he makes the team. Steven Parker also returns after seeing spot time as safety for the Cowboys last season. Former fourth-round pick Reggie Robinson was groomed to be a safety as a rookie as well, although he could also return to his college position at corner in Quinn's scheme.
Woods Heading to Minnesota in Free Agency
After being touted as a sleeper candidate coming out of Louisiana Tech, Woods never truly broke out in any role he played for the Cowboys. That made his chances of returning to Dallas extremely slim, and after the early stages of NFL Free Agency, he found a home in Minnesota on a short-term deal.
What Do Cowboys Need at Safety?
Currently, I like what Dallas has in the mix near the line of scrimmage. Wilson does his best work there, where he is rarely tasked with matching up in coverage one-on-one. If Neal is going to play safety in the base scheme, that is where he will compete for time as well.
It's where Thompson would fit best as a reserve, as well as the newly-acquired Jayron Kearse. We don't have long-term commitments to any in this bunch, so I wouldn't rule out using a draft pick on someone if the right guy fell in our lap.
Still, the value would have to be well above where Dallas was picking, and the fit would have to be a match for Quinn's defense.
However, the single-high position is another story entirely. Kazee is coming off a torn Achilles and it's only a one-year commitment. The Cowboys have been notorious for signings like those in recent years to allow them to stay true to their draft board.
Still, I'd expect them to do their home work on the top single-high safeties in this class, and grab one if they get the chance.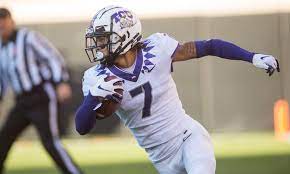 Cowboys Draft Targets at Safety
He may not be a great value at No 10, but TCU safety Trevon Moehrig could be a serious option if Dallas chooses to trade back in the first round. He ranks 17 on my Top-100 Big Board, and Cowboys' new secondary coach, Joe Whitt Jr. ran Moehrig's workout at his pro day.
Some day-two options could be UCF's Richie Grant, Syracuse's Andre Cisco and Pitt's Paris Ford. All have shown the range to fit at that single-high position and aren't afraid to come downhill with authority against the run.
Grant would likely be valued around the Cowboys' second-round pick at 44, while the other two have a good chance at coming off the board in the third round. Texas' Caden Sterns is also an option early on day three after having an up-and-down career in Austin marred by a few injuries.
Cowboys Draft Needs
Tier 1
Tier 2