The Cincinnati Bengals beefed up its defense this week and signed three more defensive players in NFL Free Agency.
Amani Bledsoe | Bengals Free Agency News
Defensive end Amani Bledsoe inked a one-year deal with the Orange and Black, according to Bengals.com.
Bledsoe (6-4, 280) is a second-year player from Oklahoma and signed with Tennessee in 2019. After a year on the Titans practice team, he landed in The Jungle in 2020.
He started in four games with the Bengals last year and played in 14 games and piled up 17 tackles and added two pass deflections.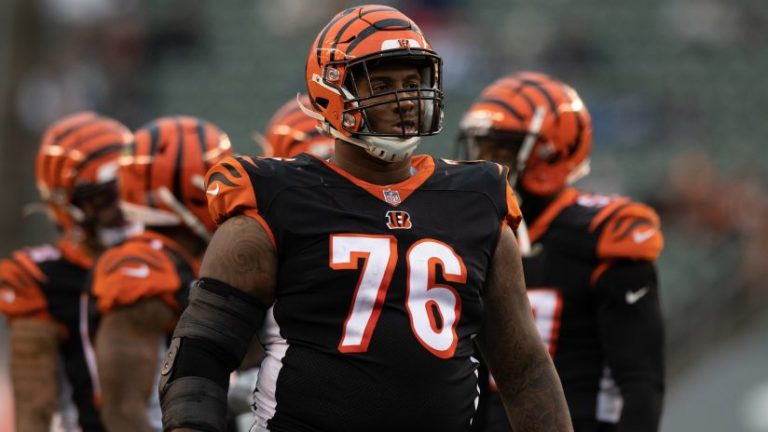 Mike Daniels | Bengals Free Agency News
And add defensive tackle Mike Daniels to the list of those players Cincinnati has resigned.
Daniels (6-0, 310) was an unrestricted free agent and put his name on a one-deal with the Bengals.
He was fourth-round pick in 2012 with the Green Bay Packers where he played until 2018. He then went to Detroit, where he spent one season, before coming to the Queen City in 2020. Last year, the University of Iowa product started in 11 games and pulled down 17 tackles.
For his career, he has played in 122 games and started in 85. He made 252 tackles with 30 sacks and one interception. Also, Daniels has five pass deflections to his credit, with two forced fumbles and three recovered fumbles. He also scored a touchdown from a recovered fumble.
Ricardo Allen | Bengals Free Agency News
And finally, the Bengals signed safety Ricardo Allen to a one-year deal.
Allen (5-9, 186) was a fifth-round NFL Draft pick in 2014 by the Atlanta Falcons. He started in the Super Bowl LI when the Patriots came from behind to knock off the Falcons, 34-28. He played in 77 games with Atlanta and had 340 tackles and picked off 11 passes and had 26 deflected passes.
The Bengals are high on Allen and feel he will step in and become an instant leader.
"You can tell just from talking to him for a couple of minutes he's going to have a command in the locker room," said Steven Radicevic, the Bengals director of pro scouting in a report from Bengals.com. "Guys are going to respect him. I think he'll be a good piece for us for sure."
Allen will join the team as a third safety, along with strong safety Vonn Bell and free safety Jessie Bates III.