A Chris Paul trade has been rumored for some time. Ahead of the NBA Draft, the Oklahoma City Thunder and Phoenix Suns have come to terms.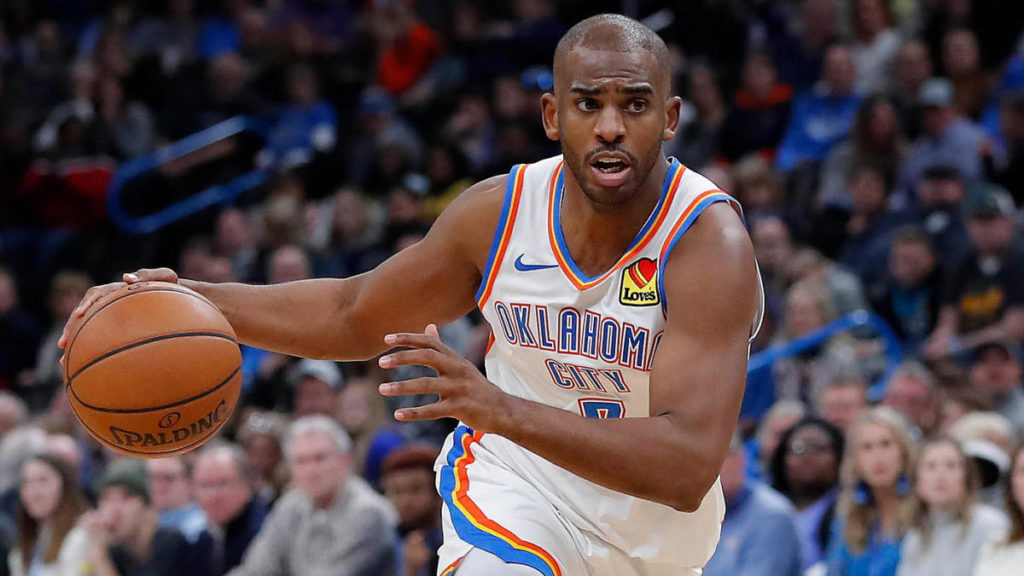 Chris Paul Trade to Suns
The Thunder have come out as trade winners in recent seasons, accumulating an immense amount of draft capital. On top of that, they have continued to find ways to win, finishing as the fifth seed in the Western Conference last season. Much of this success was attributed to the play and leadership of veteran point guard Paul.
However, with the young talent Oklahoma City has, along with the amount of high draft picks they will have in the near future, Paul is rightfully not in their long-term plans.
Now 35 years old, Paul is coming off a season where he averaged 17.6 points, 5.0 rebounds and 6.7 assists per game. These stats jumped to 21.3 points, 7.4 rebounds and 5.3 assists per game in the postseason. Paul also played 70 regular season games, which was his most since 2015-16, despite it being a shortened season.
Suns Trade Rubio, Oubre
The Suns traded away Ricky Rubio, Kelly Oubre, Ty Jerome, Jalen Lecque and a 2022 first-round draft pick. Phoenix has been longing for strong point guard play in their backcourt to complement Devin Booker. Clearly, Rubio was not filling their needs.
Oubre is coming off a career season, in which he averaged 18.7 points and 6.4 rebounds per game. He is a solid, young player that can be in the Thunder's plan going forward. Paired with the 2020 first-round pick, Oklahoma City fans should feel good about this trade.
The Thunder now have seven first-round draft picks over the next three NBA Drafts.
---
More Articles
The Daily Leadoff | FlurrySports' Daily Email Newsletter
Top-25 College Basketball Rankings