The 2024 Olympics are on the horizon and, based on what we saw from the 2023 FIBA World Cup, the Team USA basketball team will need a big overhaul. It is no secret that countries around the world have closed the gap on the States' dominance in basketball. But is that due to the United States not sending its best players to the FIBA World Cup?
Obviously, it's due to the United States not sending its best players, but people like Noah Lyles, who are Americans and actively root against their home country, don't share that same thought. Sorry that you picked the wrong sport, buddy.
The good news for the Team USA basketball team is that Lyles' comments, as well as the performance of Team USA, have seemed to spark something in the American stars that currently play in the NBA. That starts with the NBA's greatest player. LeBron James reportedly wants to take his talents to Paris next summer to put the rest of the world back in its place when it comes to the world's greatest sport.
Building the Best Team USA Basketball Roster For the 2024 Olympics
Team USA basketball will be led by Golden State Warriors head coach Steve Kerr and assistant coaches Erik Spoelstra (Miami), Tyronn Lue (Los Angeles Clippers) and Mark Few (Gonzaga), among a group of other professional and collegiate coaches. There is obviously a lot of talent on the coaching staff, with Kerr winning four championships, Spoelstra winning two and Lue winning one. Few also has the highest winning percentage by a college head coach with at least 600 wins in history – 83.6%.
To say that the coaching staff is prepared to take on the rest of the world is an understatement. The coaching staff will be fine, but the real question is who makes up the Team USA basketball roster.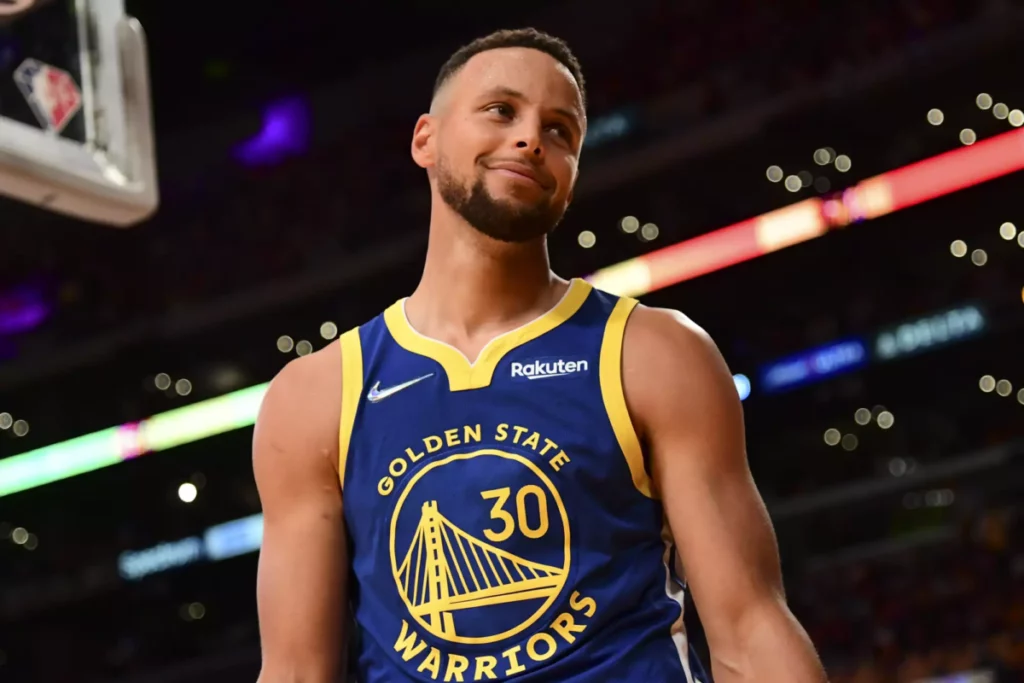 Point Guards | Team USA Basketball Roster
Steph Curry, Damian Lillard, Jrue Holiday
Not being able to claim Luka Doncic has an American is unfortunate, but as a collection, the States still has the best group of point guards in the world. That starts with Kerr's number-one guy and the second-best point guard of all time, Steph Curry.
Curry has been in the NBA for 14 years and defenders still have not figured out how to defend him from the three-point line. Put him against any other country in the world and the Warriors' all-time leading scorer can easily hit six threes a game. This is an obvious pick and one Curry should pursue as the only thing missing on his basketball resume is an Olympic gold medal.
Damian Lillard has been a top-10 player in the NBA, when healthy, for the last half-decade or so. His ability to shoot the three should be perfect when Curry is out of the game. Lillard is also an underrated passer, something that we have not seen much given how bad the Trail Blazers have been. I am sure that Lillard is looking for anyone else to get involved and he should have plenty of that on this team.
Jrue Holiday has been a mainstay at point guard for the Milwaukee Bucks over the past couple of years. Given the Bucks' defensive mindset, that has been a perfect match. The only problem is that Holiday is oftentimes relied on to score the ball, especially with Khris Middleton's injuries as of late. That has put the Bucks into some tough spots, especially in playoff games. What Holiday works best for on this team is Spoelstra's defensive mindset and Kerr's switch-happy philosophy. Holiday has the skill and size to switch onto almost any player 1-3 around the world.
Shooting Guards | Team USA Basketball Roster
Devin Booker, Anthony Edwards
If there is any doubt about Devin Booker's basketball abilities, I implore you to go back and watch the 2023 NBA Playoffs. In their series against Denver, Booker was unstoppable from the field, shooting 57% from the field and an astonishing 55% from the three-point line. Booker has the ability to be the leading scorer on this roster and if (spoiler alert) I did not pick Kevin Durant to be on this team, Booker would be my pick to be the leading scorer. Booker struggles defensively, but with a roster of NBA superstars, that can easily be hidden in the 2024 Olympics. Booker also has Olympic experience, winning a gold medal in 2020.
Maybe it is recency bias, but Anthony Edwards deserves to be on this team. During the 2023 FIBA World Cup, Edwards averaged 24.6 points per game, 5.8 rebounds and 4.4 assists on 46% shooting. Edwards was really one of the only Team USA members who could consistently carry the team when the offense was slow. His ability to get downhill and finish at the basket should be a perfect compliment to Booker.
Small Forwards | Team USA Basketball Roster
Kevin Durant, Jayson Tatum, Paul George
Much like Carmelo Anthony, no matter where Durant is in his career, he deserves a spot on the Team USA basketball roster. Durant currently has the lead over Anthony for most points in Team USA history. The Texas alum is still a top-five player in the NBA and his combination of offensive and defensive abilities are probably the best in the world. Durant has the ability to take over any game on the offensive end of the ball and will be the leading scorer on this team. Durant has also been here before, winning three gold medals.
Jayson Tatum's ability to lead a team has been proven over the last few seasons, but the problem with the Celtics is that when Tatum is off, the team is not good enough to make up for that. That is obviously not the situation on this team as Tatum should not need to carry the load here. Instead of scoring, Tatum can provide Team USA with great defending and rebounding, while being able to provide pressure-free buckets off of the bench.
I think that Paul George being on this team would provide Steve Kerr with an incredible defensive piece. While George is getting older and is taking some games off over the season, he is still one of the best wing defenders in the NBA. Kerr's desire for every one of his players to be able to switch onto any player on the opposing fits perfectly into George's game. George is a great two-way player who can impact Team USA without the ball in his hands.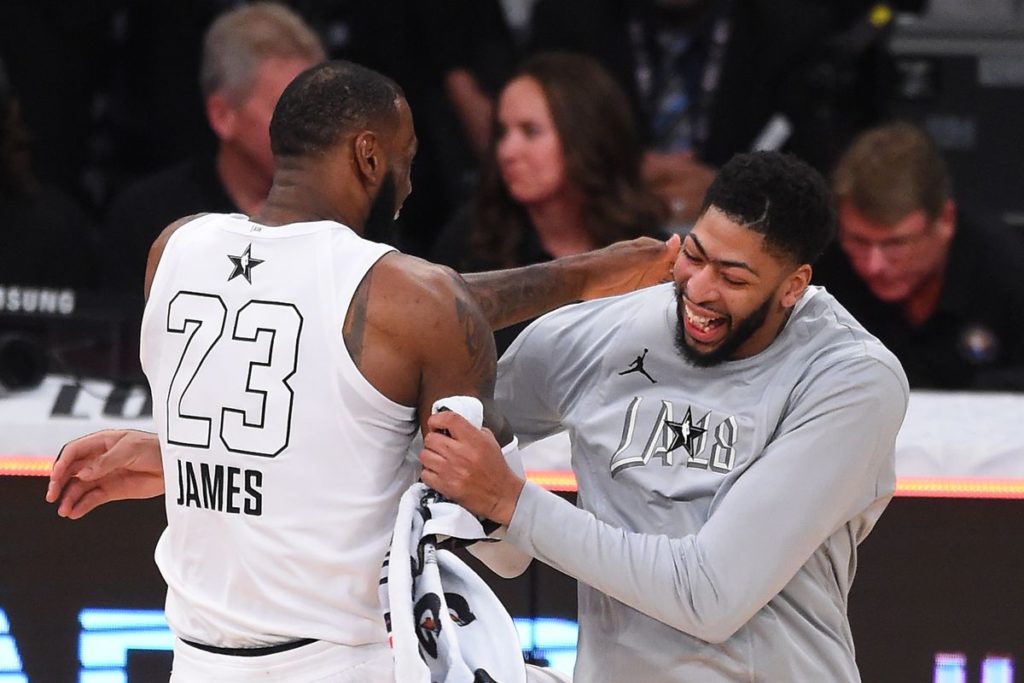 Power Forwards | Team USA Basketball Roster
LeBron James, Anthony Davis
As I said in the opening, LeBron James is the driving force behind this article. I am not a James fan by any means, but he is a top-two player in basketball history and is still a top-10 player in the NBA. Nobody on Earth has the ability to stop James from going to the basket, something that should be on full display next summer in Paris. A major problem with this year's FIBA team was just the inexperience on the team. James obviously rectifies that and should be the captain of the team as he looks for his third gold medal.
I was hesitant to put Anthony Davis on this roster, due to his injury history. With that being said, Davis is one of the best American bigs in the world. Much like Holiday and George, Davis has the ability to switch onto almost anyone on any other team in the world. Rebounding was a major concern for the FIBA team as well, something that I am sure Noah Lyles would never notice. Davis is still one of the best rebounders in the league and should provide the paint presence that is desperately needed, as the rest of the world has seemingly put the paint onto their number one focal point in game plans.
Center | Team USA Basketball Roster
Bam Adebayo, Draymond Green
Bam Adebayo's inclusion on this list is similar to Davis, as rebounding and defense are needed. I would project Adebayo to back up Davis in the starting Team USA basketball lineup, providing almost the exact same thing that Davis provides this team. Adebayo is an underrated passer and should be able to play a Dennis Rodman-hybrid role for Team USA. Bam's offensive game has taken a step forward too, if you go back and watch Miami's march to the finals last year he gave Brook Lopez, Nikola Jokic and Al Horford all that they could handle. If he can do that with those centers defending him, imagine what he can do when Georgios Papagiannis is guarding him.
The last selection I made for this roster is Draymond Green. That is solely for the team aspect and locker room. Green is obviously Kerr's guy, as the four-time All-Star has had a countless number of incidents and is still on the team. Domantas Sabonis deserved to get stomped on, by the way. Green is best friends with LeBron James and Steph Curry, therefore he needs to be on the Team USA basketball roster. Let's also not discredit Green's ability on the court. He is probably the best "do-your-job" player in NBA history, with shoutouts to Dennis Rodman and Danny Ainge. That is the second Rodman reference in this article, for those counting at home. I also think Draymond would take the 2024 Olympics way too seriously and start screaming at Durant if Team USA sees even a five-point deficit, which would be really funny. So, welcome to the team, Draymond!
I want it on record too that I would rather have Joel Embiid on this team over Bam Adebayo, but I am not completely sure Embiid would play for Team USA.
---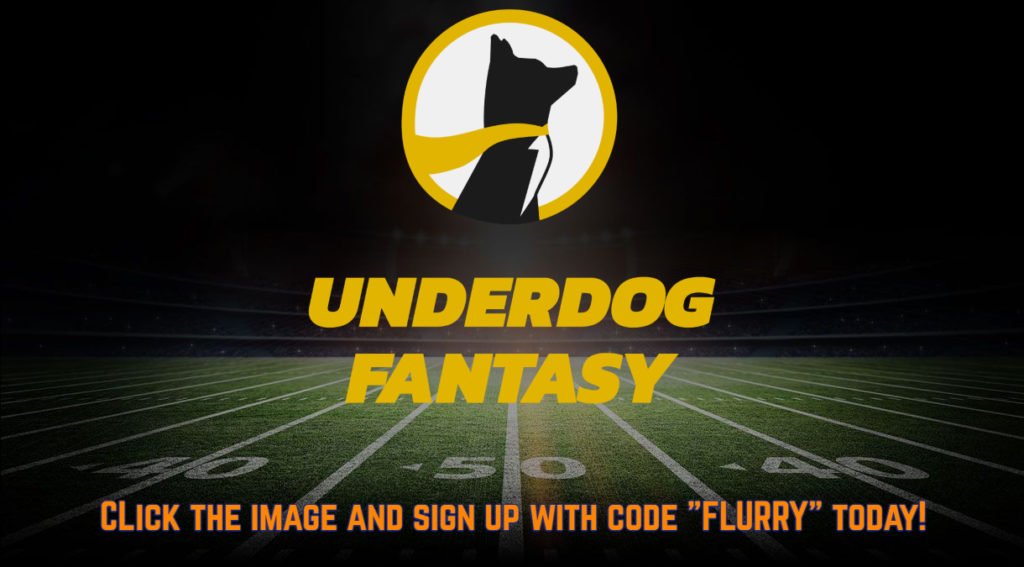 Underdog Fantasy is a new type of DFS that combines the fun of season-long drafts with daily fantasy sports. Aside from their fun, addictive draft mode, Underdog Fantasy also has pick'em player props for many different sports and athletes!
Click the image or RIGHT HERE to get signed up today, and don't forget to use the promo code FLURRY for a FREE $10 bonus on your first deposit!
---