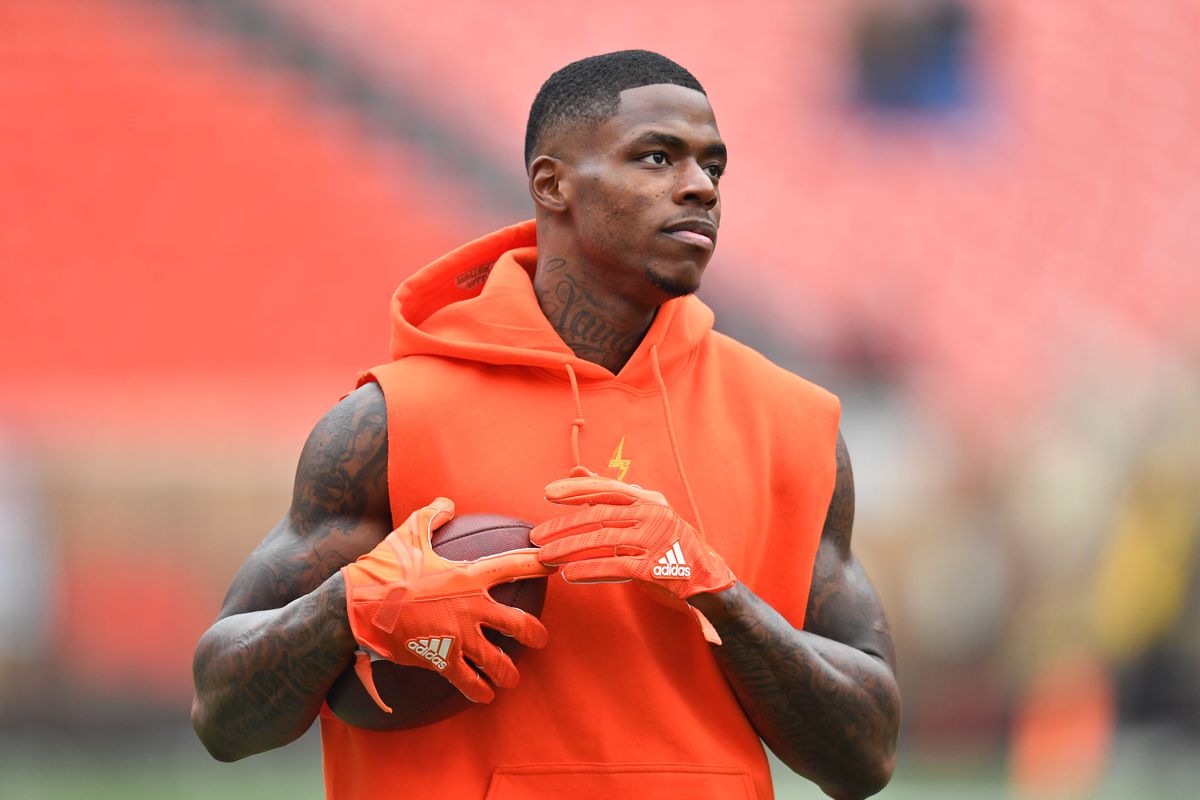 After a couple days of league-wide chaos, the Cleveland Browns have agreed to trade wide receiver Josh Gordon to the New England Patriots.
Cleveland announced their plan to release Josh Gordon on Saturday, which created a bidding war as teams attempted to acquire him before he hit the open market. As a vested veteran, Gordon would have become an unrestricted free agent instead of going on waivers.
"For the past six years, the Browns have fully supported and invested in Josh, both personally and professionally, and wanted the best for him, but unfortunately we've reached a point where we feel it's best to part ways and move forward. We wish Josh well," Browns general manager John Dorsey said in a statement.
The Patriots ultimately won this auction, filling a role they have been needing.
The #Patriots have agreed to trade for #Browns WR Josh Gordon, I'm told. Done deal. IT's for a conditional 5th round pick.

— Ian Rapoport (@RapSheet) September 17, 2018
Can Gordon Re-Establish His Dominance?
At 27 years old, Gordon, has appeared in just 11 games over the last four-plus seasons because of substance-abuse issues. He has violated the NFL's drug program multiple times, and recently spent time away from the Browns during training camp to continue a treatment program. Browns' reporter Mary Kay Cabot reported Gordon showed up Saturday "not himself." A source within the organization said there is fear that Gordon may have relapsed or be in danger of relapsing. While we have no evidence of this being true, it certainly raises red flags.
When on the field, Gordon can be a dominant vertical threat. In 2013, he led the league with 1,646 yards and 9 touchdowns on 87 receptions. Of course, he accomplished this in only 14 games. Since then, Gordon has just 655 yards in 11 games. There's no doubting the receiver's potential, but we haven't seen that dominant force since 2013, the same year that Calvin Johnson and Jamaal Charles were both still considered in their prime.
New England Patriots
It's no secret that the receiving corps of the Patriots is not as strong has recent years. Julian Edelman is still out with a suspension, and the team also lost Danny Amendola to free agency and traded away Brandin Cooks. At the position through two weeks, it has basically been Chris Hogan and a bunch of misfits. But even when Edelman returns, this Patriots offense would still be without a vertical outside threat.
At their best, the New England offense sported Randy Moss as the vertical threat with Wes Welker working from the slot. While they have done a good job at using Edelman in the "Wes Welker" role, the replacement for Moss has proved to be a difficult one. The team has tried Chad Ochocinco, Brandon Lloyd and recently Brandin Cooks. Josh Gordon is a bit different in that he has the build of a dominant outside receiver and he is still in his prime. Only time will tell if Josh Gordon will return to his dominant ways, but joining the best system in football is a good start.
Related Articles
Special Team Plays Lead to Vikings-Packers Tie