The first round of the 2023 NFL Draft kicks off tonight, it is shaping up to be an unpredictable night. Many people believe teams will be looking to draft back, while there are teams with obvious weaknesses who may look to go get their guys. One of the players that fans and analysts alike are excited to see drafted tonight is Bijan Robinson, running back out of Texas.
But who is going to draft Robinson? There are many different teams in the mix. Below, we will give a Bijan Robinson mock draft projection from many industry experts, as well as look at a Bijan Robinson draft profile.
Bijan Robinson NFL Draft Profile 2023
Bijan Robinson
Position: RB
Height: 5'11"
Weight: 215 lbs
Age: 21
College: Texas Longhorns
Strengths
Bijan Robinson is an all-purpose running back that can do damage in both the inside and outside game all while offering value in the passing game. Robinson is fast and agile but also runs with toughness and authority, making his game as unpredictable as it gets. He is a workhorse that will only do more damage the more carries he gets — and his soft hands and unique footwork will bring him a long way in the league.
Weaknesses
While Robinson excels in nearly every aspect, his decision-making has plenty of room for improvement. He's quick himself but sometimes his decisions to cut or take the outside lane are delayed, and it could cost him when facing speedy NFL defenses. It'd be best to form that plant-and-go mentality as soon as possible considering the hesitation seems to bleed into his urgency in pass protection situations, as well.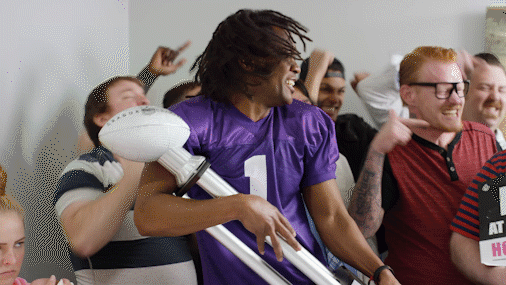 Check out TrophySmack today to get the best fantasy baseball trophies, belts, rings and draft boards in the industry!
Use the TrophySmack Promo Code FLURRY to get a FREE RING with the purchase of a trophy!
Bijan Robinson Mock Draft Projection | Expert 2023 NFL Mock Draft Projections
These Bijan Robinson mock draft projection picks can be found on the 2023 NFL Mock Drafts from ESPN, CBS Sports, NFL Network, Draft Network and Sporting News.
| | | | |
| --- | --- | --- | --- |
| SOURCE | TEAM | RD | PK |
| ESPN | Chargers | 1 | 21 |
| CBS Sports | Ravens | 1 | 22 |
| NFL Network | Falcons | 1 | 8 |
| Draft Network | Chargers | 1 | 14 |
| Sporting News | Eagles | 1 | 10 |