In basketball and baseball, players are easy recognized due to them not wearing a face mask or helmet. This isn't the case for football, though. Fans are forced to recognize players through their number. NFL players have embraced this, sometimes creating controversy about what number they are going to wear.
This begs the question, who is the best active player wearing each number? Some of these selections were tough, like #12, while other numbers were pretty easy.
With that being said, lets take a look at the best active NFL player wearing each number, 1-99.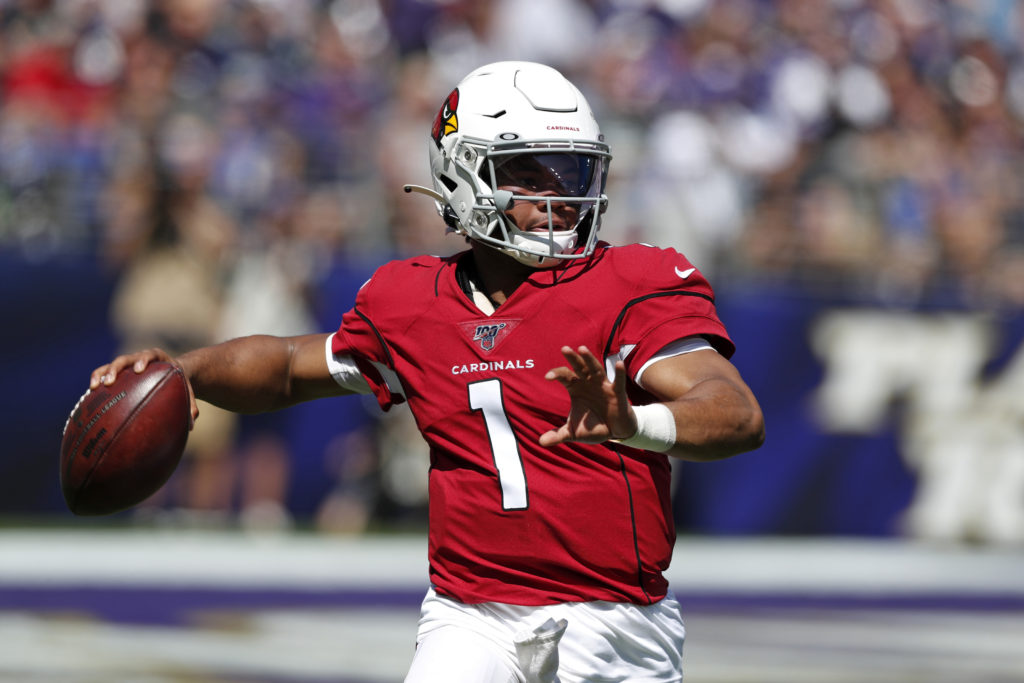 Best Active NFL Player at Every Jersey Number
1 – Kyler Murray
With Kyler Murray's breakout season, he has dethroned long-time #1 champ, Cam Newton.
2 – Darius Slay
In a recent jersey number switch, Eagles cornerback Darius Slay will switch to No. 2. He immediately becomes the best in the league to wear this number, usurping the worn down, overrated quarterback Matt Ryan.
3 – Russell Wilson
Since he was drafted, Russell Wilson has consistently been one of the best quarterbacks in the NFL. With Tyler Lockett and DK Metcalf, Wilson should have a flurry of options for years to come. Safety Budda Baker recently made his switch to three as well, through Wilson still is the best to wear the number.
4 – Deshaun Watson
Where will Deshaun Watson end up? Watson is a franchise-changing player. You have to think that he would be in the MVP conversation if Houston had just kept DeAndre Hopkins. Derek Carr and Dak Prescott present interesting arguments, but Watson is the guy here.
5 – Teddy Bridgewater
Teddy Bridgewater didn't have a great season at Carolina, and now he is on the way out. Christian McCaffrey going down didn't help, but Bridgewater didn't seem to provide much help for that offense. With the lack of options at this number, Bridgewater takes it by default.