The Cincinnati Bengals released veteran running back Giovani Bernard on Wednesday, after failing to find a trade partner.
The Bengals selected Bernard in the second round with the 37th pick in the 2013 NFL Draft. He played all eight seasons in Cincinnati. Overall, he appeared in 115 games (30 starts) and ran for 3,697 yards with 22 touchdowns. As a receiver, he caught 342 passes for 2,867 yards with 11 touchdowns, according to the team's website.
Bernard played college at North Carolina and was in the last year of a two-year extension. With the move, Cincinnati will free up $4.1 million in savings to the salary cap.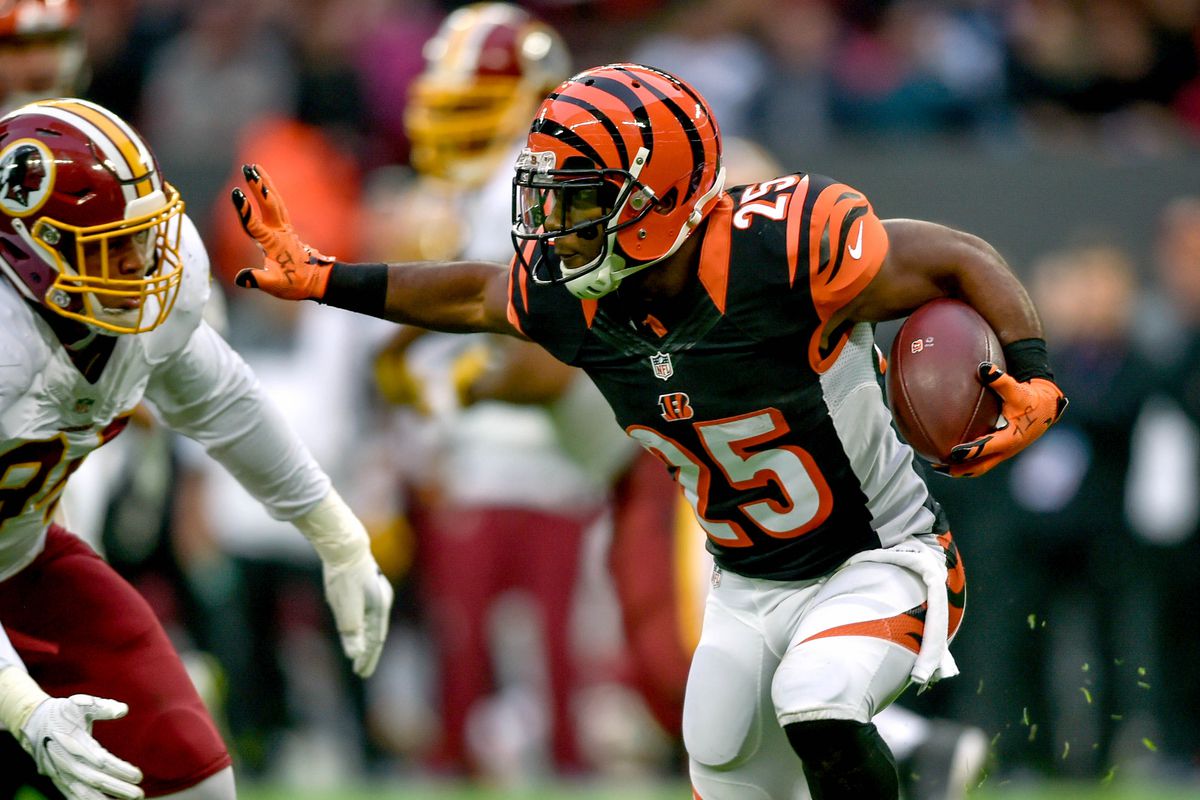 Bengals Cut Giovani Bernard
He started 10 games in 2020, because Joe Mixon sat with a foot injury. The ESPN report stated that Bernard's best game was against Pittsburgh, when he rushed for 83 yards. It was the first time the Bengals knocked off the Steelers in five years.
The team signed Mixon, who the Bengals selected in 2017 as the 48th overall pick, to a four-year extension worth $48 million last year.
Mixon sent out a tweet after the news was announced that Bernard has been released. "No better friend, teammate and mentor," he tweeted. "I'll always cherish our time together and can't thank him enough for all he has meant to my career. Wherever he goes is getting a great player and even better person."
---
Follow us on all of our social channels! Check out our Twitter, Facebook and YouTube for more great FlurrySports content.