The Cincinnati Bengals free agency push for WR Kenny Golladay fell short. He signed a four-year deal with the new York Giants worth up to $72 million, with $40 million guaranteed. The Bengals were looking to sign him to a one-year deal, and they are not accustomed to allocating that amount of money in guarantees.
Golladay is a 6-4, 214-pound receiver who has a knack for making contested catches. He would have been a massive upgrade to this offense, but the Bengals now have the opportunity to use that money to address their numerous other needs.
The Bengals finally landed an OT to help protect Joe Burrow. There are still a multitude of positions that the Bengals need to upgrade. They need multiple starters on the offensive side of the ball, and more defensive players for depth. They won't be able to add all of these additions through NFL Free Agency, so having a successful draft will be critical.
Potential Good Fits for the Bengals
Offensive line is still the top priority, regardless of the Riley Reiff signing. They must pursue a veteran guard, as there are many solid options left on the market. Adding talent to the wide receiver room will be crucial if they want to address it through NFL Free Agency, as opposed to the draft. The next priority should be to add defensive line, especially after the release of Geno Atkins.
These are the potential Bengals free agency targets still available.
Offensive Guard | Bengals Free Agency Targets
Trai Turner
The Bengals should go all in on Trai Turner to shore up their RG position. He should not command a huge pay day, but he is capable of being a really good player for years to come. Turner is only 27 years old and made five straight Pro Bowls with the Panthers. He was traded to the Chargers last season and struggled mightily, but considering how effective he was in Carolina, it is worth the risk for the Bengals to sign him.
Larry Warford
Larry Warford seems to be extremely underappreciated after the career he had with the Saints at 29 years old. Ever since he came into the league, he has been one of the most consistent players in the NFL. He started every game as a rookie in 2013 with the Lions, and in 2017 when he signed with the Saints, he made three straight Pro Bowls. He was released by Saints before last season, then decided to opt out in 2020 due to Covid. This would be another great addition to the offensive line
Kelechi Osemele
Kelechi Osemele would bring another veteran presence to the offensive line, with the addition of Reiff. Osemele is 31, and is a former Super Bowl champion. He's a two-time Pro Bowler (2016, 2017), but he is coming off torn tendons in both of his knees after Week 5 last season with the Chiefs. This would be risky, but as long as he is healthy and could pass a physical, it could work out perfectly. He could be a stop-gap at RG for this season, as they look to add more guards in the NFL draft.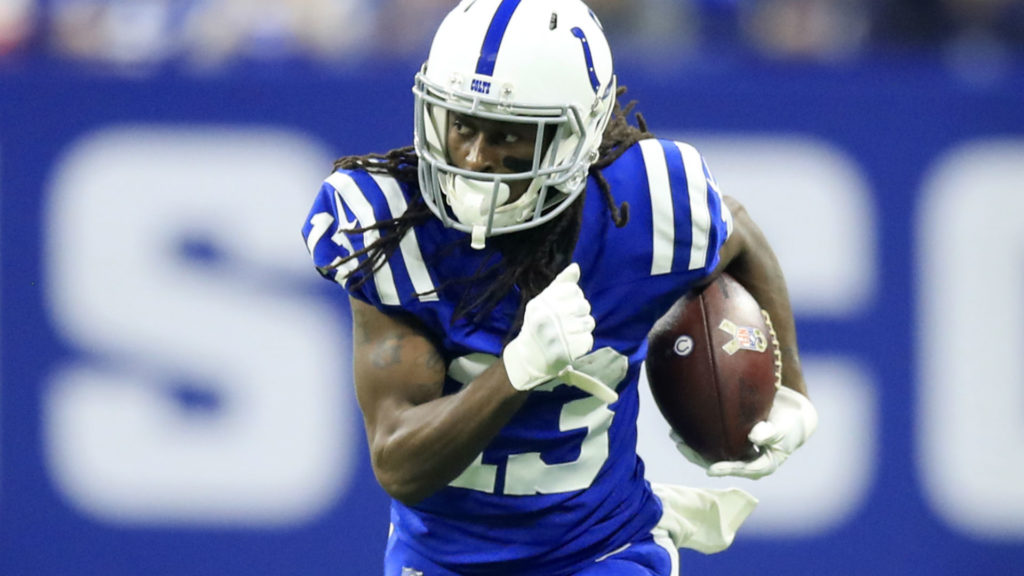 Wide Receiver | Bengals Free Agency Targets
T.Y. Hilton
If this was a couple years ago and T.Y. Hilton was hitting the market, this would be a no-brainer. Hilton is now 31 years old and coming off the worst season of his career. In his prime, he was dominant, making four Pro Bowls and leading the league in receiving yards in 2016. He still does provide the speed and quickness that the Bengals are lacking. He would not have the burden of being the top receiver in this group. It makes sense to sign him to a one-year deal for cheap, then draft a WR for the future.
Sammy Watkins
Sammy Watkins has severely struggled with injuries throughout his career, but he is still only 27 years old. Watkins is also a Super Bowl champion with the Chiefs. The Bengals lack speed at WR and Watkins is capable of providing that for them. The Bengals should take a flyer on Watkins on a one-year deal, and he will not be expensive, considering how bad the market has been for wideouts.
Defensive Line | Bengals Free Agency Targets
Jurrell Casey
Jurrell Casey, who is 31 years old, would be a great addition to replace Geno Atkins and add depth to the interior defensive line. He dealt with injuries and Covid issues in his first season in Denver, but prior to that, he was a force with the Titans. He made five straight Pro Bowls (2015-2019) and still has potential to be a productive player for multiple years. Besides his last year in Denver, he missed five total games in Tennessee in nine years. As we all know, the best ability is availability.
Jadeveon Clowney
Last season with the Titans, Jadeveon Clowney recorded zero sacks in eight games before being placed on the IR. Clowney might be expecting a huge payday, so it is unlikely the Bengals would go after him after signing Trey Hendrickson, if that's the case. But if his offers are not that high, the Bengals have a chance to pull it off. If Cincinnati landed a Clowney signing, their defensive line would dramatically improve. There is no such thing as having too many pass rushers. A trio of Clowney, Hendrickson and Hubbard on the outside, along with Reader and Ogunjobi on the inside could wreak havoc.
---
Follow us on all of our social channels! Check out our Twitter, Facebook and YouTube for more great FlurrySports content.