The 2021 NBA Draft is scheduled to take place on Thursday, July 29th in Brooklyn. With that fast approaching, the hype surrounding the incoming rookie class continues to soar. Draft night always marks an evening of newfound hope for the future. Franchise goals can range from rounding out a contending roster to drafting a cornerstone player for the future. Among the many intriguing prospects in this year's NBA Draft is guard Ayo Dosunmu out of Illinois.
The following is a complete Ayo Dosunmu NBA Draft profile, including stats, highlights and a mock projection.
Ayo Dosunmu NBA Draft Profile, Stats, Highlights and Projection
Ayo Dosunmu
Position: Guard
Height: 6'5"
Weight: 200 lbs.
Age: 21
Team: Illinois Fighting Illini
Ayo Dosunmu 2020-21 Stats
Games Played: 28
Points: 20.1
Rebounds: 6.3
Assists: 5.3
Field Goal Percentage: 48.8%
3-Point Field Goal Percentage: 39.0%
Free Throw Percentage: 78.3%
Steals: 1.3
Blocks: 0.3
Turnovers: 2.3
Ayo Dosunmu Highlights
Ayo Dosunmu Draft Profile
Strengths
While he won't have the same usage rate in the NBA as he did in college, Ayo Dosunmu brings plenty of intangibles and effort with him to the pros. His strength and change of pace serve as his two greatest weapons when handling the ball. Dosunmu showed a sound ability to read the floor and make the right passes in college as well. He has the ability to finish at the rim and steadily improved both his shooting from both the charity stripe and beyond the arc in college. As a defender, Dosunmu has great awareness and versatility. He also has the coveted "clutch" gene in him.
Weaknesses
Perhaps Dosunmu's biggest weakness for teams to consider is his shooting. He has a low release point and the percentages from college certainly don't jump off the page. He also was very reliant on his right hand as a finisher. Dosunmu's propensity to attempt risky passes was a bad habit that saw his turnover numbers swell at times.
Pro Comparison
Jrue Holiday, Delon Wright, Elfrid Payton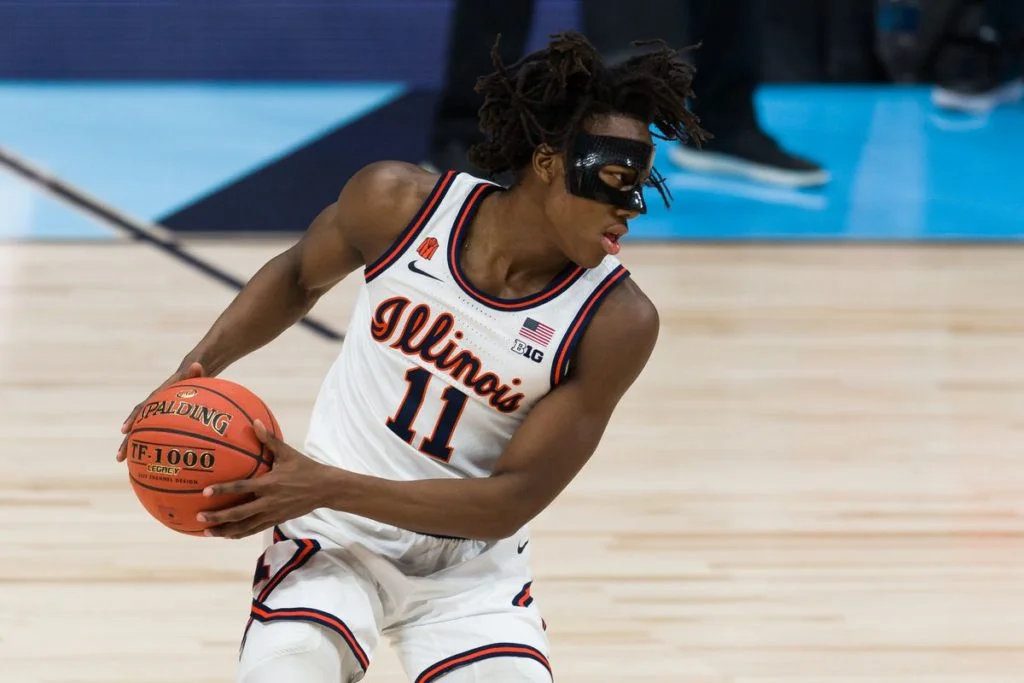 Ayo Dosunmu Draft Projection
All 2021 NBA Draft projections are taken from the latest Bleacher Report mock draft by Jonathan Wasserman.
Ayo Dosunmu is currently projected to be drafted by the Denver Nuggets at No. 26 overall.