It's been a long year of evaluating prospects for the 2022 NFL Draft, and while I'm just getting this final mock draft in before the event starts, better late than never. I don't predict trades, and tried to stay as true to my big board as possible.
Tonight will offer plenty of intrigue as well. Where will the run on quarterbacks start? Will any receivers that are planning to hold out be dealt? How about Jimmy Garoppolo or Jordan Love. Will teams unhappy with their options in the top ten look to move back? Will teams that passed on a passer in the first round look to move back into it for one? It's going to be a fun night.
1. Jacksonville Jaguars Travon Walker DL Georgia 4 (Big Board Rank)
Comments: While the Jaguars were in a no-brainer situation a year ago with Trevor Lawrence, this draft class doesn't have a clear favorite. I'm a big fan of Hutchinson here because I think he's one of the safest picks in this draft, even if I believe his best position is as an interior-shaded end.
Still, the reports of Trent Baalke favoring Walker make sense considering his rare physical traits, and this is a swing for the fences that could make him look brilliant if he connects on Walker's immense upside. There is plenty of skepticism over Walker's projection because he played out of position at Georgia. If Baalke does go with the former Bulldog, his job probably rests on Walker's shoulders.
2. Detroit Lions Aidan Hutchinson DL Michigan 1
Comments: The Lions are in a more comfortable situation than Jacksonville, who has a lot of pressure riding on getting this pick right. If Hutchinson is available for Detroit, you keep the former Wolverine in the state with a reasonable explanation of him being the safest pick in the class that many feels should go first overall.
If Walker is available, you can justify the selection by pointing to his enormous potential that fits in Detroit's defensive scheme that likes to mix their fronts. Even if they go with Kayvon Thibodeaux, I get the logic considering they hit on Penei Sewell a year ago out of Oregon. Heck, Sewell is an in-house character reference for the pass rusher.
Of course, any of these have the potential to fall short of expectations, but Detroit's not on the same ticking clock as Jacksonville because they don't have their quarterback. When they finally draft their potential face of the franchise, the pressure will start building to get every pick right.
3. Houston Texans Ikem Ekwonu OL North Carolina State 3
Comments: Houston has been a mess for over a year, and it's time for this franchise to start changing its narrative. I like the hire of Lovie Smith, who can help install the kind of environment that can get things turned around for the Texans, but the front office must do their part by adding talented pieces to this rather dismal roster.
Ekwonu has value in this spot for multiple reasons. For starters, he could slide in at right tackle and be an instant upgrade or line up at left guard next to Laremy Tunsil to give them one of the best left sides in all of football. Additionally, if the Texans decide to trade Tunsil to help fuel their rebuild with extra draft capital, Ekwonu is already in-house as his successor at left tackle.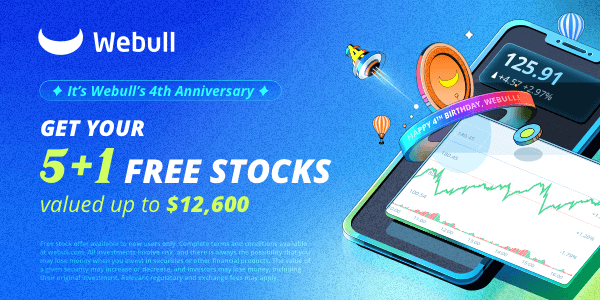 4. New York Jets Ahmad Gardner CB Cincinnati 10
Comments: I'm sure Robert Saleh would love to get their hands on Hutchinson or Walker, and I wouldn't be shocked if reports surface involving their willingness to move up to one or two. In this scenario, the Jets still have plenty of guys that can help this team.
However, deciphering the candidates that can or can't slip to ten will be the trick. Considering the Giants and Seahawks would love to get their hands on Gardner, I see no reason to pass on him here. Saleh and Marquand Manuel covet long, athletic corners, and the former Bearcat fits the description well.
5. New York Giants Evan Neal OT Alabama 2
Comments: I love the fit of Neal ending up with the Giants, as he can play on the right or the left based on where Brian Daboll chooses to play Andrew Thomas. The offensive line has been the weak spot for this team, who have continuously brought in offensive skilled positions players only to watch them underachieve thanks to their struggles in the trenches.
Of course, Saquan Barkley's injuries, Daniel Jones's inconsistencies, and Kadarius Toney's immaturity may have something to do with that as well. Still, it's time to start building this roster from the inside out, and we will see if Joe Schoen is up to the task.
6. Carolina Panthers Charles Cross OT Mississippi State 9
Comments: I can't imagine how difficult it will be to come to a final decision for the Panthers. Matt Rhule is on the hot seat, and there isn't a quarterback in this class that can change that in year one. Is it fair to make a move that benefits the five-year plan when you've got a coach that needs to show improvement right now?
That is Scott Fitterer's call, but there are other options. Carolina could make a play for Green Bay's Jordan Love or even dial up San Francisco about the reliable yet-unspectacular Jimmy Garoppolo. Even if they choose to ride it out with Darnold for one more season, they have to get better on the blindside.
Quarterback and left tackle are arguably the two most essential pieces on an NFL roster, and unlike any signal-caller in this class, Cross can make this roster better the day he steps into the building. I say they make the quarterback's job easier instead of this ongoing game of musical chairs.
7. NY Giants via Chicago Kayvon Thibodaux EDGE Oregon 6
Comments: This might be the best-case scenario for New York, with the possible exception of swapping out Thibodeaux for Gardner. Still, I mentioned earlier that it's time for the Giants to start building from the inside out, and Thibodeaux falls in line with that.
I get the concerns about Thibodeaux being too wrapped up with his image, but NFL teams better get used to it, considering the NIL deals college players are raking in. The bottom line is the former Duck has enormous potential to be a difference-maker off the edge, and the Giants need help in that area. At one point, Thibodeaux and Neal were considered the top two prospects in this class.
8. Atlanta Falcons Kyle Hamilton S Notre Dame 5
Comments: The Falcons may have one of the least talented rosters in the NFL, and things will only get worse if Grady Jarrett is shipped out of town to help with the rebuild. Considering they are in a rebuilding mode, the top player on the board can't be ignored, and Hamilton is that guy.
Not only is he one of the safest picks in this class as a disciplined box safety with a nose for the action, but he's also a terrific leader that can be part of the core this team chooses to build around. I'm not ruling out a receiver, as the Falcons could get their pick of the litter here. If a quarterback is the route they choose, moving down five or so spots would make the most sense.
9. Seattle via Denver Jermaine Johnson EDGE Florida State 17
Comments: If the first eight picks fall this way, Seattle will not be thrilled with their options. Grabbing one of the top tackles or a corner like Gardner, who fits their system perfectly, has to be the goal. However, they are all off the board, and I don't love the value of Trevor Penning here.
A pass rusher also makes sense, and Johnson is the best one available. Still, if this is the scenario, the Seahawks would do well to move back. I'll add that a sleeper pick could be Devin Lloyd jumping into Bobby Wagner's old role. He's one of the top players available, and the need is apparent.
10. NY Jets via Seattle Garrett Wilson WR Ohio State 12
Comments: The New York teams are getting what they want in this mock draft, as the Jets nabbed a corner that is a spot-on match for their system, and now they get their pick of the top receivers. I must admit figuring out which one they'd like most is challenging.
Drake London mixes outstanding size with surprising skill as a route-runner. However, they have Corey Davis locked up to be their X receiver. Jameson Williams offers the big-play ability you'd like to pair with Zach Wilson's arm, but how much will the Jets get from him in year one with that knee injury? Still, he may be their guy if New York is willing to look past their 10-year track record of missing on top receivers.
Wilson is a polished prospect who can make a difference on day one, and it's his high floor that sold me on him over Williams' upside. His route-running on the perimeter would make him a natural fit as a Z receiver in Mike LaFleur's system, and he'd also give this roster some deep speed.
11. Washington Commanders Drake London WR USC 11
Comments: While adding a receiver like London would be the smart way to go, it may also be necessary if Washington isn't planning to cave to Terry McLaurin's reported holdout threats. Rumors have swirled about Deebo Samuel, A.J. Brown, and McLaurin being advised to hold out for massive extensions.
Of the three teams, Washington has the most space to oblige but also the most recent to wait and see what the others get. While McLaurin has been the Commanders' top target since stepping into the league, I don't view him in the same light as the other two.
It makes sense for Washington to see what Samuel or Brown fetch and follow suit based on those figures. However, if McLaurin is around for the long haul, pairing him with London would give the Commanders a pair of reliable targets that could haul in 100 receptions apiece for years to come.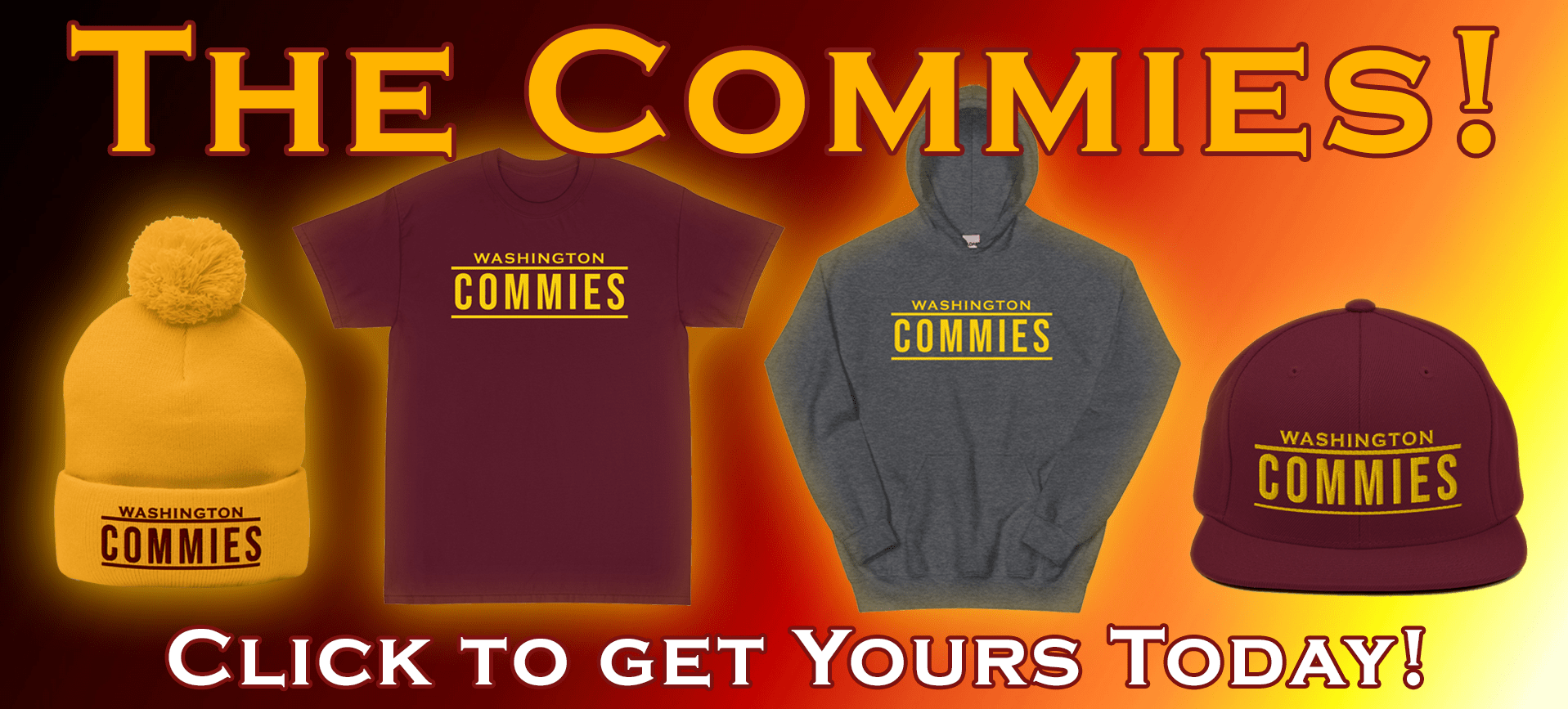 12. Minnesota Vikings Derek Stingley CB LSU 7
Comments: I'm never a fan of picks that are this obvious because if it's obvious to the masses, it's also obvious to those who covet the player. Still, if a team like Philadelphia or Arizona wants to move up, it needs to be above Minnesota.
While drafting a cornerback seems like an annual option for the Vikings, few of their past selections make better sense than this one. When healthy, Stingley has shut-down ability that was apparent in his debut year at LSU. I'd love to see Patrick Peterson act as a big brother to Stingley to help him maximize his enormous potential.
13. Houston via Cleveland Jameson Williams WR Alabama 18
Comments: Before his ACL injury in the National Championship, Williams seemed like a strong bet to come off the board in the top ten picks. While that still could be the case, I think Houston would be wise to go after the big-play threat if he gets to 13.
As I mentioned earlier, this roster is devoid of talent, and Williams has as much upside as any receiver in this class. Adding a playmaker like this would be the kind of move that can get this franchise back in the good graces of their fans after the Bill O' Brien and Deshaun Watson fiascos.
14. Baltimore Ravens Jordan Davis DT Georgia 16
Comments: I went back and forth with several options here. I think Tyler Linderbaum would be a day-one difference-maker at center, while Penning's physical nature would be fitting at right tackle in this run-heavy offense.
Still, when I ask myself, "What Would Ozzie Do" I keep coming back to Davis. While Newsome has been retired since 2018, you have to believe that he still has the ear of Eric Decosta around this time of year. Putting Davis in the middle of that defense would be reminiscent of the days when Haloti Ngata wreaked havoc in the Ravens' 3-4 scheme.
While Michael Pierce is back in Baltimore, I'm not writing off Davis as their guy for a 340-pound player that is set to turn 30 this season. Nose tackles don't typically age gracefully, and after his time with the Vikings ended prematurely, I see him more as a guy that can back up a more prominent option like Davis.
15. Philadelphia Eagles Devin Lloyd LB Utah 8
Comments: I could see the Eagles moving up to grab a player at a premium position like a wide receiver, cornerback, or defensive end. Still, this would be a pleasant surprise, as Lloyd's final grade was not far from being a top-ten value.
He's a three-down linebacker that would fit well in Philadelphia's blue-collar environment. Derek Stingley, Jermaine Johnson, or Jameson Williams would make the most sense if they were to move up.
16. New Orleans via Philadelphia Kenny Pickett QB Pittsburgh 27
Comments: The debate revolving around New Orleans' swap of draft capital with Philadelphia is whether the Saints did so to add more ammo to move up or if they have two needs they plan to fill. There are apparent holes at left tackle and wide receiver, and I'm still not sold that Jameis Winston is anything more than a placeholder at quarterback.
Still, they've done their due diligence on the top passers, and if they have a favorite, waiting around at 16 may not be wise. For me, I would think Pickett is the right fit. The hand size won't be an issue in a dome, and his disciplined nature with the football, combined with some experience under center, could fit the balanced offense New Orleans would love to field.
Maybe they opt for Malik Willis, who could be groomed behind Winston. They could also grab Penning and a receiver with these two picks and fill two of their most pressing needs. This one will be one of the more intriguing mysteries of the night.
17. Los Angeles Chargers Trevor Penning OT Northern Iowa 15
Comments: The fit of Penning with the Chargers is another obvious one that could spark a move up by a team like Dallas or Tennessee. In their season-ending loss to Las Vegas, storm Norton was the weak link, and Penning offers an immediate upgrade.
Pairing him with Rashawn Slater would allow the Chargers to sleep easy at night, knowing Justin Herbert is in good hands. Still, if Penning comes off the board, I could see a player like Lloyd or Davis being the fit, and a versatile defensive back like Trent McDuffie or Daxton Hill would make a lot of sense as well.
18. Philadelphia via New Orleans George Karlaftis EDGE Purdue 19
Comments: I considered Devonte Wyatt with this pick, but Brandon Ingram's career is likely winding to an end faster than Fletcher Cox's. Like Lloyd, Karlaftis is another blue-collar worker that would add some much-needed youth to this defense.
He's powerful, and his motor never stops running. Allowing him to pick the brain of a veteran like Graham would only add to the intrigue of adding the Karlaftis. I could also see a defensive back like McDuffie, Hill, or Andrew Booth being a solid fit on this defense.
19. New Orleans via Philadelphia Chris Olave WR Ohio State 20
Comments: Considering they didn't have them filling either of their primary needs at 16, it was either going to be a tackle or wide receiver here. If the Saints believe they can groom a player like Bernhard Raimann or Tyler Smith, I wouldn't be shocked to see them reach for them.
Trading back would be Plan A, but both have the upside to be a starting tackle in this league. Still, with Olave on the board, the decision was easy. New Orleans hasn't had a 1,00-yard receiver in back-to-back seasons, and the former Buckeye offers a good blend of reliable route-running and deep speed. I'm also not ruling out Wyatt, who could be a menace in Dennis Allen's defense.
20. Pittsburgh Steelers Malik Willis QB Liberty 29
Comments: The Steelers have turned over every rock on this quarterback class, and something tells me they found what they wanted to see in Willis. He's the kind of dual-threat option that could allow Matt Canada to be creative in ways Ben Roethlisberger never could.
Pittsburgh can be patient with Willis while Trubisky runs the offense and insert him when the time is right. This offense has enough young weapons to reinvent itself around a dynamic skill set like Willis brings to the table, and if they go with a quarterback, I think he is their man. If not, the Steelers have holes along the offensive line and secondary, and there should be several options available to fill them.

21. New England Patriots Trent McDuffie CB Washington 26
Comments: I honestly believe the Patriots would love to see Lloyd fall a little closer to make moving up more palatable. New England's most pressing need is at linebacker, and I wouldn't be shocked to see them move up for his services.
Still, McDuffie is a smart, versatile defensive back that Belichick could move all over the field. He's tough and plays with a competitive edge that this defense often covets in their defensive backs. I'm still not sold that a receiver wouldn't be the right option here either. This bunch is a group of misfits with little consistency to date.
22. Green Bay via Las Vegas Devonte Wyatt DT Georgia 14
Comments: I believe Wyatt could see a slide, despite his sizeable upside, but this is where it could end. Wyatt would help form an impressive trio with Dean Lowry and Kenny Clark and offers the potential to grow into a stud in their nickel packages.
While Wyatt only recorded five sacks during his time in Athens, he showed his incredible burst in Mobile as one of the best prospects in attendance during the first two practices. Like Rashan Gary coming out of Michigan, Wyatt's best football is still ahead of him.
23. Arizona Cardinals Arnold Ebiketie EDGE Penn State 21
Comments: The Cardinals have big shoes to fill with Chandler Jones leaving in free agency, and while Ebiketie still has room to develop technically, he's one of the most explosive edge rushers in this class. He also fits best standing up on the edge, which is where he will line up in the Cardinals' defense.
I also considered Booth at corner, and Zion Johnson or Kenyon Green would make a lot of sense as well. Still, Ebiketie or even a player like Drake Jackson makes a lot of sense in the Cardinals' scheme.
24. Dallas Cowboys Treylon Burks WR Arkansas 25
Comments: The Cowboys' top priority is to grab an offensive lineman or a receiver with this pick. While Zion Johnson or Tyler Linderbaum would present an immediate upgrade, interior linemen are not as highly coveted as pass catchers.
If, by some miracle, Penning fell within a range that Dallas was comfortable trading up to, that would be ideal. However, Burks offers the kind of versatile playmaking ability that Kellen Moore covets as he continues to add more creative designs to this offense.
25. Buffalo Bills Andrew Booth CB Clemson 23
Comments: The Bills would love to see a talented corner fall to this spot, and I believe they will consider both Booth and Kaiir Elam. While Elam adds size to a secondary that currently lacks it, Booth's twitchy athleticism is hard to come by.
While he can play too aggressively at times and needs to continue to add polish, Leslie Frazier could work wonders with his skill set. I could also see them considering someone like Hill, who could be Jordan Poyer's successor if he finds a new home in 2023.
26. Tennessee Titans Zion Johnson G Boston College 30
Comments: A Mike Vrabel-led team will always want to dominate in the trenches, and I'm not sure that will be the case in 2022. While I strongly considered a defensive tackle like Travis Jones, Johnson was higher on my board.
He's a technically-savvy, dedicated player with the versatility to play all three interior positions. He could be a day-one starter next to Taylor Lewan. I also would be shocked to see them target a pass catcher. Jahan Dotson or George Pickens would be appropriate options, or they could move back into day two and target my top tight, Trey McBride.
27. Tampa Bay Buccaneers Perrion Winfrey DL Oklahoma 32
Comments: The Bucs' Super Bowl window is back open after Tom Brady reversed course on his plans to retire. While an offensive lineman like Johnson or Green would be tempting, I love the idea of Winfrey stepping into Ndamukong Suh's old role.
He plays with tremendous power and a motor that never stops. Winfrey also has incredible length and would help keep this defense near the top of the league at stuffing the run.
28. Green Bay Packers George Pickens WR Georgia 37
Comments: I passed on Burks at 22 because I'm not sure his skill set is what Green Bay is looking for in their offense. His value lies in his versatility and ability to turn gadget concepts into chunk plays.
A tall playmaker like Pickens would shine with Aaron Rodgers still slinging the ball around at an elite level. He may not be the route-runner Devante Adams was, but he is taller with better deep speed. I could also see them coveting a player like Doctson, who can shine in the slot. I passed on Burks at 22 because I'm not sure his skill set is what Green Bay is looking for in their offense. His value lies in his versatility and ability to turn gadget concepts into chunk plays.
A tall playmaker like Pickens would shine with Aaron Rodgers still slinging the ball around at an elite level. He may not be the route-runner Devante Adams was, but he is taller with better deep speed. I could also see them coveting a player like Doctson, who can shine in the slot.
29. Kansas City via Miami Kaiir Elam CB Florida 24
Comments: The Chiefs could look to move up for a prospect they just can't do without, but adding a pair of options would also be intriguing, considering how many free agents they need to resign following the 2022 season.
The list is long and distinguished, and talented young players on rookie contracts will help keep their Super Bowl window wide open. I like Elam's fit in their system, as Kansas City loves long-armed players on the perimeter. He is built to thrive in press-man schemes and would be an immediate upgrade at the position.
30. Kansas City Chiefs Skyy Moore WR Western Michigan 50
Comments: This is my biggest reach of the first round, but also one that makes sense. While Andy Reid and company have shown support for this current regime of pass catchers that will look to replace the production of Tyreke Hill, I'm not buying it.
It's not just Hill's deep speed that will be missed, but his ability to turn short throws into big plays. Yes, Mecole Hardman can help in that regard, but he's in his final season under contract as well. Moore offers exceptional short-area quickness and long speed that Reid can maximize with his creative designs to get the ball in his receivers' hands on the move.
There is nothing wrong with having a pair of receivers that he can use in that fashion. Even if they are going to push Hardman into that role, a pass-catcher could still be in the mix. I also wouldn't be shocked to see them grab a high-upside edge rusher like Boye Mafe or even David Ojabo, who will miss his rookie year recovering from a torn Achilles.
31. Cincinnati Bengals Tyler Linderbaum C Iowa 13
Comments: Linderbaum saw my biggest slide in this mock draft, and that's a shame because he is one of my favorite prospects. Still, not everyone has a need at center. The Bengals have made several moves to their offensive line in the offseason, but I'm still not sure if those are quality additions.
Ted Karras, Alex Cappa, and La'el Collins haven't exactly been raking in the individual awards in their NFL careers, and don't be shocked if Cincinnati doubles down with a steal like Linderbaum here. If they are satisfied with that bunch, I could see them grabbing Hill, who can be a versatile defensive back in nickel packages.
32. Detroit Lions Daxton Hill S Michigan 22
Comments: I've mentioned Hill as an option for several spots in this mock, and here, I have him rejoining Hutchinson down the road in Detroit. I could also see them moving down for a team that covets the fifth-year option that comes with first-round picks.
With a quarterback on the board, we could see someone (possibly even the Lions) move here to get their guy with the fifth-year option. I also mention Ojabo in this mock, despite his rookie season being over before it starts. If a team likes him, having the fifth year to make up for the one he's missing could also be an option.