The calendar has officially turned to February which means we are just one month away from the triumphant return of March Madness! College basketball teams all across the country are turning up the intensity and looking to hit their stride as the key stretch of the schedule ensues in the coming weeks. The highly competitive Atlantic 10 basketball field is no exception. Read on for the latest headlines, updated A10 conference standings, games to watch for this week, and more!
Check out our updated college basketball top-25 college basketball rankings!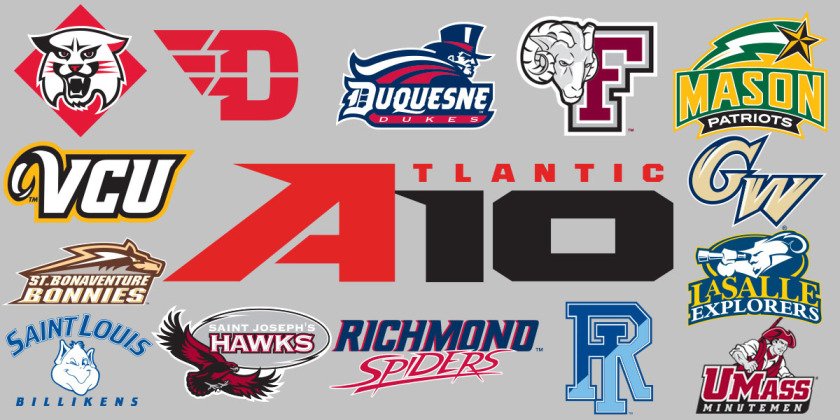 Atlantic 10 Basketball Headlines
As per usual, there was no shortage of headlines from the world of Atlantic 10 basketball this week. Some were positive, others not so much. At any rate, here is a full round-up of the latest happenings from around the conference.
New A10 Conference Tournament Site Announced
A couple of weeks ago, we learned that the 2020-21 Atlantic 10 Tournament would not be held at the Barclays Center in Brooklyn. The conference announced at the time that the tournament would be moving to a campus site, but it was unknown which school would receive the honors of hosting. After a brief period of uncertainty, we have received an answer.
This year's Atlantic 10 basketball tournament is now set to be held in Richmond, Virginia. The two A10 programs in the area, Richmond and VCU, will co-host the event in their home arenas of the Robins Center and the Siegel Center, respectively. The format and dates of the tournament will remain the same. All 14 teams will participate with the action spanning from March 10-14. This ensures that the championship game will still take place on Selection Sunday and that all schools get a shot at earning the league's automatic bid to the NCAA Tournament.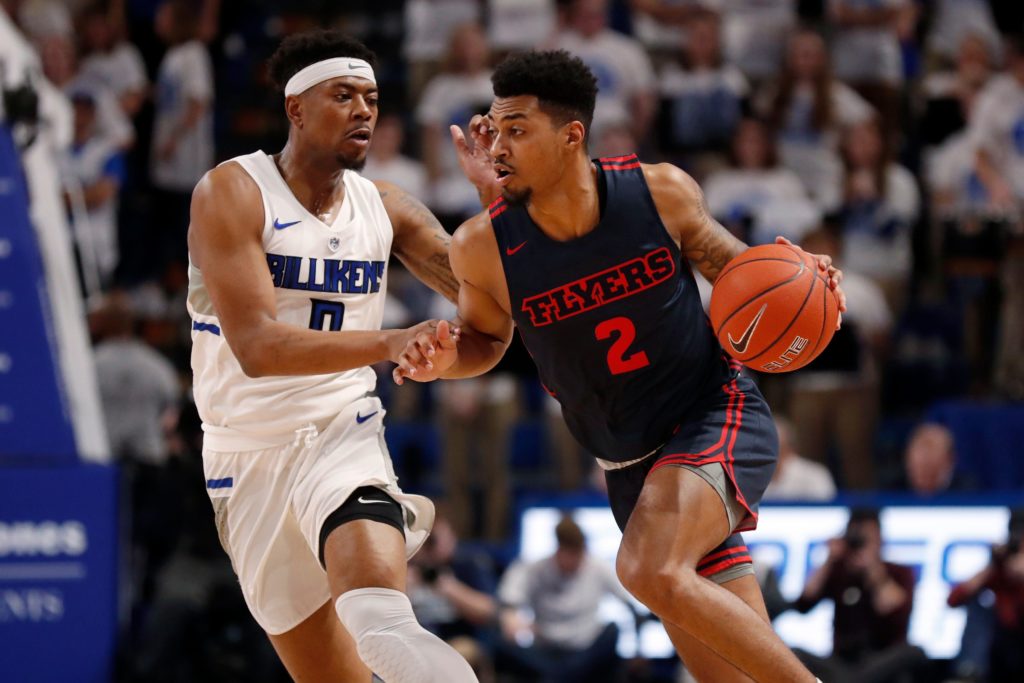 Flyers Soar Into February
No Atlantic 10 basketball team had a better final week of January than the Dayton Flyers. After picking up an upset road win over the ranked Saint Louis Billikens last Tuesday, the Flyers also knocked off a feisty Rhode Island team on Saturday. They may not be the same dominant team as a season ago, but only a fool would count Dayton out of the 2020-21 A10 race. The two wins improved the Flyers' record to 10-4 overall (6-3 in conference play).
Big games call for star power, so it was fitting that star Flyers guard Jalen Crutcher led the way in the win over Saint Louis. Crutcher's 27 points and three assists paired nicely with 18 and three from Ibi Watson to propel Dayton to the 76-71 triumph. Both guards played all 40 minutes of the road upset. Javonte Perkins filled the stat sheet for SLU with 20 points, four rebounds, three assists and two steals, but he couldn't keep up with the Dayton backcourt duo on the scoreboard. Unsurprisingly, the loss knocked the Billikens out of the AP Top 25, leaving no Atlantic 10 basketball teams in the rankings this week.
The Flyers veteran guards came to play again against Rhode Island on Saturday. Ibi Watson paced Dayton to their 67-56 home win with 22 points, seven rebounds and two assists. Crutcher added 15 points, five dimes and four steals while both Mustapha Amzil and Jordy Tshimanga scored 11. Jeremy Sheppard led the Rams with 16 points in defeat. Star guard Fatts Russell was held to just four points in 19 minutes as he continued to battle a core muscle injury.
Postponements Galore
In many ways, this past week was very unfulfilling for Atlantic 10 basketball fans. Remember all those games to watch for that we had in last week's article? Well, not many of them wound up taking place. Not going to lie, I'm so over a media-driven China Virus pandemic dictating people's lives. And it is media-driven too. Go do your research if you're actually still buying into this crap.
Anyways, five Atlantic 10 basketball games were postponed before they even got started this past week. Among them were highly anticipated matchups between Saint Louis and Richmond, UMass and VCU, and Goerge Washington and George Mason. One has to feel for the players and staff who are caught in an ever-changing landscape.
All things considered, the A10 has actually done a pretty good job of getting games in relative to other leagues across the country. With that said, Saint Louis just played their first conference game this past week. But hey, positivity over all! Let's just divert our gaze from Tuesday night's postponed meeting between George Mason and Richmond and say this week will be better!
Updated Atlantic 10 Basketball Standings
| Team | Conference Record | Overall Record |
| --- | --- | --- |
| St. Bonaventure | 10-3 | 12-3 |
| VCU | 10-3 | 17-5 |
| Richmond | 6-3 | 13-5 |
| UMass | 6-3 | 7-5 |
| Davidson | 6-4 | 11-7 |
| George Mason | 7-6 | 11-8 |
| Dayton | 8-7 | 12-8 |
| Saint Louis | 4-4 | 11-5 |
| Duquesne | 6-7 | 7-8 |
| George Washington | 3-4 | 4-10 |
| Rhode Island | 7-9 | 10-13 |
| La Salle | 6-10 | 9-14 |
| Saint Joseph's | 2-9 | 3-14 |
| Fordham | 2-11 | 2-11 |
Upcoming Atlantic 10 Basketball Games to Note
There are plenty of must-see Atlantic 10 basketball games on tap again this week. A trio of ESPN2 primetime battles serve as highlights. Here's hoping we see a few more of these games tip-off than we did last week!
Dayton at Duquesne
Date: Tuesday, Feb. 2
Time: 9 pm EST
TV Coverage: ESPN2
VCU at Rhode Island
Date: Wednesday, Feb. 3
Time: 7 pm EST
TV Coverage: ESPN+
Richmond at Dayton
Date: Friday, Feb. 5
Time: 7 pm EST
TV Coverage: ESPN2
La Salle at St. Joseph's
Date: Saturday, Feb. 6
Time: 12 pm EST
TV Coverage: ESPN+
St. Bonaventure at Saint Louis
Date: Saturday, Feb. 6
Time: 2 pm EST
TV Coverage: TBD
UMass at Rhode Island
Date: Saturday, Feb. 6
Time: 8 pm EST
TV Coverage: ESPN2
VCU at Duquesne
Date: Sunday, Feb. 7
Time: 4 pm EST
TV Coverage: NBCSN